Aaron Bondaroff Speaks On KNOW WAVE's Undefinable Existence and Balancing Social Media
"Our first goal is just to be able to archive whatever's happening in culture, around our community."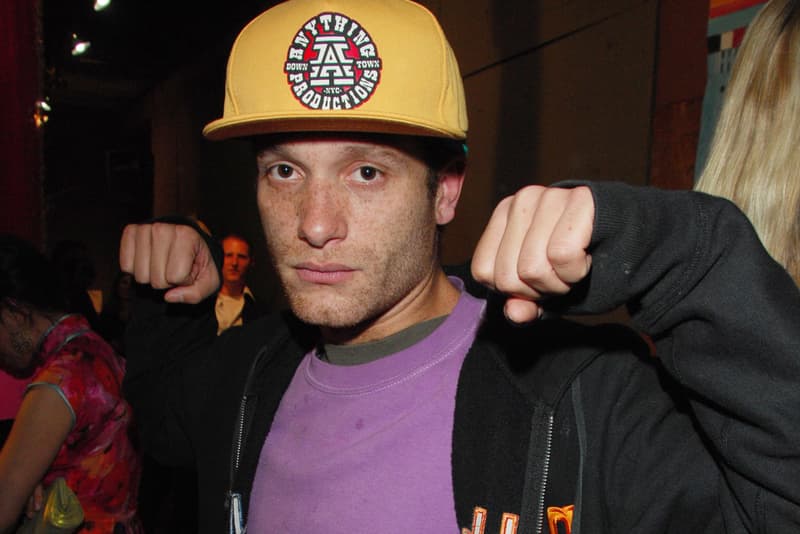 In a new interview with Slam Jam Socialism, KNOW WAVE creator Aaron Bondaroff discusses a wide range of topics regarding his "polyhedral" brand. Within the Q&A, Bondaroff claims KNOW WAVE spawned as an idea to communicate with people in New York, while he resided in Los Angeles. The popular imprint came "natural" to Bondaroff who says, KNOW WAVE is " very undefinable" and "can go in so many directions."  With the name's reputation continuing to grow within the realms of art, fashion, and more importantly music, Bondaroff sees there's unbridled freedom of expression amongst the members of the collective. As a legitimate purveyor of all things cool, KNOW WAVE isn't bound by anything and can only continue to exist as an artistic inspiration for many.
An excerpt appears below while Bondaroff's interview can be read in its entirety over at slamjamsocialism.com.
How is running KNOW WAVE, unlike anything you've done in the past?
KNOW WAVE is this project that happened naturally for me. My gallery, Moran Bondaroff, is my main project, and while spending time in Los Angeles, I wanted to figure out a way to communicate with people in New York. So I tried to create this conversation platform where I can work, interview and be part of other people's projects, of artists that I don't represent.

It's funny because the spirit of the project is that of what I've always been doing. I think that when we create this kind of lifestyles for ourselves, it's the same from wherever it started out. But at the same time, it's funny because KNOW WAVE is very different than any other project I've done because there are people from different walks of life, it's not just my voice only. What makes it different is that they got their voice, they're creating what the project is, and they're shaping it by what they believe in.

We take the radio shows, we transcribe them, and we turn them into interviews. And then we do parties, and sometimes we make merch. So to me, it's still very similar to the way I've always curated all kind of work with artists, it's just a different formula of the same thing.

After starting KNOW WAVE, what was the experience like? Was it easy? Difficult?
I think it's challenging. It takes a lot of energy and people to work on the whole scale of what KNOW WAVE is, as it's very undefinable, it can go in so many directions. It could be a fashion brand if it wanted to – but it doesn't want to -, it could be a radio station, more of like a real radio, so it's a lot of work that goes into it. There's like organizing the people to do the shows, making the flyers, then making sure that the system sounds good. And the recording, the editing, the jingle, the upload, it's so many layers to get one show. There's a lot of people involved that offer their time to do this project so, believe it or not, it's a lot of work.

Why do you think we're at a point in time where audio has become so much more important for content?
Content is content regardless, but it depends, music has always been around, and that's audio. I like to go back to the old format of radio because it's a simple formula. I like the idea that it's a bit easier on the production level to have so many comments with no cameras, nothing around, so people can feel a little bit more comfortable and express themselves. There are a little more freedom and a little more safe place for expression. I also like the fact that, with audio, conversation, interviews and radio stuff, as kids, before we had all these social media, we would close our eyes, listen and paint a picture. I like that a picture could be painted in everybody's mind by listening to these radio shows.

In the past, to self-publish or create your own media platform was obviously much more difficult. What are the pros and cons in this ease of content creation?
What happens now in this world of easy access to social media and creation of social platforms is that it takes away the experience from people. I think a long time ago it was better for people to explore the world, and learn on their own through the experience. So if you can create an experience through the social platforms, that is an exciting thing to build, but also very difficult.

It goes two ways; sometimes I also like following the instinct and don't overthink things, as if you free yourself from being so locked into a particular aesthetic. And then sometimes people are like "Oh wait, this is very important," so we never really have a good aesthetic, but then you like cripple yourself of being very creative. So it goes two ways, but it's a dangerous place to be of too much social media because it makes the world way smaller than it really is. And at the same time, though, they're such an important platform to educate people of what you believe in and of what you are expressing. It's a tough balance, and I think everybody's learning as we go because it's so new.