Joe Budden Reveals That Drake Set Him a $10,000 Challenge to Release 25 Diss Tracks
The Drake versus Budden saga continues.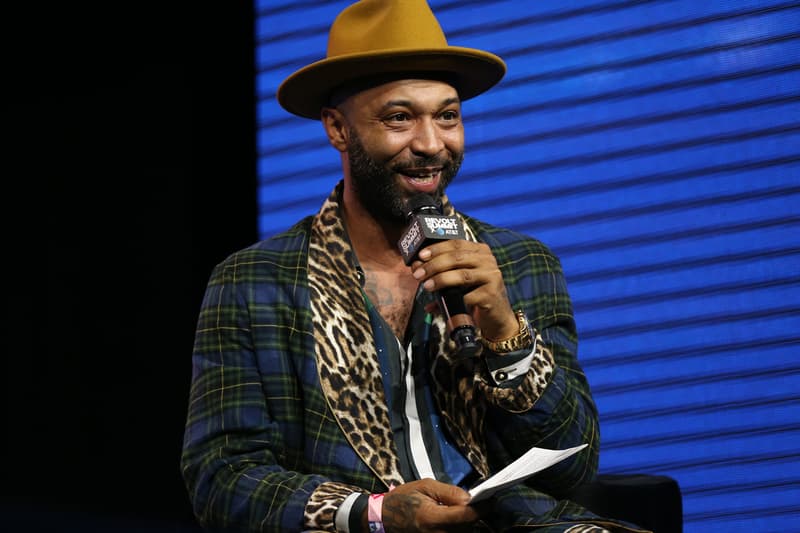 The feud between Joe Budden and Drake seems to keep escalating more and more each day at the moment. Earlier today, news emerged that Budden had paid a visit to the Drake fans that antagonized him outside his home, and now it's come out that Drake is definitely holding Budden to his previous promise of releasing 20 diss tracks. In an interview with ESPN Radio's "Be Honest With Cari Champion," Budden revealed that the two exchanged a series of DMs:
"He started off with, 'I would like to formally invite you to one of my four Madison Square Garden shows, August 4, you and however many people you'd like to bring.' And after that it said, 'Oh, and I bet you can't release 25 diss records between now and then.' So then it was the laughing emoji—so I use that emoji with my friends, so I don't know if he's laughing or joking at this point. And then he followed that with, 'If you can, I will give you $10,000, LOL,' and then 'JOEY' and a bunch of exclamation points. I didn't know how to take that."
Budden replied:
"LOL, maybe not 25, but I bet you I could get close to 20."
Budden also labelled Drizzy's messages as "very passive aggressive," coming from "a man who was very hurt and just didn't want to talk to Joe or hear from Joe or just that relationship was over." You can stream the conversation here – the segment concerning Drake begins around the 19-minute mark.