fragment design Collaborates With Heritage Chocolate Brand Bikkuri Man
With an elusive "Frag Zeus" sticker as a lucky draw.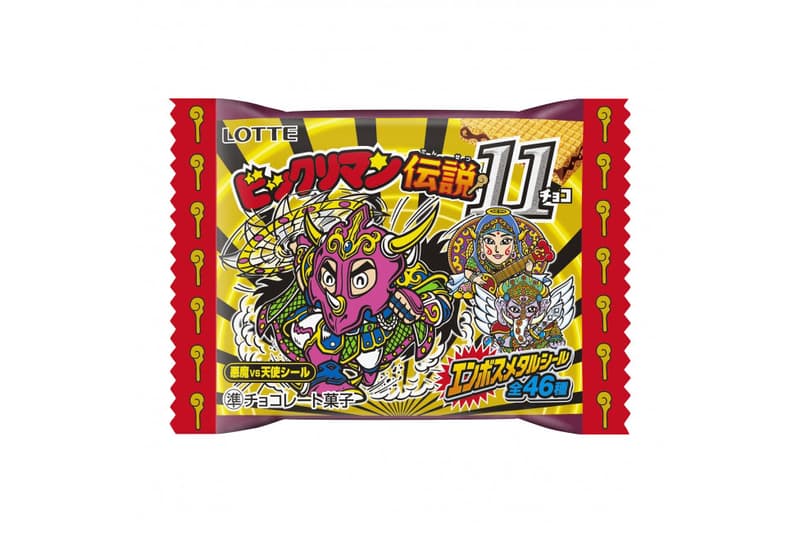 1 of 3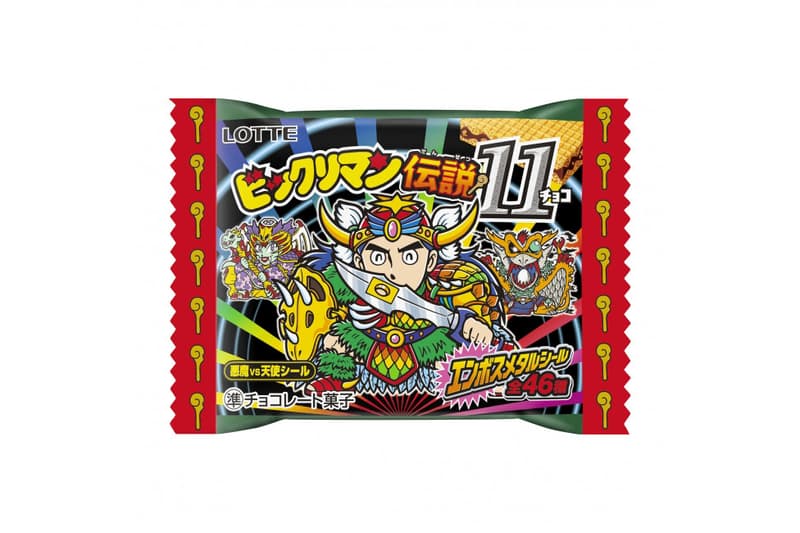 2 of 3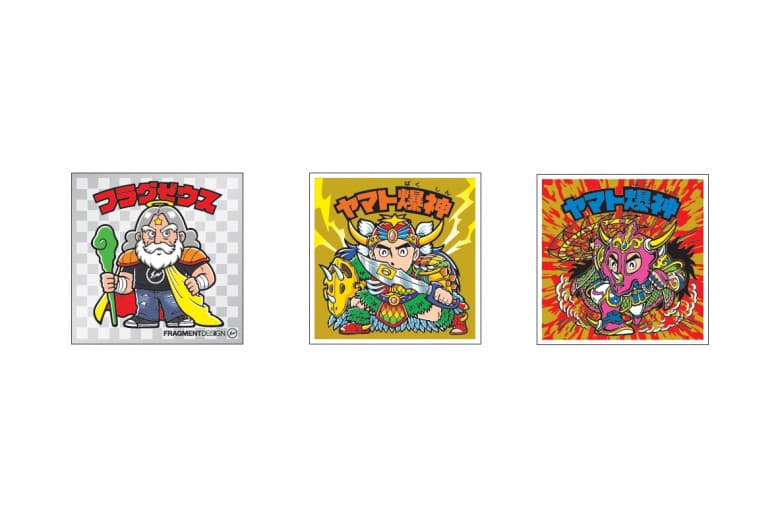 3 of 3
Japan's convenience stores will soon receive a new series of Bikkuri Man chocolates, only this series will be produced by none other than Godfather of Japanese Streetwear Hiroshi Fujiwara.
Bikkuri Man, which is a 4×4" chocolate wafer snack, was highly popular back in the late 70s and 80s not only for its food element, but more so the "surprise" ("Bikkuri" in Japanese) addition of a character sticker, 2×2" in size and often decorated in color print or foil. Collectors would seek and purchase Bikkuri Man in hopes of collecting all. While characters were plentiful, naturally some were rarer than others, including the elusive "Zeus" figure.
For series 11, as produced by Hiroshi, the character stickers will vary as usual with 46 different editions. To account for the rarest of the rare, Zeus has transformed to "Frag Zeus," a new version of the legendary figure in an updated fragment design iteration. Additionally, Hiroshi reveals a "Frag" version of "Tenshi," the angelic figure of the series also deemed quite rare and collectable. The chocolate wafer remains the same, while the packaging is updated with fragment design branding on the rear.
The new series will be available in Kanto and Shizuoka regions beginning July 17. This most likely coincides with Hiroshi Fujiwara's concept shop "THE CONVENI (GINZA SONY PARK)" set to open August 9, as Bikkuri Man snacks have always been made available in convenience stores nationwide. View the additional imagery of the series below and, in case you missed it, Hiroshi Fujiwara covers the latest issue of HYPEBEAST Magazine Issue 22: The Singularity Issue.