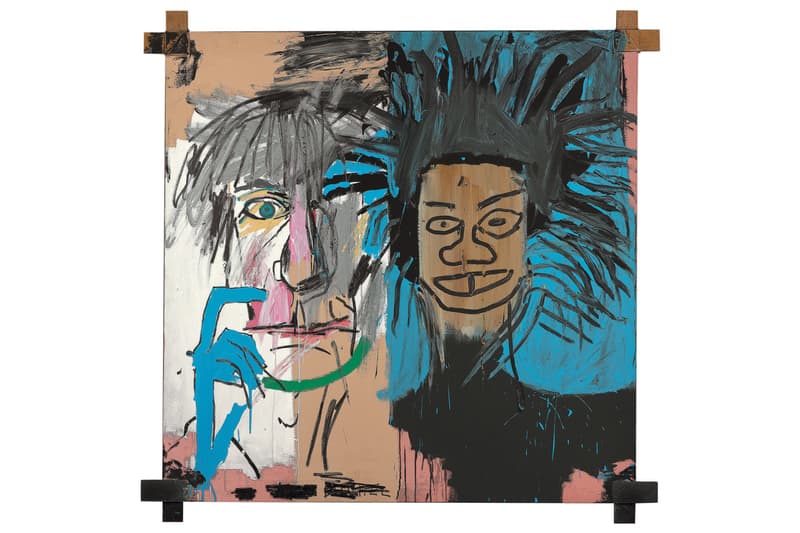 Fondation Louis Vuitton Will Spotlight 120 Jean-Michel Basquiat Works
As part of an upcoming retrospective in Paris.
---
Fondation Louis Vuitton in Paris is preparing for a monumental exhibition of Jean-Michel Basquiat to launch this fall. The retrospective will bring together 120 works that chronicle the legacy of the late iconic artist spanning from 1980 to 1988. The artworks will be installed across all four floors of the institution's Frank Gehry building. "Setting aside everything extraneous, from biographical myths to considerations of market value, this exhibition will be an opportunity to see Basquiat clearly: as a great artist and a genius of draughtsmanship," said the museum.
Highlights of the forthcoming show include Basquiat's Heads painting (1981-82), collaborative pieces between the artist and Andy Warhol such as their Dos Cabezas painting (1982), and many works that have yet to exhibit in Europe. Stay tuned for more details on the extensive presentation that is slated to launch to the public on October 3 up until January 14, 2019.
In related news, take a look at this week's best art drops.
Fondation Louis Vuitton
8 Avenue du Mahatma Gandhi
Paris, France 75116