Westside Gunn Drops His New 'Supreme Blientele' Album
Collaborators include Daringer, 9th Wonder, Pete Rock, Alchemist, among others.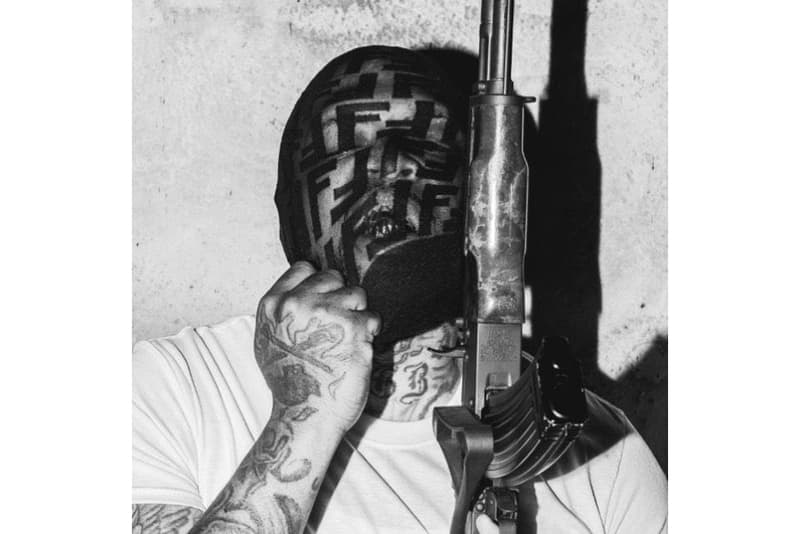 Buffalo, New York artist Westside Gunn drops his highly anticipated second LP Supreme Blientele today (June 22) via Griselda Records. The new LP is the follow-up to his debut FLYGOD album. Supreme Blientele features production from longtime collaborator Daringer along with 9th Wonder, Pete Rock, Alchemist, Statik Selektah, SADHU Gold & Hesh, Harry Fraud and Roc Marciano. Guest features include Anderson. Paak, Busta Rhymes, Jadakiss, Benny The Butcher, Conway, Crime Apple, Roc Marciano, Keisha Plum and ELZHI.
The album also comes with three pieces of art, including the Supreme Blientele artwork, which was shot by Elias Zamudio and back art by Sam Jones and Bernard Rollins. "The Rare FENDI stockings were hard to obtain but I had a vision," Gunn explained about the Supreme Blientele artwork. "I felt this album took me back to roots when I wore the Ski Mask. I use to just let the music speak for itself. This picture is modern day ART to me, just RAW and FLY. This project is the beginning of the next chapter."
Stream the project below.
SUPREME BLIENTELE TRACKLISTING
1. "Big Homie Arn"
2. "GOD$ Don't Bleed" ft. Jadakiss & Benny Produced by Daringer
3. "Dean Malenko" Produced by Daringer
4. "Brutus" ft. Benny & Conway Produced by Pete Rock
5. "Amherst Station" Produced by Daringer
6. "RVD" Ft. Keisha Plum Produced by Daringer
7. "Elizabeth" Produced by Alchemist
8. "Mean Gene" Produced by Alchemist
9. "StefflonDon" Produced by SADHU Gold & Hesh
10. "Sabu" Produced by SADHU Gold
11. "Brossface Brippler" ft. Benny & Busta Rhymes Produced by Alchemist
12. "Spanish Jesus" ft. Crime Apple Produced by Harry Fraud
13. "The Steiners" ft. ELZHI Produced by Pete Rock
14. "Ric Martel" ft. Roc Marciano Produced by Roc Marciano
15. "WESTSIDE" Produced by Statik Selektah
16. "Wrestlemania 20" ft. Anderson .Paak Produced by 9th Wonder
17. "AA Outro" Produced by Harry Fraud