An Updated Version of Kanye West and Teyana Taylor's 'K.T.S.E.' Is Coming out Next Week
"It was really just an honest misunderstanding."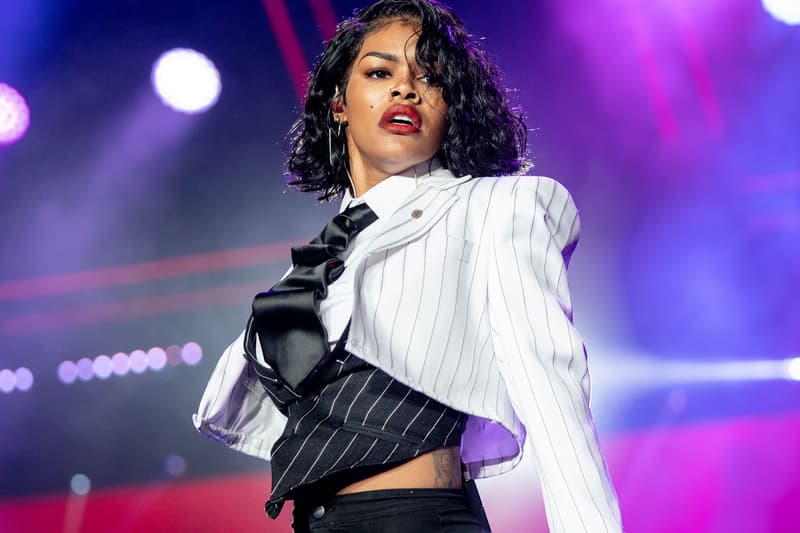 After releasing K.T.S.E. last week, Teyana Taylor shared that she is updating her new album and will be re-releasing it. In an interview on Big Boy's Neighborhood on Power 106 in Los Angeles today, the G.O.O.D. Music singer explained that she wants to make some improvements to Keep That Same Energy.
When asked why the release date wasn't pushed back, she said it was because of a misunderstanding. "When the album dropped, I didn't even know that much stuff wasn't cleared," Taylor said. "So when the album dropped and my friends woke me up like, 'Yo, the album is out,' like, I was excited, but I was also like, 'Wait, does that mean they were able to get everything cleared?' It was really just an honest misunderstanding of me thinking maybe some shit happened overnight."
Taylor explained that the conversations about changes and updates were all for the benefit of putting out a complete album and that the upcoming re-release will drop next week.
"There are different levels of R&B on this album and then once y'all hear THE album, like next week, you'll see exactly what I'm talking about because it's way more completed, it's just crazy," Taylor shares.
Watch the interview above and peep the photos from Taylor's listening event that took place last week.