Shlohmo Shares a Moody Remix of Juice Jackal's "Looney Toon"
Off the 'Juiced Remix' EP due out June 22.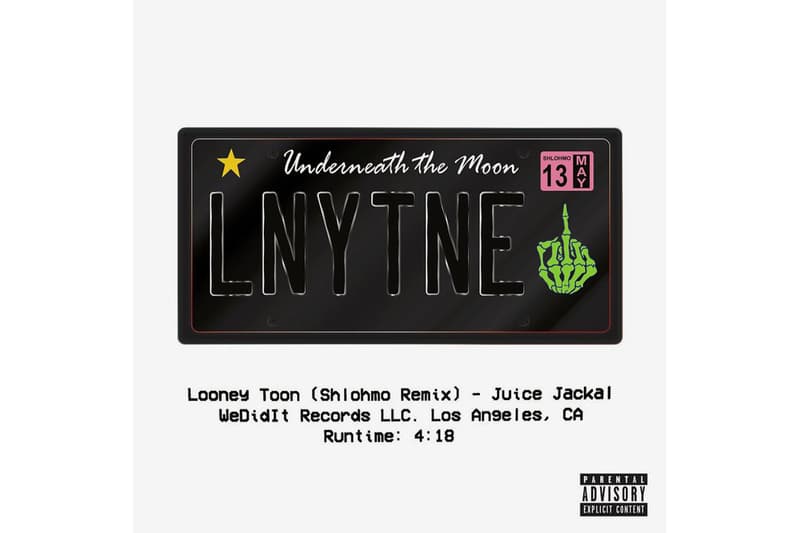 WeDidIt Records has just announced Juice Jackal's new Juiced Remix EP that's set to release on Friday, June 22. Today, the indie label has shared a new remix from Shlohmo for Juice Jackal's fan-favorite, standout cut, "Looney Toon." On his new rendition of "Looney Toon" Shlohmo says, "I knew I wanted to fuck around with 'Looney Toon' even before we were done mixing Ben's record. The guitar solo chorus is too raw, I was drawn to it immediately – definitely one of my favorite songs of last year, Ben's a maniac for that one."
In addition, the remix project will also consist of reworks from D33J, Purple, Groundislava and Ian Isiah. In regards to his new project Juice Jackals says, "I still can't believe we got Shlohmo, D33J, Groundislava, Purple and Ian Isiah all on one record, I Avengers Infinity War'd this shit! Feels good bringing the whole family together, each artist interpreted Juiced in such unique ways, I gotta pinch myself sometimes to remind myself this record actually exists – dream come true."
In other related news, Shlohmo also produced a record with internet sensation Spooky Black earlier this year.