MF Doom Joins YOTA : Youth of the Apocalypse for "Drop the Bomb"
A six-person supergroup collaboration.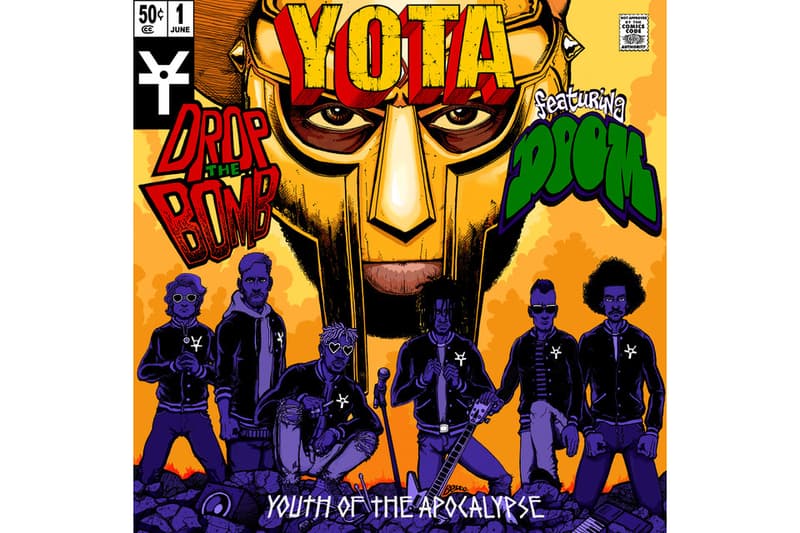 Lead guitarist Jeff Wootton for live Gorillaz performances and Jamie Reynolds of the formerly active London-based Klaxons have joined forces to create a six-person supergroup called YOTA: Youth of the Apocalypse.
The multi-genre group's first single "Drop the Bomb" features legendary MC MF Doom hot off his collaborative album Czarface Meets Metal Face! alongside Czarface. In a recent interview, Wootton spoke about how the rapper came into the fold for the single, stating:
"Madvillainy is a killa record. I worked with him before with Damon Albarn and we kept in touch. He liked what Jamie and me were doing, and so when we wrote this track and it had a David Axelrod kind of feel I could just hear MF Doom all over it!"
Check out the track below and share your thoughts in the comments. In related news, Gorillaz just released two tracks for their upcoming album.