Fuel Motorcycles' BMW Motorrad "Coyote" Custom Debuted at Waves Festival
Made to replicate bikes in the American West of the '50s.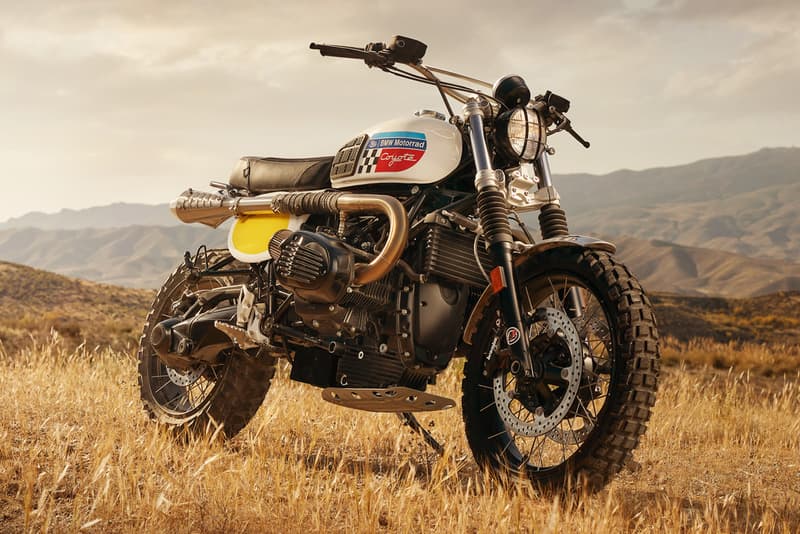 1 of 7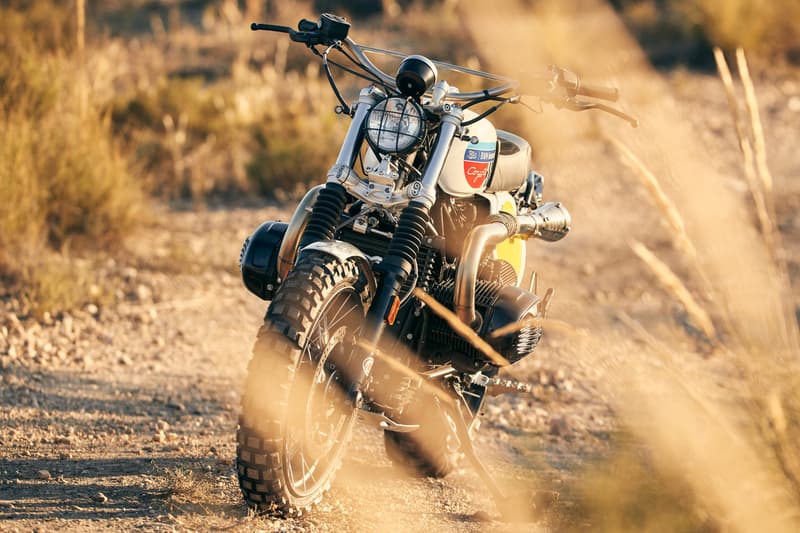 2 of 7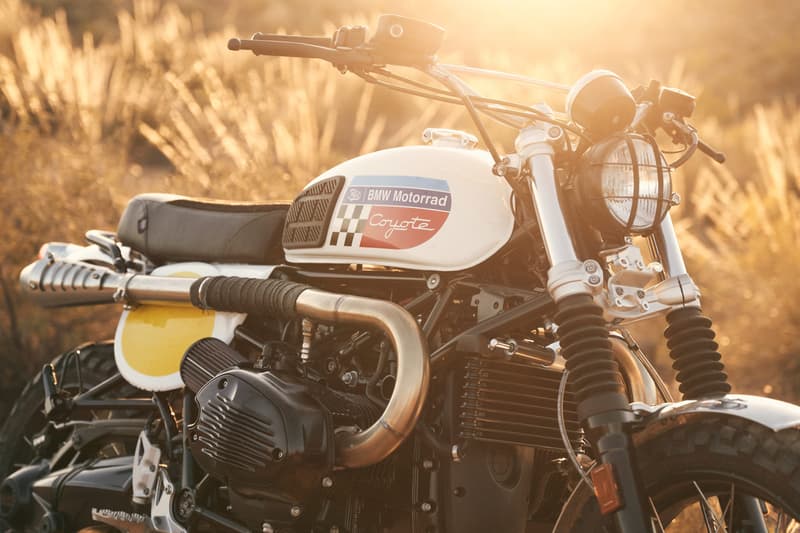 3 of 7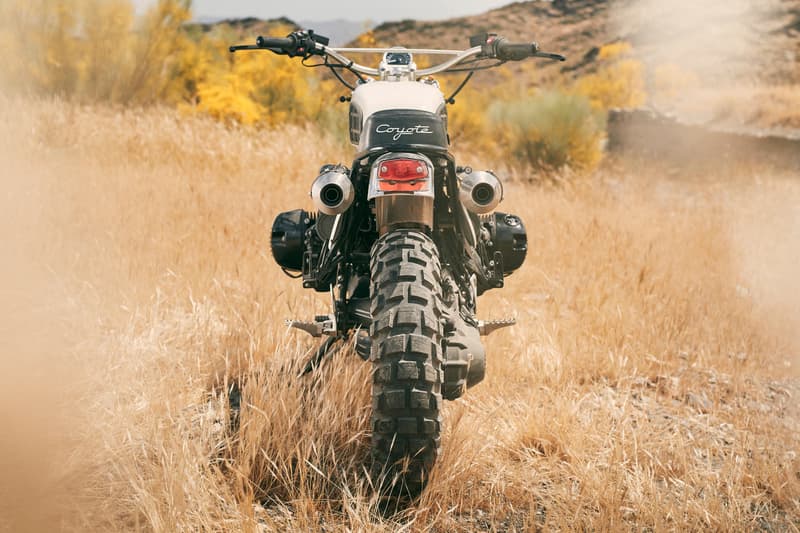 4 of 7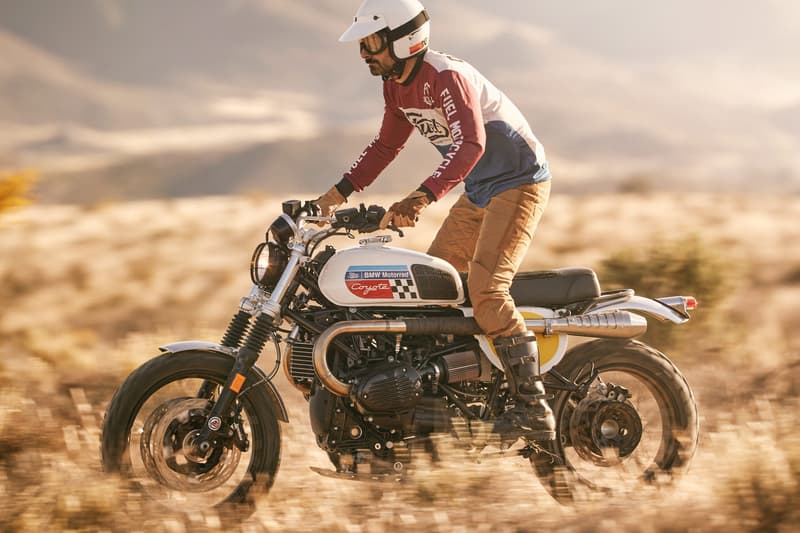 5 of 7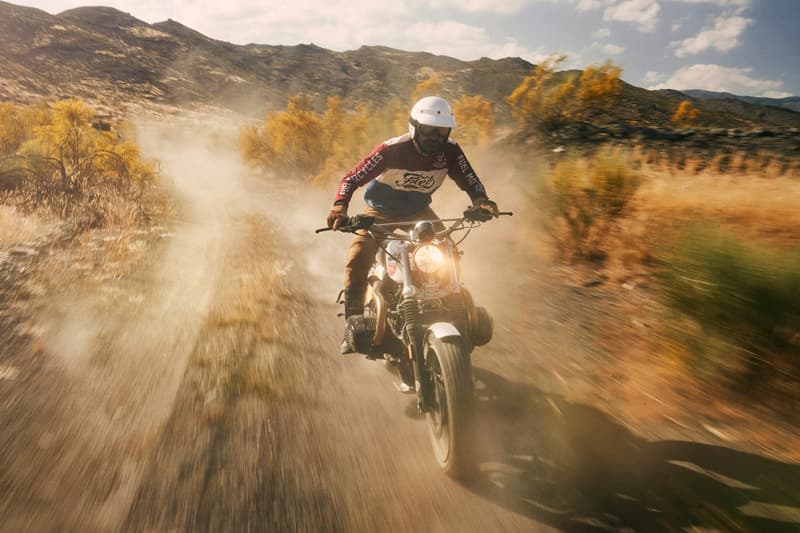 6 of 7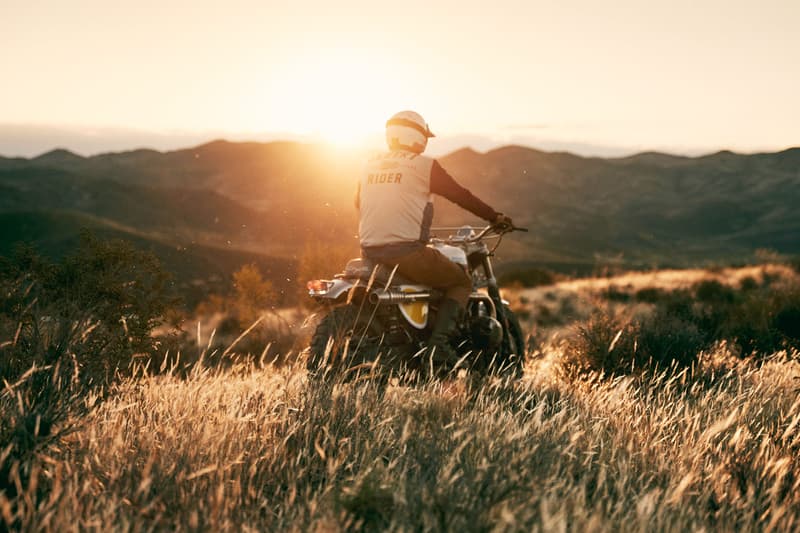 7 of 7
A custom BMW Motorrad debuted at the Wheels and Waves Festival this year that completely diverges from the vehicle it's based on. Transformed into a scrambler and dubbed the "Coyote" by Fuel Motorcycles, the customized R nine T urban G/S was inspired by the wild canine animal and the builder's aspirations to reproduce bikes from the '50s that traveled the American West. Highlighted is its raised exhaust, engine guard, and leather suede upholstered high seat. Its tank was replaced with a Suzuki GT 250 and modified to fit.
Check out footage of the "Coyote" bike below, and then check out Hookie Co.'s "Wolf," created from a 1978 Honda CB750 K7.