Advisory Board Crystals Debut Custom Hoodie for Reese LaFlare
Studded with Swarovski.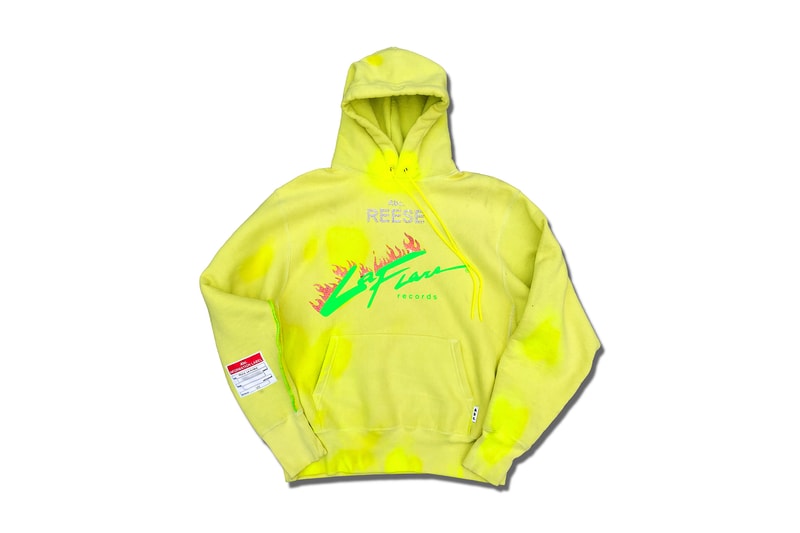 Advisory Board Crystals recently introduced exclusive hoodies for the likes of Joey Bada$$ and Boogie Wit Da Hoodie, and stays the course with an exclusive pullover for Reese LaFlare. The 1-of-1 layering piece comes in the form of a heavyweight yellow hoodie, with Swarovski crystals spelling out "Abc." and "REESE." Other bespoke detailing includes matte and holographic vinyl detailing, crystal-infused dye and a sleeve tag dedicated to LaFlare.
Check out the exclusive hoodie in action below.
Recently, the duo behind Advisory Board Crystals sat down for a chat with HYPEBEAST Radio.
Advisory Board Crystals for LaFlare Records Hoodie