Young Thug is Being Sued
Thugger is once again in legal hot water.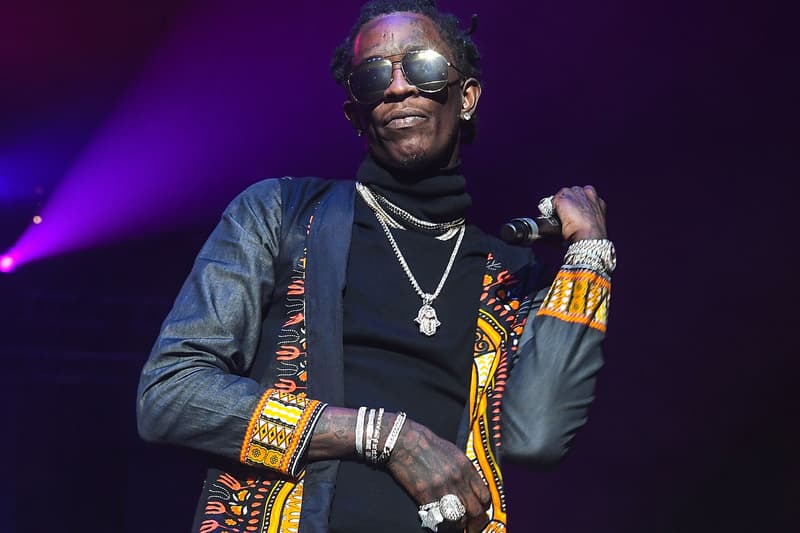 Young Thug is certainly no stranger to legal issues. The Atlanta star has faced his fair share of criminal law battles since becoming one of Atlanta's biggest rappers, and had some obstacles to overcome regarding his contract and label situations. Now, Thugger is on the receiving end of a lawsuit due to a business deal with WeThePlugg.com. Young Thug had an agreement with the rap merchandiser that promised a Young Thug verse would be added to a song by the winner of a promotional contest conducted by WeThePlugg. Thugger received $5,000 up front and was guaranteed another $10,000 upon recording his bars. However, as TMZ reports, WeThePlugg alleges that Young Thug never recorded anything for them. TMZ notes:
But WeThePlugg's rep says Young Thug went M.I.A. We're told when they talked to his manager … they were told he was no longer down for the project.
WeThePlugg are now suing Young Thug for $14,500, and the original contest winner ended up putting the song out without any additional verse from Thugger. Check out the original contest post below.