Azealia Banks Dropped From Festival After Offensive Tweets to Zayn Malik
Accusations that Zayn ripped off her look devolved into racial slurs and threats.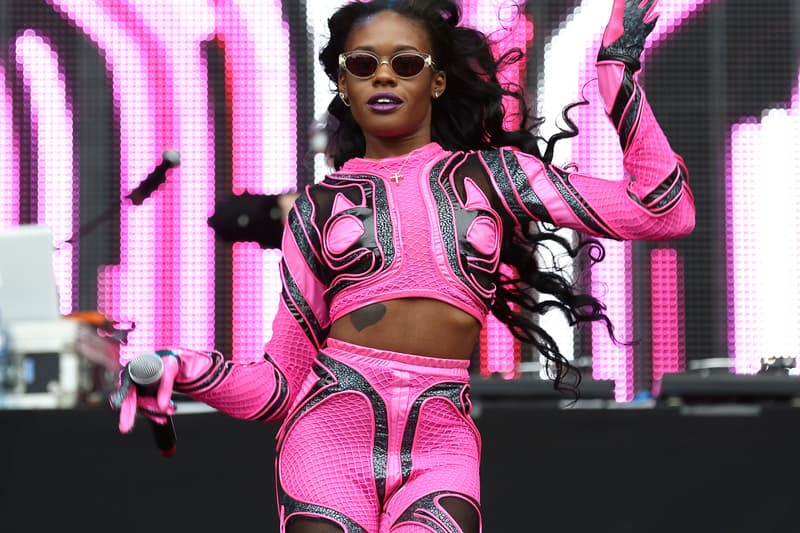 It wasn't a good day for Azealia Banks. For reasons unknown, the Harlem native has targeted Zayn Malik with derogatory comments in a Twitter attack that continued throughout Tuesday night. It all began when she posted a tweet suggesting Malik's new video was influenced by her work. "Damn Zayn be mood boarding the f**k of out me," she wrote, followed by: "Ok little wyt [sic] kids I def like Zayn and def think he's a cutie pie. Please stop calling me n****r."
In response, Zayn posted two tweets without naming who they were directed at.
No lies … I see you reaching but I don't care ?✌?️

— zayn (@zaynmalik) May 10, 2016
My @'s too good for you

— zayn (@zaynmalik) May 10, 2016
Assuming, these tweets were directed at her, Banks replied with a series of offensive remarks about ethnicity and sexual orientation. She extended her offensive tweets to fellow UK act MNEK, which soon led to a debate about UK rap. UK followers who questioned the fact that Banks was due to appear at Rinse FM's inaugural Born & Bred festival in east London in a few weeks. Banks responded claiming that she would bring armed security with her to her festival slot. This prompted a reaction by UK artists, asking Rinse FM to cancel Banks' appearance:
If she is playing Born And Bred festival, I'm boycotting it. @rinsefm

— DJ Logan Sama (@djlogansama) May 11, 2016
You won't catch me playing at that festival. I'm out ?

— Kami (@Kamixlo) May 10, 2016
Why do the Police shut down @Giggs or @nines1ace raves but @AZEALIABANKS is cool to just come here threatening to bring arms ?don't get it

— lily (@lilyallen) May 11, 2016
Cant stress enough that @bornandbredLDN need 2 cancel @AZEALIABANKS nasty piece of work!!

— Jamz Supernova (@jamzsupernova) May 11, 2016
This ultimately led to Azealia Banks being dropped from the lineup of Rinse FM's inaugural Born & Bred festival in east London this June. The rapper was due to perform as co-headliner with grime MC Novelist on Sunday June 5. In a brief statement posted on Instagram, Rinse FM said the following:
Azealia Banks apologized in her own way.
Big apologies to anyone who was offended by any of the things I said. Not sorry I said it. But sorry for the way I made people feel

— BRUJA DEL BLOQUE (@AZEALIABANKS) May 11, 2016
Everyone except the targets of my tirades.

— BRUJA DEL BLOQUE (@AZEALIABANKS) May 11, 2016
Not using my blackness or my NYC persona to excuse anything. I am Azealia Banks and I am who I am.

— BRUJA DEL BLOQUE (@AZEALIABANKS) May 11, 2016
Again, I say what I mean and I mean what I say. Not apologizing for my words WHATSOEVER, apologizing for the way people feel.

— BRUJA DEL BLOQUE (@AZEALIABANKS) May 11, 2016
Because it's not nice to make people feel bad. But as an individual I have the creative freedom to say whatever the fuck I want.

— BRUJA DEL BLOQUE (@AZEALIABANKS) May 11, 2016
Because it's not nice to make people feel bad. But as an individual I have the creative freedom to say whatever the fuck I want.

— BRUJA DEL BLOQUE (@AZEALIABANKS) May 11, 2016
Remember that offense is never given, it is only taken. I apologize to everyone who TOOK offense.

— BRUJA DEL BLOQUE (@AZEALIABANKS) May 11, 2016