Offset Bought a Car for the Man Who Saved His Life
A good gesture for the good Samaritan.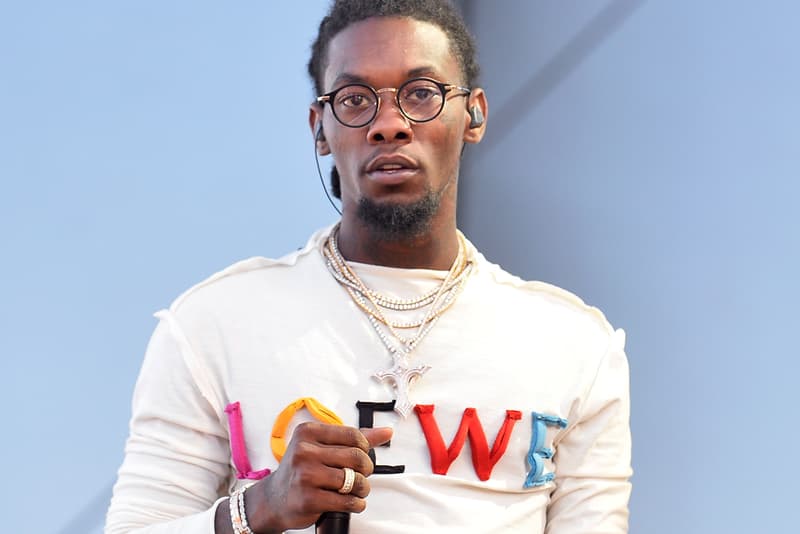 Offset was involved in a nasty car accident after he was trying to avoid a pedestrian in the street two weeks ago in Atlanta. A man who was at the scene helped the Migos member escape his crushed green Challenger, however, the rapper didn't get a chance to get his contact information. After a few weeks of tracking down the good Samaritan, Offset was able to get in contact with the gentleman and the superstar gifted him with a car. The sedan appears to be a Nissan Altima, between 2006-2009 model years.
"I WANT TO THANK @jlckingcash SAVED MY LIFE WHEN I HAD MY ACCIDENT HELPED ME GET TO MY DESTINATION SAFE ON FEET HE WAS WALKING FROM WORK WHEN HE SEEN ME CLIMBING OUT MY CAR SO I BOUGHT HIM A CAR GOD IS GOOD," wrote Offset in the caption of the video. The "Ric Flair Drip" rapper continued the praise on Instagram stories, "Jamar saved my life, so I bought him a car."
Following the accident, it was reported that Offset will not be facing any charges from the incident, as the police have completely closed the case. The accident will be considered an "abandoned/recovered vehicle case" since Offset hit a tree and nobody else was hurt in the accident.
The 26-year-old rapper only suffered minor injuries and is expected to make a quick recovery. He shared photos of the hospital visit on his Instagram page.
The man who helped save Offset after his car accident in Atlanta was walking to work that day, so Offset bought him a new car. pic.twitter.com/wWpgT1WTCE

— Karen Civil (@KarenCivil) May 30, 2018