Kanye West Gives a Glimpse of YEEZY Season 7
A quick preview of what to expect.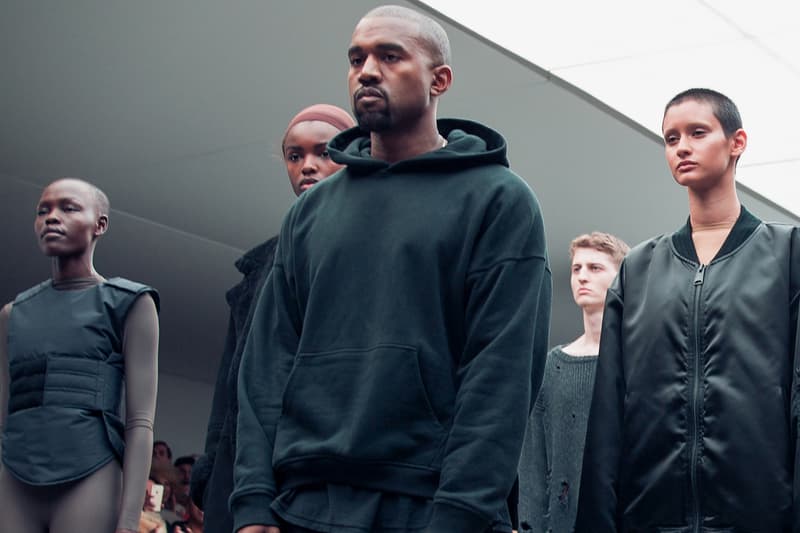 Kanye West continues his relentless rollout, this time focusing on the clothing side of his multiple projects. The artist posted a host of videos showing the behind-the-scenes workings of YEEZY. The video shows a variety of everyday tasks, ranging from what appears to be the makings of a lookbook and West talking through the collection.
There's also several videos showcasing model Amina Blue posing as well as getting ready. The candid moments showcase just what happens at YEEZY and, for the most part, it looks like a relatively standard fashion house's workings. You can watch the videos below.
In related news, the adidas YEEZY 500 "Salt" may drop this fall.
— KANYE WEST (@kanyewest) May 3, 2018
— KANYE WEST (@kanyewest) May 3, 2018
— KANYE WEST (@kanyewest) May 3, 2018
— KANYE WEST (@kanyewest) May 3, 2018
— KANYE WEST (@kanyewest) May 3, 2018
— KANYE WEST (@kanyewest) May 3, 2018
— KANYE WEST (@kanyewest) May 3, 2018
— KANYE WEST (@kanyewest) May 2, 2018