Instagram Launches the Sharing of Posts to Stories
"Regrams" made official.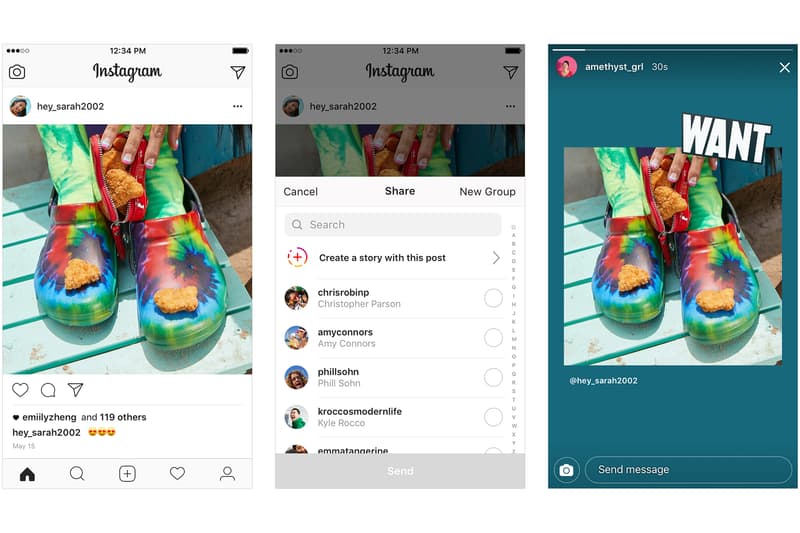 Instagram is officially launching a feature that allows users to re-share Instagram posts with friends via Instagram Stories. The feature is the platform's official take on a "regram," which reposts posts from other users to your feed and followers, giving folks the chance to add their own takes and reactions to the content.
The feature is only allowed if you have a public account, however, there is also an option to be a public account without having your content reposted. To access re-share, tap the paper plane icon on a post, choose the new option presented to create a Story, and from there the feed post appears as a sticker with a background poised to be customized. This allows for text, scribbles and miscellaneous decoratives on top of the sticker.
The feature goes live today on Android and is poised to roll out on iOS next week.
In related news, Instagram's new Insights feature will highlight your usage.