HIDDEN HYPEBEASTS: Shavone Charles Is Shaping the Tech Industry as a Champion of the Culture
By staying true to her roots.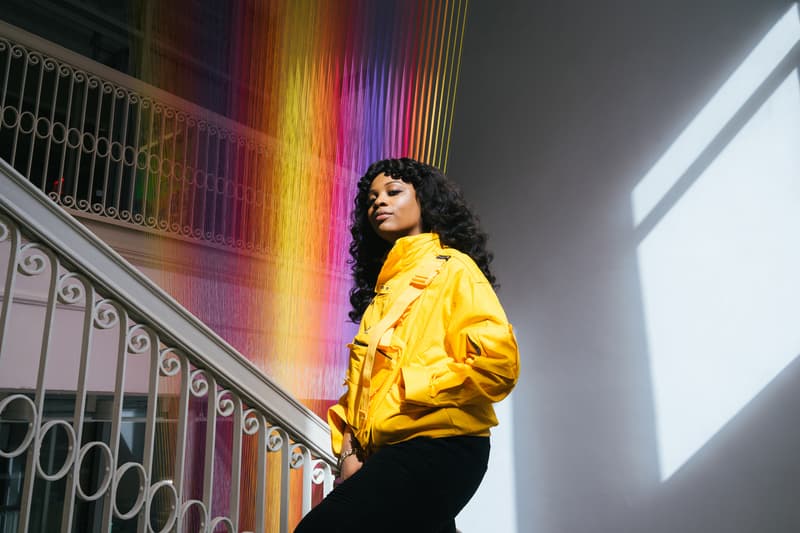 Decades ago before the term "hypebeast" was even born, a niche group of collectors and fans of sneakers, streetwear, and hip-hop culture coexisted and were seemingly a mystery to the rest of the world. These days, it's not hard to find someone who fits that mold in both a positive and negative connotation. What is difficult to find however is someone who works in a profession where stereotypically you wouldn't think of finding someone who fits the mold. And thus, HIDDEN HYPEBEASTS was born — a new series with the goal of seeking out individuals who may not come off as one at first, because of their job or occupation, but truly exemplifies the culture once you peel back the initial metaphorical layer. Today we introduce Shavone Charles, a next-gen creative who currently heads up Instagram's global music and youth culture communications out of Los Angeles.
With each day, Shavone looks to disrupt, shape and lead the future of the tech industry for all but especially for both women and minorities. She gives back to the community through her volunteer work, talks, and is an example of someone who is completely unafraid to express herself and lead by example. Not only is her vintage style and oversized aesthetic very much a part of her upbringing, but her work of inspiring those at risk and setting the standard as a role model for the next generation utilizing streetwear as a means of communication is what sets her apart.
Origin Story
Growing up in Southern California with her mom, dad and two brothers, Shavone was surrounded by streetwear and was always into it because to her, it wasn't a trend, it was a way of life. "I've always viewed my clothes and outward appearance as a form of self-expression — really as an extension of my voice. Streetwear, in particular, has always been a key part of my cultural fabric and upbringing with my dad being very heavy into vintage sportswear, everyday fashion and sneakers," she says. Adding that "growing up with two older brothers I was very into all of the unconventional things that girls weren't supposed to be interested in including gaming, music (as a rapper and classically trained flutist), Dragon Ball Z, sneakers and basketball."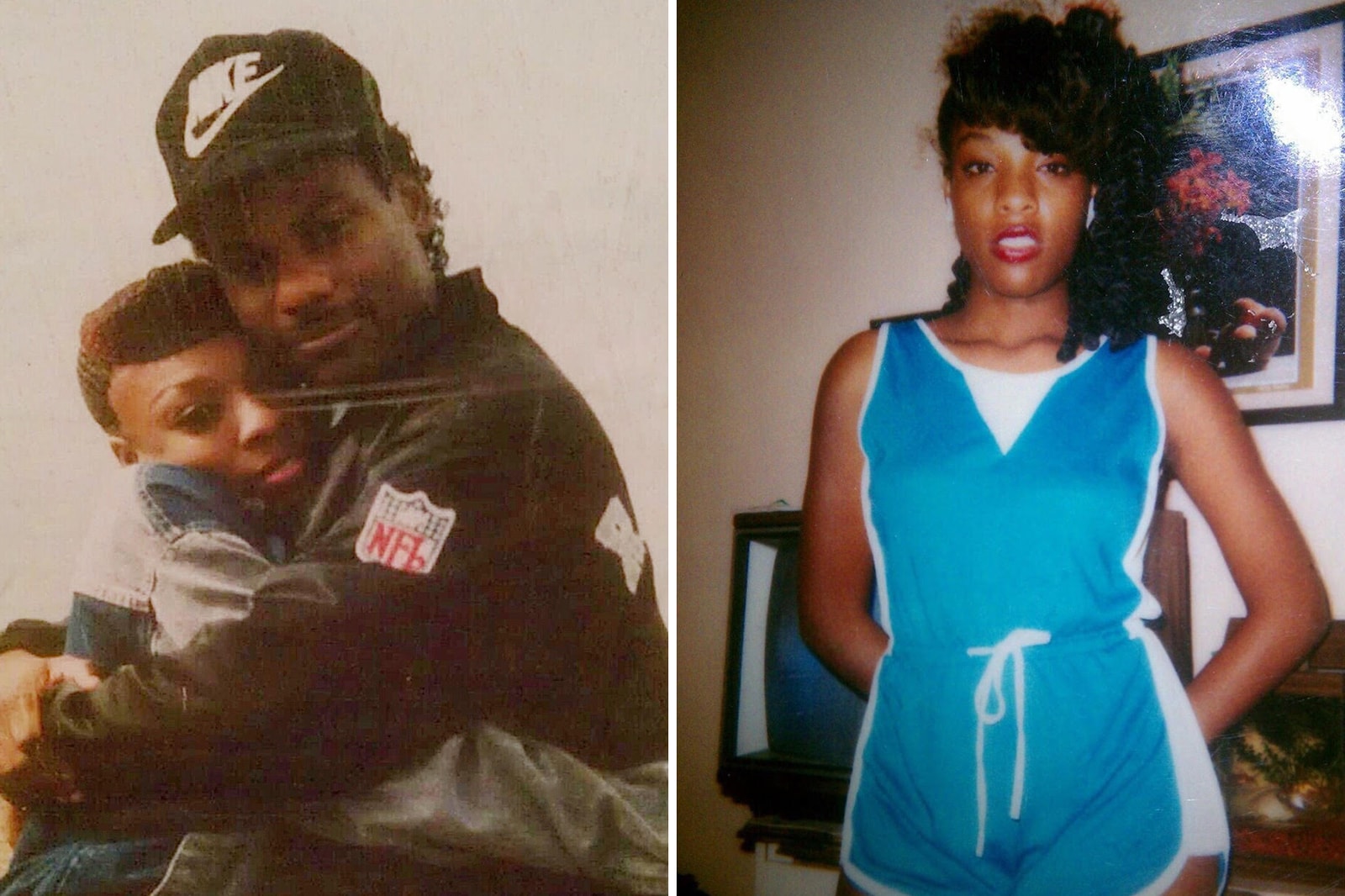 Before taking on her current role at Instagram, Shavone ran music and culture PR at Twitter, all while being a part-time musician. As a self-proclaimed "data junkie," she spent her time at Twitter being an engaging storyteller with data and metrics, focusing on behavioral trends and what people were tweeting about the most. Shavone also worked on music partnerships for Twitter and coordinated numerous first-time campaign initiatives, visits and Q&As with the platform's top-followed musicians. These included JAY-Z's first-ever Twitter Q&A as well as direct-to-fan campaigns with J. Cole, Ludacris, Big Sean, Deadmau5 and more.
On the diversity front, showing her passion to help others and uplift underrepresented communities, Shavone founded Blackbirds at Twitter, an employee research group for African American employees who work there. "The goal of me doing that, on my free time outside of my day job, was to figure out how to create a safe, inclusive space for people of color in tech and also increase access for underrepresented youth who might be interested in pursuing roles in the tech industry," she explains.
Working at Instagram for nearly three years now, Shavone continues to do the same. "I'd say a huge passion of mine has been to really focus on spotlighting and supporting underrepresented communities who are the pulse of the culture," she exclaims. "Knowing what's going on at a micro and macro level" is how Shavone is able to determine how to give back. Her day-to-day job functions include working on brand reputation for IG, interfacing with the music industry, dealing with publicists and working hand-in-hand with the world's biggest media outlets. But the most important thing for her is staying connected with the youth and future generations, as she spreads a positive message using her love for fashion, streetwear and community.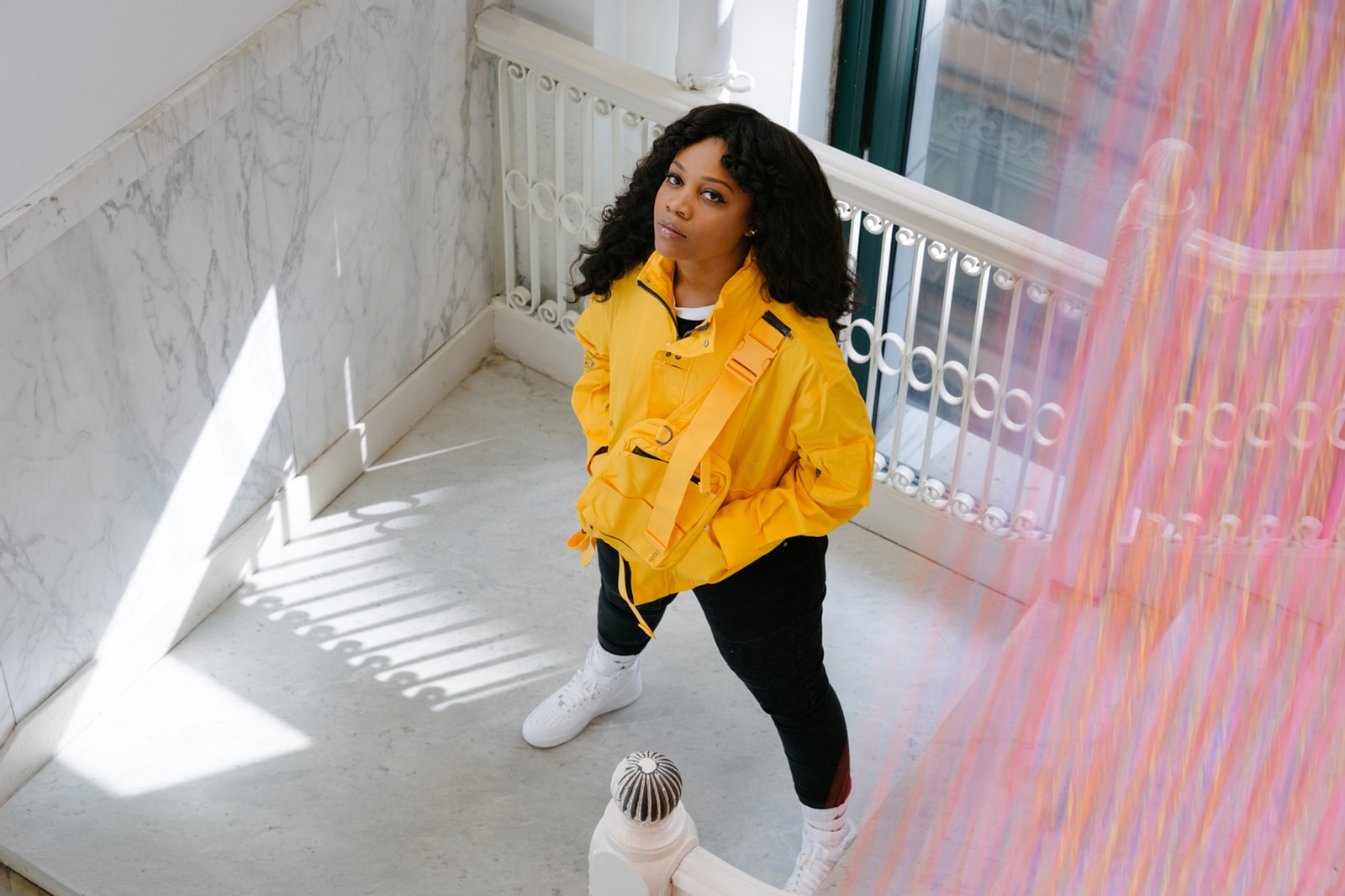 Connecting Through Social Media
Social media has allowed us to cultivate community with people all around the world who share our interests and struggles. Shavone believes that online platforms have largely impacted the streetwear community and equipped next-gen creatives with important tools that help mobilize their ideas and creativity. "The internet has made streetwear culture more accessible and visible. Technology has allowed the culture to be seen on a global scale, with creatives now at the forefront of the movement and art form. It's not a "niche" community anymore and people are using the internet to build community around their interests," she says. The most important thing is that social media has "magnified streetwear and given creatives a platform to stand in front of their work."
People can gather inspiration whether it be for fashion or other aspects of life instantly now, thanks to the internet. "Inspiration isn't just found out and about in your immediate external communities, you can now source inspiration from every corner of the globe in a split second, all from your mobile device or favorite app," Shavone explains. This is why she has chosen to lead a life of inspiration for others, to spread a positive message of being able to achieve goals while still maintaining the very fabric that is self-identity. "As a young woman of color working in tech and entertainment, I have to exist and thrive in many different spaces and it's critical for me to bring my whole self with me wherever I go," Shavone emphasizes. Making sure to add that "it's also important for me to normalize the presence of culture, blackness and youth within these spaces, so others can see that there's space for their individuality and uniqueness out in the world."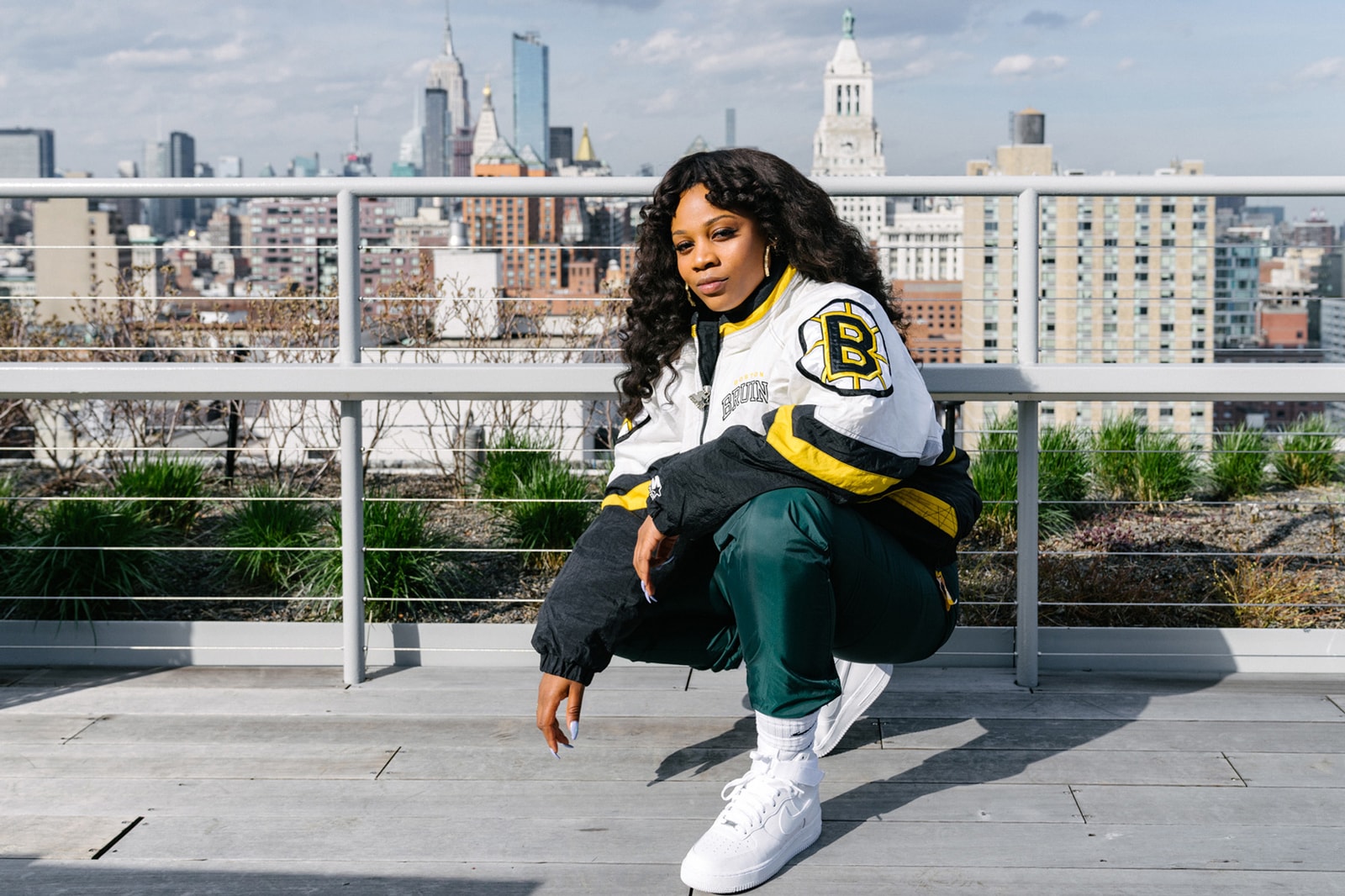 Fashion as an Identity
Utilizing fashion and the way she dresses as a vessel of communication for identity, Shavone makes her statement known. "I see my personal streetwear style as a way to unapologetically defy gender norms and be myself, comfortable in my own skin. I've always kept my style more on the androgynous side because I simply don't believe in boundaries when it comes to your personal voice and means of self-expression," she says. Continuing that "cozy jerseys, oversized streetwear, sneakers and personal style at large all represent empowerment, edge and authenticity."
Shavone also stresses that brand identity is something that someone should think about when supporting a brand or designer. She spotlights Nike and Virgil Abloh as two examples. "There are a few brands that have resonated with me in a timeless way. Nike is definitely one of them, mostly because of my early generational exposure to Nike and my athleticism. Over time, it has been very cool to see their voice evolve with inclusive programs that represent the people who wear their product; from the local grassroots campaigns to many of the women empowerment initiatives I have seen being programmed in cities like Los Angeles and San Francisco." For the man who will lead the next era of Louis Vuitton, Shavone says "I also have to acknowledge and shout out Virgil Abloh for his continued black excellence. He's breaking through some serious institutional ceilings in fashion. As a person of color with Ghanaian roots, it's incredible to see his work breakthrough on a global, multi-generational level. His journey is so important for the culture and youth culture, particularly for black creatives and aspiring designers."
1 of 3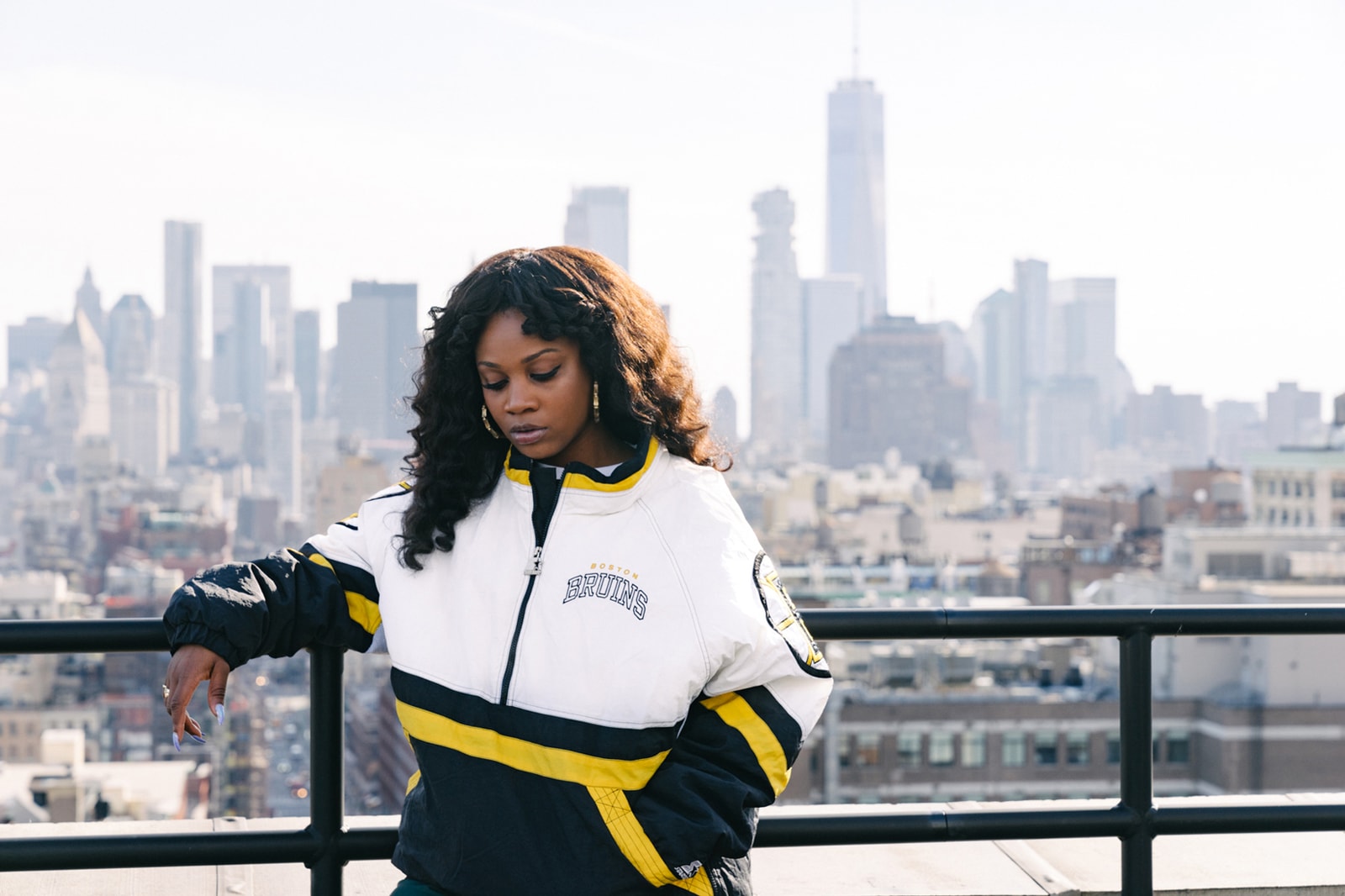 2 of 3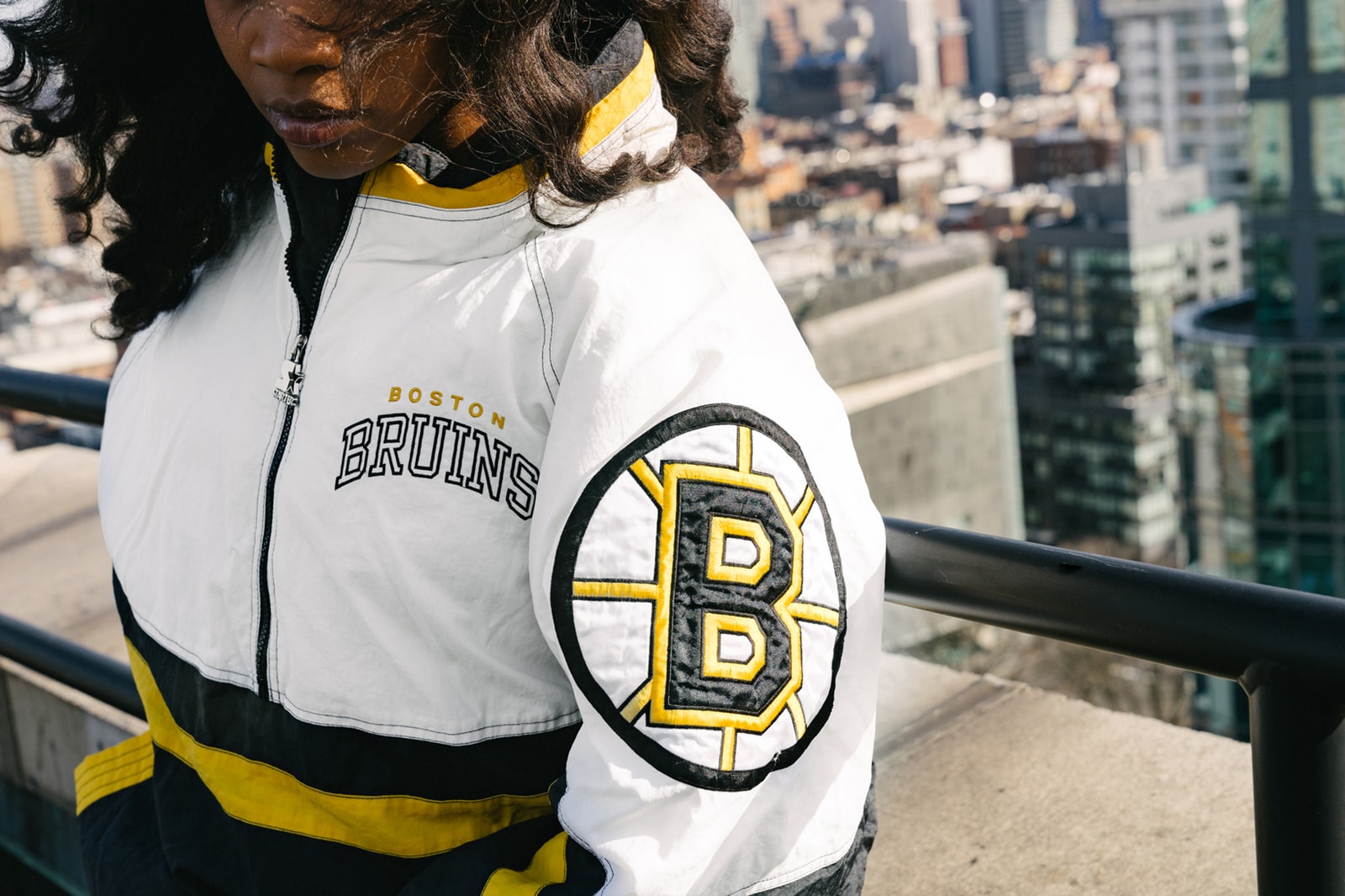 3 of 3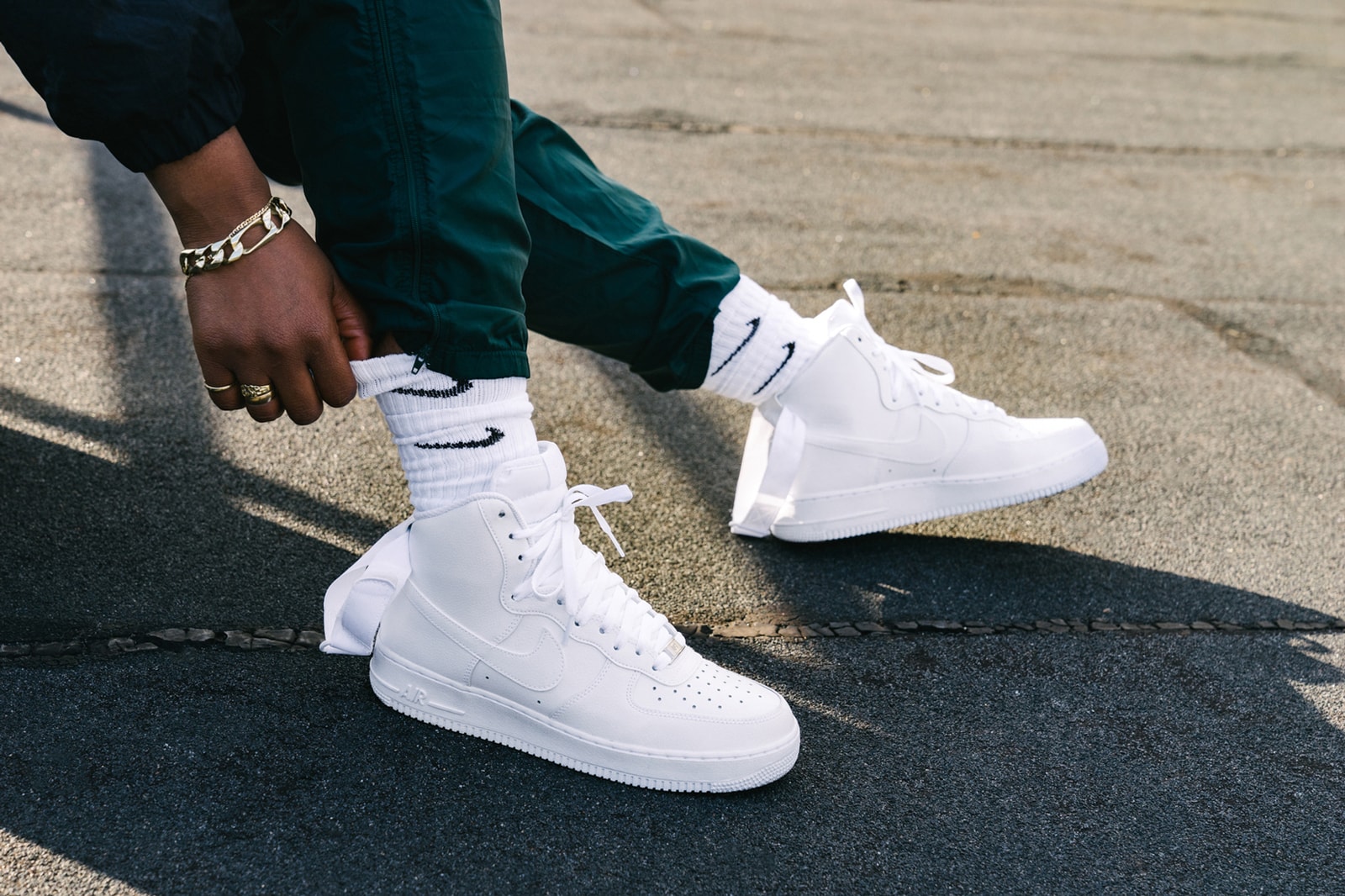 Change
In order for everyone to do their part and contribute to the normalization of having an inclusive, diverse workforce in every industry, Shavone believes that the key is to "have empathy and practice inclusivity within your immediate community, wherever you are. Implement real change in the world through your actions and be the change you want to see."
Growing up working alongside her father at his restaurant in Southeast San Diego and her mother at her hair salon, Shavone had a humble upbringing that revolved around the culture and she continues to aim to help at-risk youth and rising professionals realize their potential. "From being born and raised on the West Coast in Southern California, streetwear fashion for me meant more than just the actual clothing you wore, it was an attitude and a lifestyle — a real energy you carried with you. It was raw and unapologetic. Streetwear is a real reflection of our communities, from the good to the bad," she says calmly. Finishing everything off with "the larger message I seek to share is you're not limited to societal or institutional constructs that say you should be this or that — especially when it comes to your self-expression and visual voice." We look forward to her future projects in empowering individuals whether it's in the tech industry, through her music or positive actions out in the community. Stay tuned for the launch of Magic in Her Melanin this summer, Shavone's very own community organization and creative collective that focuses on elevating the stories of women of color and bridging the gap between creatives of color and the tech industry.