Tesla Model 3 "Not Recommended" by Consumer Reports Due to Braking Problems
Elon Musk has responded accordingly.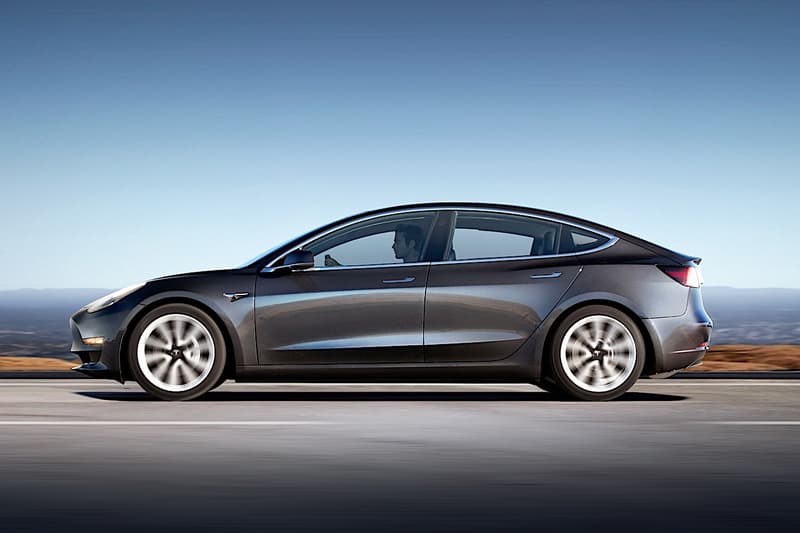 After thoroughly testing Tesla's brand new Model 3, Consumer Reports reported its surprising findings. Although the publication gave the Model S its highest vehicle rating ever in 2012, editors found too many flaws to recommend the Model 3.
Consumer Reports engineers discovered that the Model 3 took an unexpectedly long time to make emergency stops from 60 mph in comparison to its contemporaries, and it took an extra 7 feet over a benchmarked Ford F-150 truck. Beyond the brake issues, editors complained about touchscreen issues, noting that it "forces drivers to take multiple steps to accomplish simple tasks," including changing the angles of mirrors and internal air flow. On the flip side, the magazine commended the Model 3's steering, handling and power reserves, observing that it boasted the longest range of any electric car in Consumer Reports' review history. Still, the positive findings weren't enough to outweigh the complaints.
Elon Musk has thus responded, stating that he will resolve the issue either by hardware or software methods "at no expense to customers." Read Musk's entire response to the review below. Would these findings stop you from paying up for a Model 3?
In other Tesla news, Musk revealed details for a "performance" Model 3.
Even if a physical upgrade is needed to existing fleet, we will make sure all Model 3's having amazing braking ability at no expense to customers

— Elon Musk (@elonmusk) May 22, 2018