Elon Musk Reveals Pricing & Spec Details for "Performance" Tesla Model 3
Along with a dual-motor and all-wheel drive option.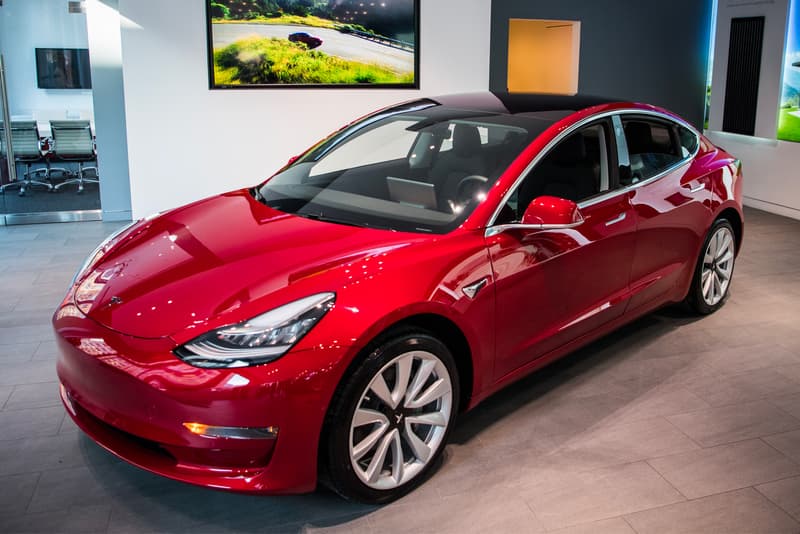 Despite being only one year old, Elon Musk recently took to Twitter to announce some new iterations of Tesla's latest Model 3.
Continuing to build on its impeccable vehicles, Tesla is reportedly set to introduce a dual-motor and all-wheel-drive option for the Model 3. The new dual-motor configuration will feature one motor optimized for power and the other optimized for range, providing a balanced driving experience. AC induction will be used in the front motor, while a switched reluctance partial permanent magnet rear motor will also be used to limit the reliance on rare-Earth minerals required for permanent magnets.
According to Musk, the new options will only come at a cost of just $5,000 USD making it an extremely affordable performance upgrade. The dual-motor and all-wheel-drive option will be able to go from 0 to 60 in 4.5 seconds, with a top speed of 140 mph and a range of 310 miles. Additionally, Musk announced a full on "Performance" Model 3, which will feature a more powerful engine set up with a bevy of aesthetic upgrades. Priced at $78,000 USD, the "Performance" Model 3 will go from 0 to 60 miles per hour in 3.5 seconds and clock a top speed of 155 mph.
For more Tesla news, watch a Tesla Model X break the electric towing record by pulling a Boeing 787-9 Dreamliner.
Cost of all options, wheels, paint, etc is included (apart from Autopilot). Cost is $78k. About same as BMW M3, but 15% quicker & with better handling. Will beat anything in its class on the track.

— Elon Musk (@elonmusk) May 20, 2018
Cost of normal dual motor AWD option is $5k. Range is also 310 miles. Takes 0-60mph to 4.5 sec & top speed to 140 mph.

— Elon Musk (@elonmusk) May 20, 2018
Tesla dual motor means there is a motor in front & a motor in rear. One is optimized for power & one for range. Car drives fine even if a motor breaks down. Helps ensure you make it to your destination & don't get stuck on side of road in potentially unsafe conditions.

— Elon Musk (@elonmusk) May 20, 2018