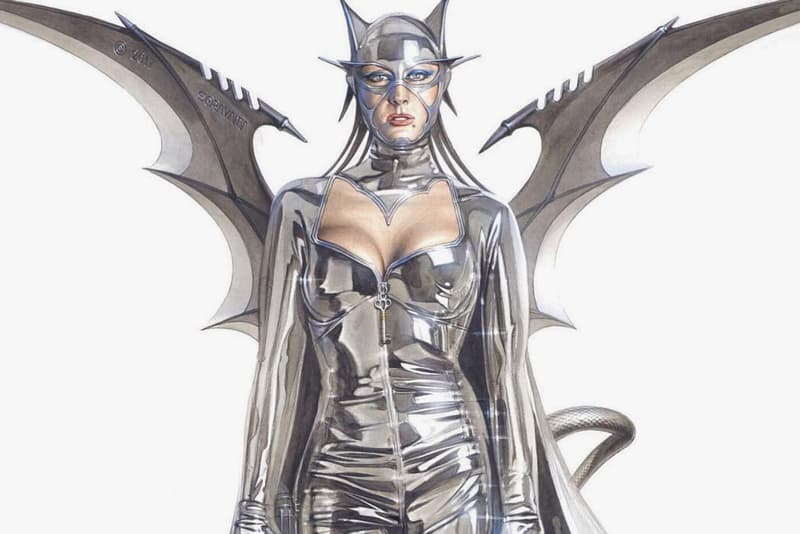 Hajime Sorayama Gets Villanous for New "Sorayama Explosion" Exhibit
To be held at Tokyo's NANZUKA Gallery.
---
Hajime Sorayama once again takes the limelight in an upcoming exhibition at the NANZUKA gallery in Tokyo, Japan.
Entitled "Sorayama Explosion," the Japanese futurist artist will seemingly stray from his signature Sexy Robots creations to take on more life-like subjects with villainous forms. The gallery recently shared a post on Instagram of a new artwork by Sorayama, portraying a painted female subject clad in a skin-tight silver suit with razor-sharp wings. Moments later, the artist shared his own post of another new artwork portraying a blonde-haired woman showing her middle finger while clad in a racy ensemble with a badge of the Soviet Union's Hammer and Sickle. To make things spicier, the backdrop contains Cyrillic text of what allegedly translates to "FUCK."
Stay tuned for more details on the exhibit which is set to launch on July 7 up until August 11. For more art, check out Geoff McFetridge's illustrations of Eddie Huang.
NANZUKA
2-17-3 Shibuya, Shibuya-Ku
Tokyo 150-0002
Japan