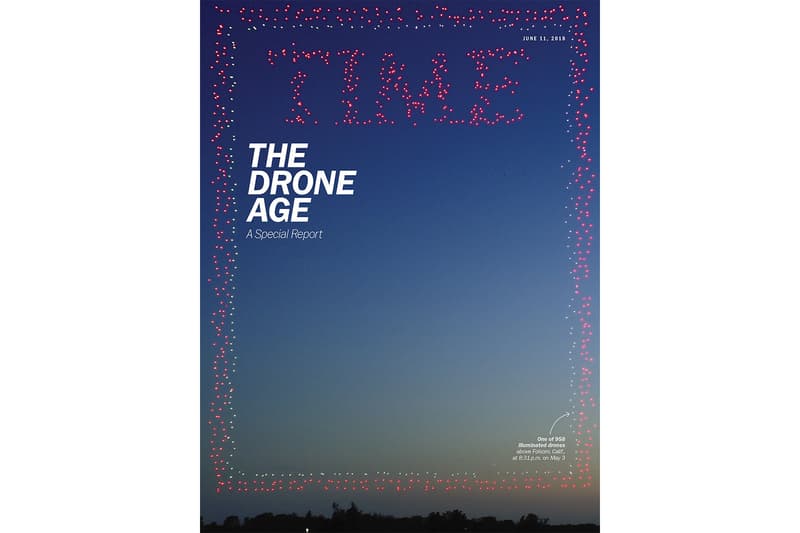 'TIME' Magazine's "The Drone Age" Cover Displays One of the Biggest Drone Shows in the U.S.
Over 950 drones were used to recreate the magazine's iconic logo.
---
TIME's upcoming issue will address the recent rise in the popularity that drones have had in today's culture. As such, the cover photo will use over 950 drones to light up the sky and recreate the magazine's iconic logo.
TIME, alongside Intel's Drone Light Show Team and Astraeus Aerial Cinema Systems, flew and captured imagery of the drones as they hovered over Intel's Folsom, California campus. It's become one of the biggest drone shows in the United States, displaying as high as 328 feet in the air. The resulting image can be found on the cover of the June 11 issue of TIME, which will hit stands on June 1.
Check the visuals below.
In other news, Virgil Abloh was recently named on the TIME Magazine 100 List.