Chance the Rapper Aims to Aid Other Artists With Rapper Radio
A round of updates have been announced for 2017.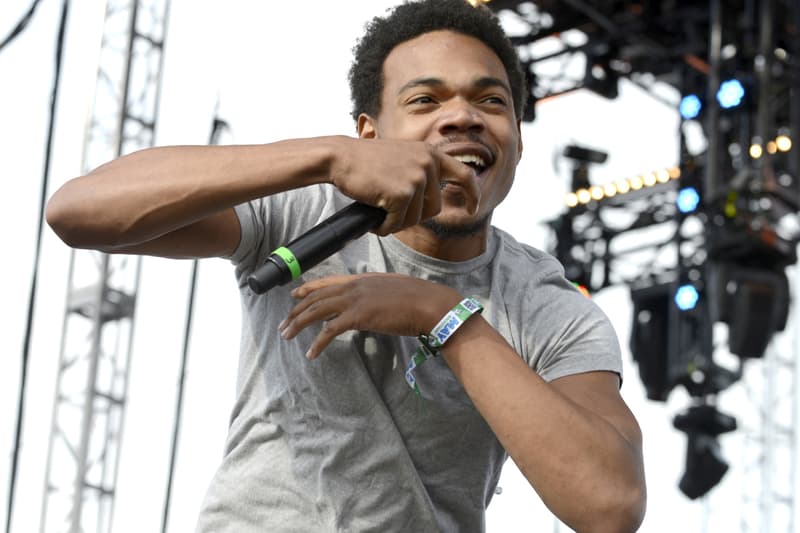 Fresh off his Austin City Limits booking, Chance the Rapper has plans to develop his Rapper Radio venture. Launched last year, Rapper Radio initially began as a service that allowed users to push for Chance the Rapper's songs to receive airplay. Now, the Chicago superstar — and one of TIME's most influential people — wants to expand the platform to include and support other artists. "We've been working the past few months to expand RapperRadio.com. We've added leaderboards for supporters and other artists' singles," tweeted Chance. "Our goal is to make radio an accessible platform for artists with the popularity but not the necessary infrastructure to get spins." Fans who top Rapper Radio's leaderboards are also eligible for an array of prizes.
At present time, the only tracks featured on Rapper Radio are DJ Khaled's "I'm The One," Chance the Rapper's "All Night," Linkin Park's "Heavy" and Jidenna's "Bambi." You can check out the service for yourself here.
We've been working the past few months to expand https://t.co/FsWqemvBOB We've added leaderboards for supporters and other artists' singles

— Lil Chano From 79th (@chancetherapper) May 4, 2017
Our goal is to make radio an accessible platform for artists with the popularity but not the necessary infrastructure to get spins.

— Lil Chano From 79th (@chancetherapper) May 4, 2017
Top 3 requesters of #ImTheOne will win my Powder Blue 3 Hat, Horse Hunting Jacket or Gucci belt from the video https://t.co/QiiozIAV23

— Lil Chano From 79th (@chancetherapper) May 4, 2017