Banksy Reveals His New Art Piece for Beyond the Streets Festival
Banksy x Basquiat.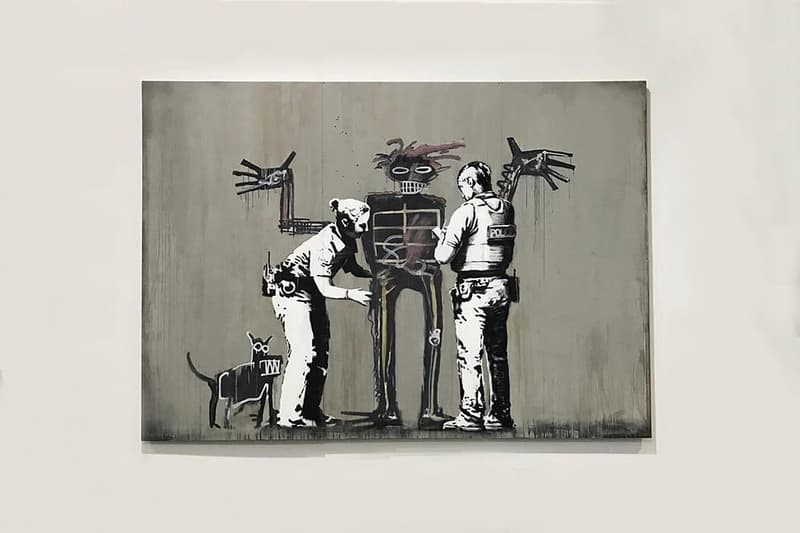 Banksy has just revealed a new art piece for the upcoming Beyond the Streets festival happening in Los Angeles, California. The event is hailed as the "definitive showcase of graffiti and street art" and will be held in a 40,000+ sq ft industrial indoor and outdoor space displaying paintings, sculpture, photography, installations and more by some of today's most renowned artists.
For the show, Banksy's latest work draws inspiration from the elusive artist's graffiti stencil on a wall outside of Jean-Michel Basquiat's Barbican Centre retrospective. As you can see, law enforcement is once again involved, a common theme in Banksy's works. This one involves "Basquiat's Boy and Dog in a Johnnypump" with the main figure being stopped and frisked.
You can catch the work starting May 6, when Beyond the Streets Festival opens. Tickets can to the event can be purchased at the official site. In other art news, check out these Basquiat, Haring and Andre Saraiva-inspired custom spray cans.