adidas CEO Kasper Rorsted Gives His Opinion on Nike's Ongoing Scandal
"One must always to look into a mirror and ask yourself, 'Are we treating people appropriately?'"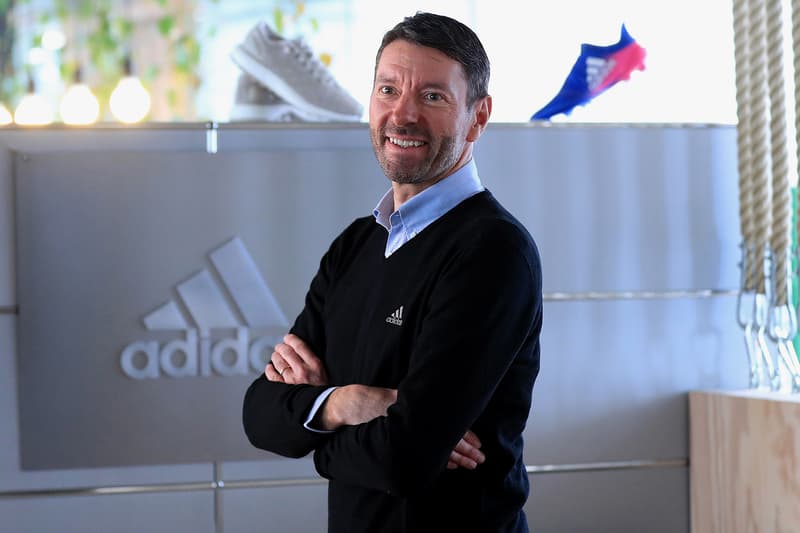 adidas CEO, Kasper Rorsted, has recently taken part in an interview with The Oregonian about all things adidas — ranging from the NCAA bribery scandal to Nike's ongoing issues. On the latter topic Rorsted said the following:
I think when you run a company with 56,000 employees, it would be wrong to say never. But what we're very clear on is what the expected behavior is of every individual in the organization.

Setting a very clear tone from the top of what is acceptable behavior is actually the best way of governing an organization. Being clear about it, being transparent about what happens if somebody violates the cultural elements of who you want to be.

We have had hardly any instances at this stage. It doesn't mean we won't have some. But the tone is very clear from the top, be it from Zion and Mark here in America or from me globally.
On whether Nike's troubles changed things at adidas:
No, it has not changed what we've done. I can't comment about what's going on at Nike. One must always to look into a mirror at your own face and ask yourself, "Are we treating people appropriately?" The reason why it's important in a global company is this: In a global company, for most people the operating language is English, but it's not their native language. So when you have a lot of people using their second language, there can be a lot misunderstanding going around. Sometimes it's not deliberate. It starts with having a framework around culture and behavior.
On the ongoing NCAA case:
Clearly, that's not something we stand for. When you talk about culture, that's the first thing we made clear. We are cooperating totally and completely with the authorities. We launched our own internal investigation; I was personally heading the team. … I became involved two hours after the case was made public. We set a clear tone from the top: This is not what we stand for as a company. … We need to understand what happened and make sure it never happens again. And that's what we're doing.

You can't control everything. But you can be very clear about what happens if people violate the code of the company.

We're very unhappy with the situation. I hope that's been very clearly communicated to the press. That's why we're cooperating with the authorities.
During the interview, Zion Armstong, President of adidas North America, also revealed that the gender pay gap had been closed at the company on a local level and would be completely closed by the end of the year. Head to The Oregonian to read the interview in full.
In related news, adidas has released the AlphaEDGE 4D in a tonal grey colorway.