Tyler, The Creator is Taking His Golf Wang Fashion Line to The Runway
Tyler, The Creator is getting fancy.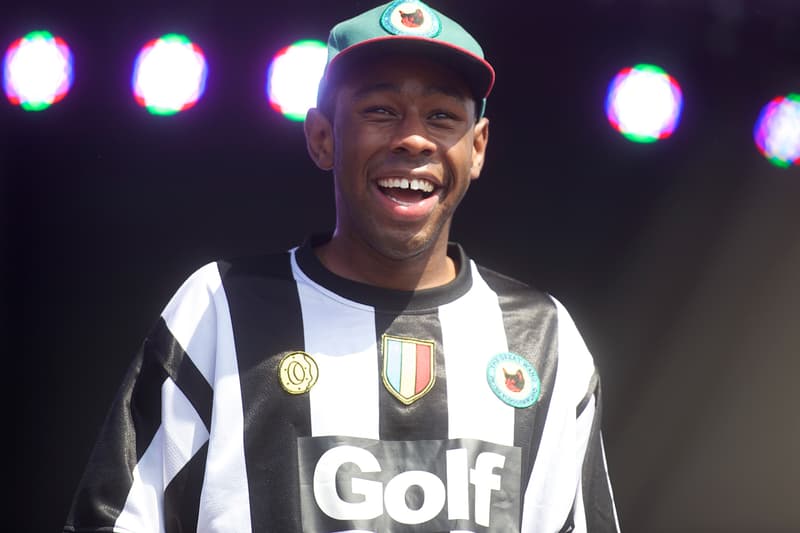 Los Angeles is seemingly becoming the globe's new fashion capital as the industry shifts from East to West. This June, the West Coast hub will be hosting a slew of big fashion shows tantamount to NYFW's main headliners; among those will be Golf Wang's first-ever fashion presentation (Tyler, The Creator announced via his Instagram), set to debut at the end of Moschino's men's Spring 2017 and women's Resort 2017 shows this summer.
Vogue caught up with Moschino designer Jeremy Scott at a launch party for his eponymous line at Coachella, which assembled a crowd that included the likes of A$AP Rocky, Frances Bean Cobain and Katy Perry. "I've never had the luxury of doing a show in the city I live in! It's always fun to change it up and do something new and unexpected! I've been feeling very colorful and excited about mixing patterns and prints unexpectedly together," said Scott. You can expect the range of ready-to-wear pieces to include silhouettes like coaches jackets, tees, golf shirts and shorts, and with the minds of Tyler and Scott coming together, rendered in bold prints and loud graphics (like the "Adolf Trump" tee).
"I just make whatever clothes I want to wear for the next five months and then run that. I don't really put deep, intricate thought into it—it's more like a feeling," said Tyler, "I just figured, Why not? Why not do something different? Not everybody in the upper fashion world is wearing all-black Saint Laurent pieces and is super pretentious. I want to show them a different world." Jeremy Scott supports the sentiment as well: "Honestly, I feel like LA has already proven its worth in the fashion scene. With celebrities and the red carpet, LA is the world's hub for transmitting fashion to the world."
Watch for Golf Wang's ready-to-wear presentation at Made LA on June 11.