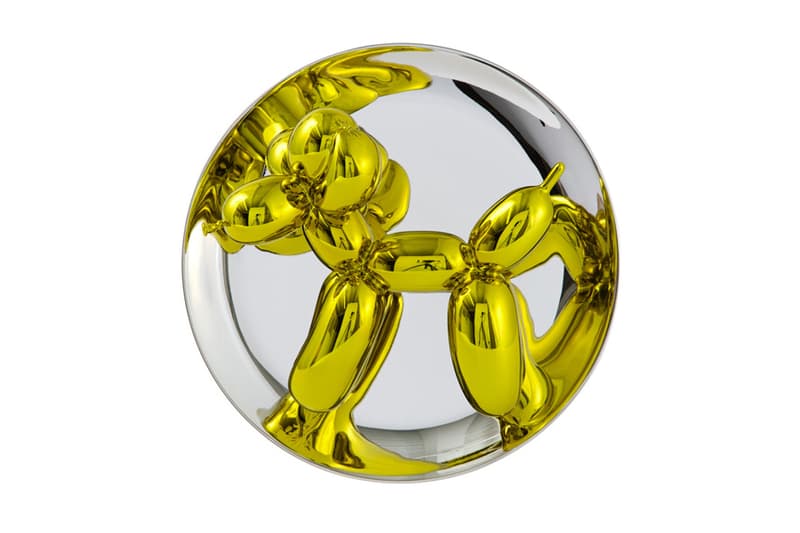 Jeff Koons' 'Balloon Dog' Plate Is the Perfect Birthday Gift for the Art Lover in Your Life
The modern-day Trojan Horse does not come cheap.
---
Jeff Koons has attached a shrunken version of his iconic Balloon Dog (Yellow) statue to a reflective porcelain plate. The controversial American artist is best-known for recreating, re-contextualizing and elevating banal, quotidian objects like vacuum cleaners within art galleries the world over and this latest collaboration with the porcelain experts at Bernardaud allows collectors and art fanatics alike the chance to own a piece of Koons' oeuvre. The French porcelain specialists had to create new technologies and techniques in order to meet the artist's demands for exactitude and quality.
Speaking on the meaning of the Balloon Dog series, Koons said the following:
It is about celebration and childhood and color and simplicity – but it's also a Trojan horse. It's a Trojan horse to the whole body of art work.
A perfect birthday gift for the art lover in your life, the plate is going for $9,000 USD and is available via the Gagosian Gallery's online store, as well as Bernardaud's website. Stock is limited to only 2,300 units, so act fast.