Tyga Calls Tupac His Dad, The Internet Reacts
Like father, like son or nah?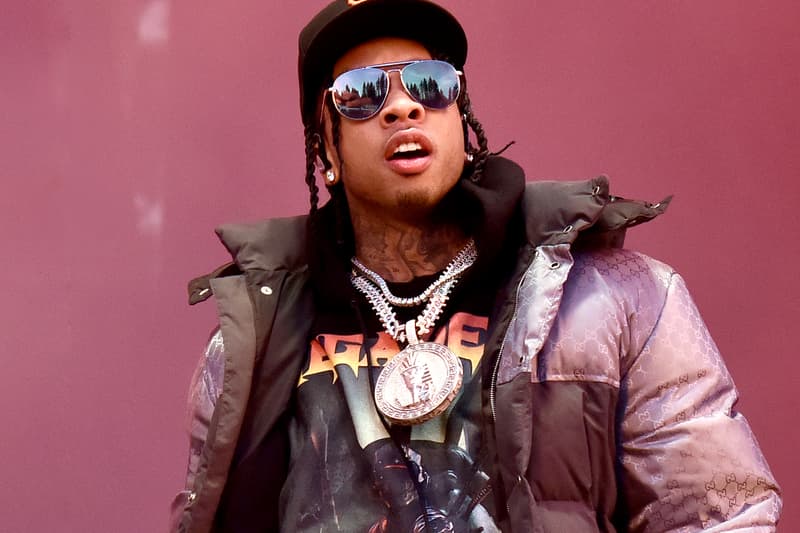 On late Sunday night, Tyga uploaded a picture of himself rocking a Duke basketball jersey paired alongside a photo of Tupac wearing the same exact jersey accompanied with the caption "Dad." Now we're pretty certain he was using "Dad" as an endearing term commonly used on social media to pay homage, but unfortunately this time around, the internet didn't quite take it that way. Beloved Tupac fans came out the woodwork and began sounding off on the rapper's timeline. Catch some of the play by play below.
Dad pic.twitter.com/AKNoQJhPCC

— T-Raww (@Tyga) March 7, 2016
@Tyga pic.twitter.com/dQX9n2WtET

— Nice Kicks (@nicekicks) March 7, 2016
Put your location on b. This fade long overdue. RT @Tyga: Dad pic.twitter.com/IibhUEoE7H

— Jefe (@iSkeetMayo) March 7, 2016
@Tyga pic.twitter.com/QxTs1XHyhV

— Eazy (@_UnorthodoxKid) March 7, 2016
Yup RT @Tyga: Dad pic.twitter.com/Acy3ZT12Pj

— BIG GHOST (@BigGhostLtd) March 7, 2016
@Tyga pic.twitter.com/phtl5Z7e5c

— CROWN The GOAT (@CuffYoChick11) March 7, 2016
@Tyga fag pic.twitter.com/TlnIVpLPHI

— humble (@BaccwoodL) March 7, 2016
@Tyga pic.twitter.com/5PUhllZJmZ

— – (@_deidraaa) March 7, 2016
.@Tyga pic.twitter.com/UfT3kmFbDl

— ØSTN (@_ostn_) March 7, 2016