Update: Steve Jobs's Employment Application From 1973 Sold for $175K USD at Auction
Jobs before jobs.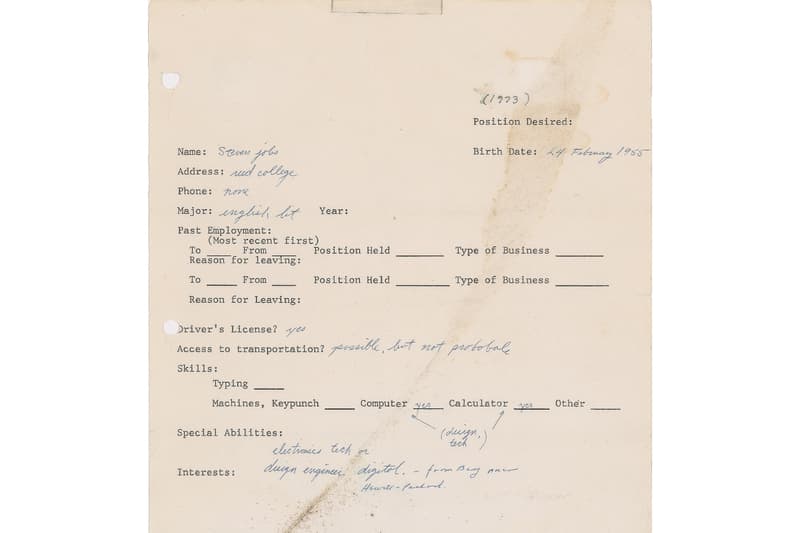 1 of 2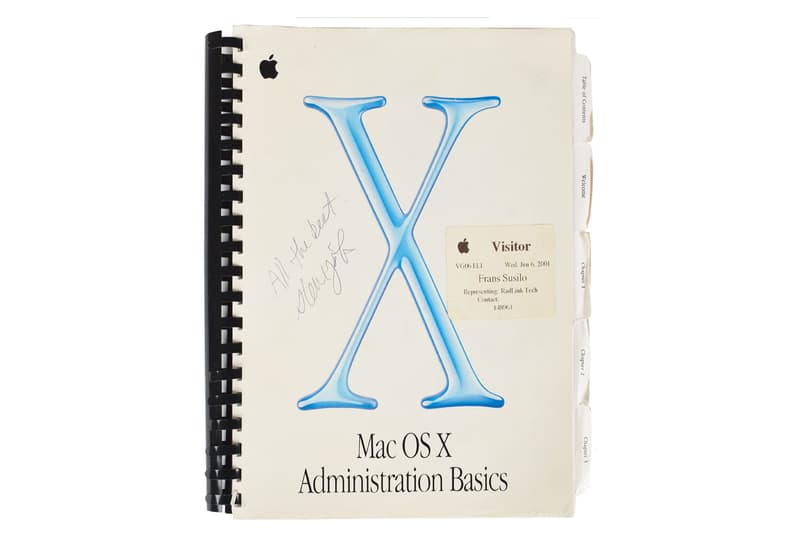 2 of 2
Update: According to Mac Rumors, the rare employment questionnaire filled out by former Apple CEO Steve Jobs was auctioned off last week, earning an impressive $174,757 USD, tripling the auction house's $50,000 USD value ahead of the sale. Additionally, the Mac OS X technical manual signed by Jobs in 2001 sold for $41,806 USD, while a Jobs-signed newspaper clipping sold for $26,950 USD.
---
A job application filled out and signed by Steve Jobs will be up for auction by RR auction, which is estimated to go for $50,000 USD. The employment questionnaire was signed in the year 1973, during which time Jobs was enrolled at Reed College majoring in English Lit before dropping out after six months to preserve his parents' short funds.
The one-page application shows Jobs's early aspiration to work in the emerging tech industry, which he would later revolutionize. In the skills section, next to "Computer" and "Calculator," Jobs writes: "yes (design, tech)."For "Special Abilities," he writes "electronics tech or designer engineer. digital. — from Bay near Hewitt-Packard [sic]." Other details such as address, phone, major, driver's license and access to transportation are also filled out.
Also up for auction is a Mac OS X technical manual signed by Jobs in 2001. The original owner of the manuscript told the story of how he obtained the signature in a parking lot after an Apple training session in Cupertino, California.
"It was afternoon, the end of my training day and I just got into my car when I saw Mr. Steve Jobs walking into his car. I rolled down my window and called up his name. He asked me whether he knew me. I told him I certainly knew who he was and immediately asked him if he would be kind enough to sign my Mac OS X Administration technical manual. He refused and said 'I feel weird doing that.' I refused to back down. After a bit of cajoling on my part, he finally told me to hand over the manual and pen. He said 'give me those' and he autographed my manual."
The two Steve Jobs artifacts are part of The Pop Culture auction that will take place from March 8 to March 15. You can head over to RR Auction's website for more details.
In somewhat related news, Apple lost a legal battle against an Italian clothing company named "Steve Jobs."