Video Assistant Referees Will Be Used at 2018 FIFA World Cup in Russia
For the first time ever.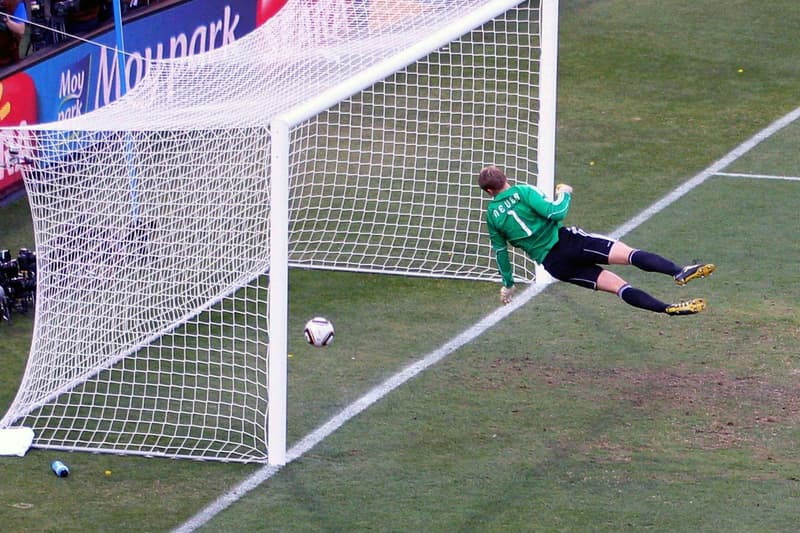 We are only a few weeks away from this summer's biggest sporting event: the 2018 FIFA World Cup. Being held in the host country of Russia, die-hard fans from all over the world will be glued to their TV sets as they vie for their country to take home the biggest award in the Beautiful Game.
To aid with the big game, video assistant referees (VAR) will be used at the World Cup for the first time ever after FIFA formally approved the technology for this year's tournament. The world football governing body approved the use of the technology in Russia following the International Football Association Board unanimously voted in favour of VAR earlier this month.
So far VAR has been trialed in some domestic English cup games this season, along with in Germany and Italy. "We need to live with the times," said FIFA president Gianni Infantino. "We wanted to give the referees tools so they can make better decisions, and in the World Cup some very important decisions are made." He added, "It's not possible that in 2018 everyone in their living room knows a few seconds after the play whether a referee has made a mistake and the referee doesn't."
In England, it has been trialed during Carabao Cup and FA Cup matches, however, it was deemed unsuccessful, especially during Tottenham's FA Cup clash with Rochdale at Wembley. The system was described as "comical" and "embarrassing" after Tottenham's 6-1 FA Cup win over Rochdale in late February, when a goal was disallowed and a converted penalty overturned.
Both the Premier League and the UEFA Champions League will not be using VAR during their competitions next season. However, in both France's Ligue 1 and Spain's La Liga, VAR will be introduced as of next season, whilst the Bundesliga is expected to reach a decision on March 22. Let us know your thoughts below.
Take a listen to the 2018 FIFA World Cup Coca-Cola celebration anthem sung by Jason Derulo, and tune in to the tournament which runs from June 14 to July 15 in Russia. In case you've missed it, this 100-day countdown video celebrates FIFA's most memorable World Cup moments.