'Black Mirror' Social Credit Is About to Become Reality in China
Starting with a travel ban.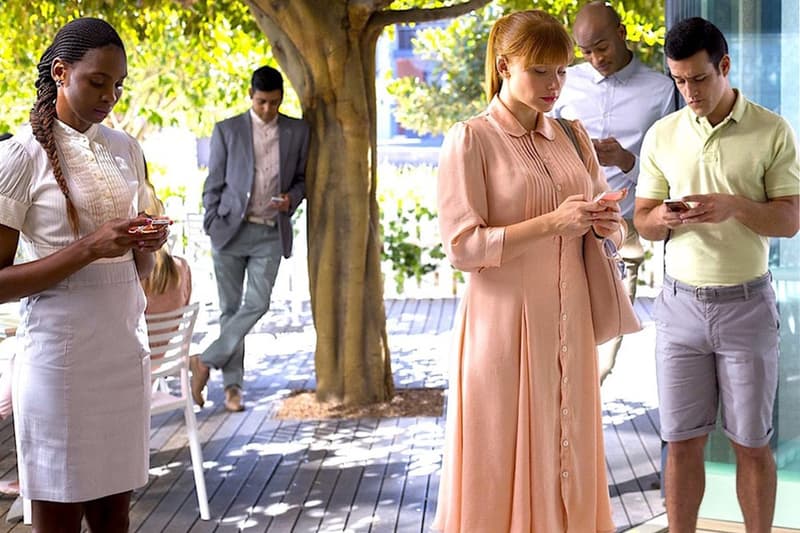 In December of last year, it was reported that China had begun implementing a system very similar to Black Mirror's "Nose Dive" episode. Called Zhima Credit, this app, which is part of a much larger app that Chinese smartphone users use, combines a person's credit score (bill payments, etc.) with more nuanced social data to score a person.
Now, Chinese authorities are apparently trialing a new social credit system which sounds eerily reminiscent of Charlie Brooker's vision. Reports state that citizens will be scored between 350 and 950, with good deeds resulting in a higher rating. Though the "social credit" system isn't planned to be fully implemented until 2020, facets of it have already be set in place.
This May, people who have committed acts of "serious dishonor" will reportedly be unable to travel on trains or flights for up to a year. According to Marketplace, the system has already been used to deny loans to "discredited" members of society. The program was first formulated in 2013 and the list had grown to include 9.59 million people by the summer of 2016.
Reuters first reported the policy announced in two notices posted to China's National Development and Reform Commission's website. The move is in line with President's Xi Jinping's plan to construct a social credit system based on the principle of "once untrustworthy, always restricted," said one of the notices. China has flagged plans to roll out a system that will allow government bodies to share information on its citizens' trustworthiness and issue penalties based on a so-called social credit score.
Let us know your thoughts in the comments section below and be sure to read our feature: Netflix's Black Mirror Shows Us How Terrifying the Future of Technology Can Be.
In other tech-related news, Snapchat stock drops $800 million USD after Rihanna responds to offensive ad.