Ken Malik Contributes to the West Coast Resurgence on 'My Mental Diary 3'
Following standout songs with Nipsey Hussle, 03 Greedo and more.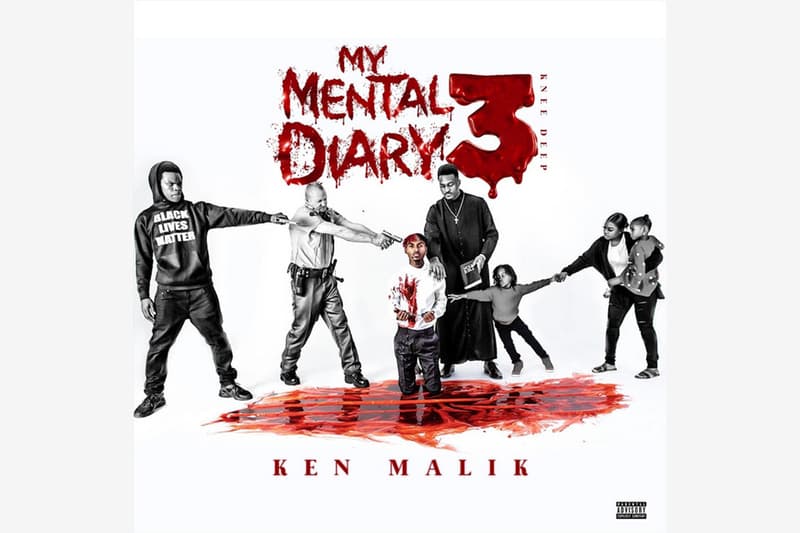 For those unfamiliar, the West Coast hip-hop scene is currently enjoying a modern renaissance that rivals the globally-renowned G-Funk era. From albums from fast-rising new-school stars like 03 Greedo and Drakeo the Ruler to album-of-the-year contenders dropped by scene stalwarts and regional icons like Nipsey Hussle, California's contemporary rap movement is on the cusp of a takeover similar to Atlanta's 21st century reign — there's even a documentary about it in the works. Adding to the mix, longtime local champion and buzzing Compton rapper Ken Malik — who, alongside San Bernardino's Staxx, is one of the area's most talented duos — delivers his most mature and well-written album yet.
Titled My Mental Diary 3, Ken Malik's new project comes to us as an independent release and clocks in at 14 tracks. A feature-less endeavor, the project serves as a way for its creator to therapeutically and emotively air out his life story and share his weary-eyed street stories; past collaborator Greedo has described his music as "emo music for gangbangers," and Ken Malik's recent sounds — which should connect with fans of rappers like Sacramento's street sage Mozzy — can be summed up as "catharsis for gangbangers." For production, Ken Malik linked up with regional favorites Jay GP Bangz, DrumDummie, Ice Starr and Blasian Beats to supply the instrumental backdrop.
You can stream Ken Malik's 'My Mental Diary 3' below, and don't forget to pick up the project on iTunes/Apple Music.