Eminem Shares Extended Version Of "Nowhere Fast" Featuring Kehlani
Including the additional lines about gun control and the NRA.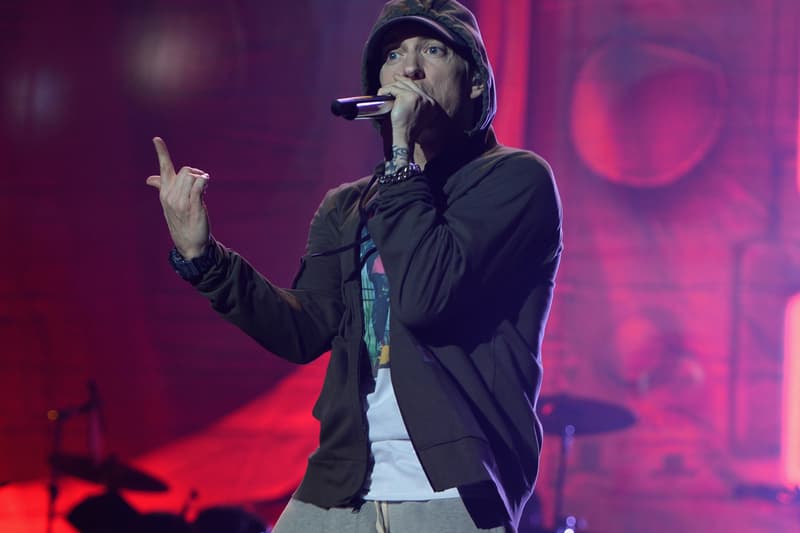 Eminem and Kehlani performed their "Nowhere Fast" collaboration for the first time together at the 2018 iHeartRadio Music Awards last week. The track comes off of the Detroit megastar's latest album Revival, and serves as the album's latest single. Now, Em has released an extended version of the record, which includes additional opening lines from the performance last week.
The extra verses are about gun control and Mathers addressing school shootings and the NRA. "This whole country is goin' nuts and the NRA is in our way," he raps. "They're responsible for this whole production, they hold the strings to control the puppets."
Listen to the new version of "Nowhere Fast" via Spotify and Apple Music below, and grab your copy on iTunes.