Snapchat Stock Drops $800 Million USD After Rihanna Responds to Offensive Ad
Don't mess with RiRi.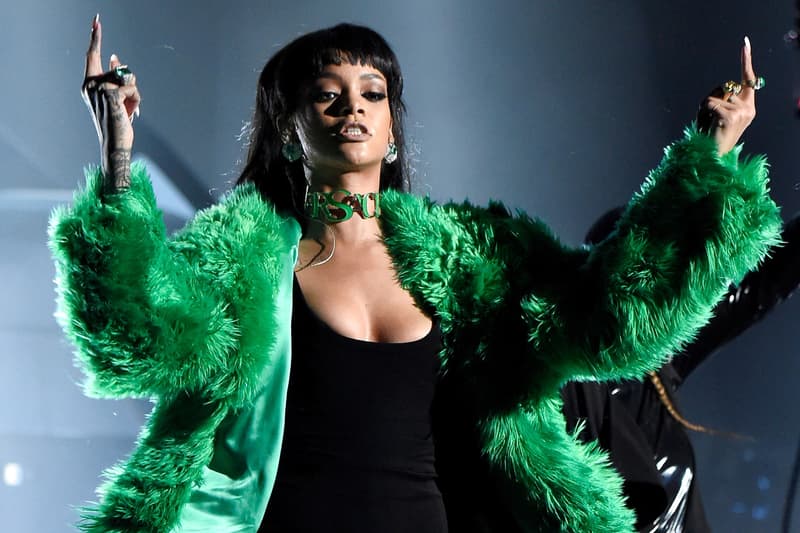 Rihanna is the latest celebrity to cause Snapchat's stocks to drop. Earlier this week, the singer/actress tore into the app for allowing an offensive ad to appear on its platform. The ad, which made light of domestic violence, was for a game called "Would You Rather?" and presented users with the following question: Would they rather "slap Rihanna" or "punch Chris Brown?" Brown pleaded guilty in 2009 to beating Rihanna during an argument while they were dating.
According to CNN Tech, Rihanna's comment has cause the app's stocks to drop 4 percent, thus wiping out nearly $800 million USD in its market cap.
Rihanna's negative public statement comes just a few weeks after Kylie Jenner complained about Snap's redesign. "Sooo does anyone else not open Snapchat anymore? Or is it just me… ugh this is so sad," Jenner tweeted, sending Snap's down 6 percent and wiping $1.3 billion USD off the company's market value.
Check out Rihanna's comment below and the original ad in question.
Is it just me, or is this ad that popped up on my Snapchat extremely tone deaf? Like what were they thinking with this? pic.twitter.com/7kP9RHcgNG

— Royce Mann (@TheRoyceMann) March 12, 2018