Rihanna Responds to Snapchat After It Included Her in Domestic Violence Joke
The ad asked if you'd rather slap Rihanna or punch Chris Brown.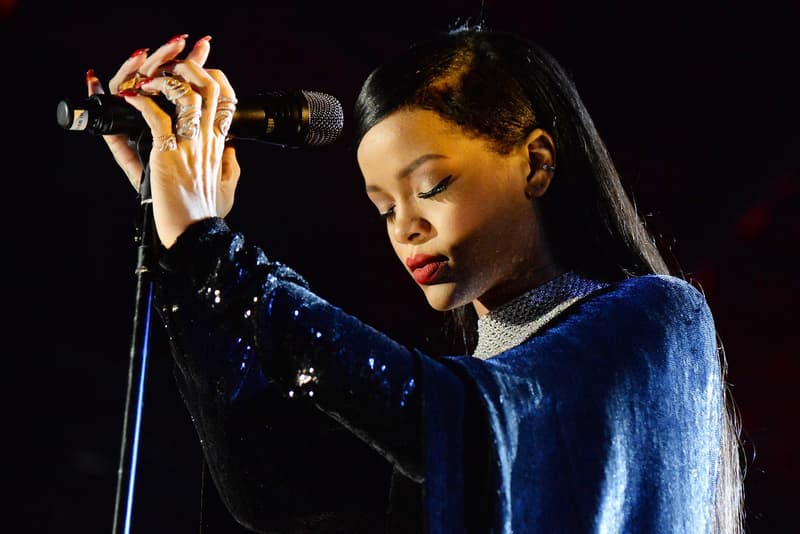 Following news that the company plans to lay off 100 employees, Snapchat is once again the object of scrutiny. This time, the company has been targeted due to an offensive ad recently noticed by users. The ad asks users to choose if they'd rather "Slap Rihanna" or "Punch Chris Brown," which many have found offensive due to the physical abuse Brown inflicted upon Rihanna in 2009.
Is it just me, or is this ad that popped up on my Snapchat extremely tone deaf? Like what were they thinking with this? pic.twitter.com/7kP9RHcgNG

— Royce Mann (@TheRoyceMann) March 12, 2018
Twitter users immediately calling out Snapchat for the offending ad, taking the app to task for "[making] light of domestic violence." The controversy even came to the attention of Chelsea Clinton, who renowned for her activism on equality and women's rights. She tweeted the following:
Just awful. Awful that anyone thinks this is funny. Awful that anyone thinks this is appropriate. Awful that any company would approve this. Thank you Brittany for calling this out.

— Chelsea Clinton (@ChelseaClinton) March 12, 2018
Snapchat quickly released a statement regarding on the ad:
"The advert was reviewed and approved in error, as it violates our advertising guidelines. We immediately removed the ad last weekend, once we became aware. We are sorry that this happened."
The company's hasty apology wasn't enough to calm Rihanna, who slammed Snapchat via her Instagram Stories shortly after: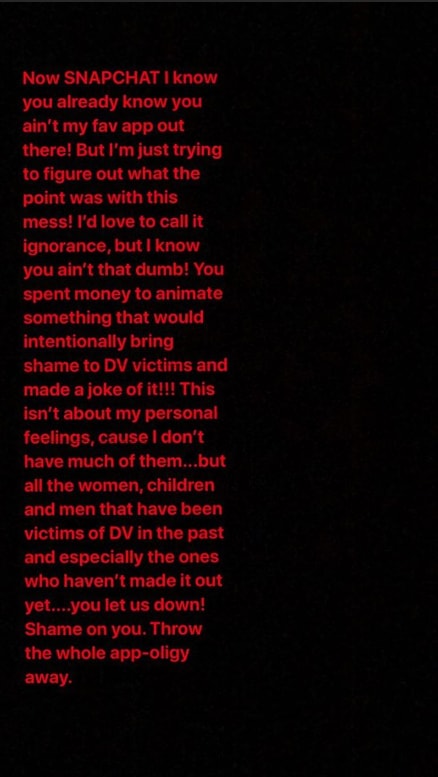 Most recently, Snapchat and Instgram both came under fire after users discovered a racist GIF through the services' GIPHY feature.