Apple Loses Legal Battle Against Italian Clothing Company Named "Steve Jobs"
Also ripping off Apple's iconic logo.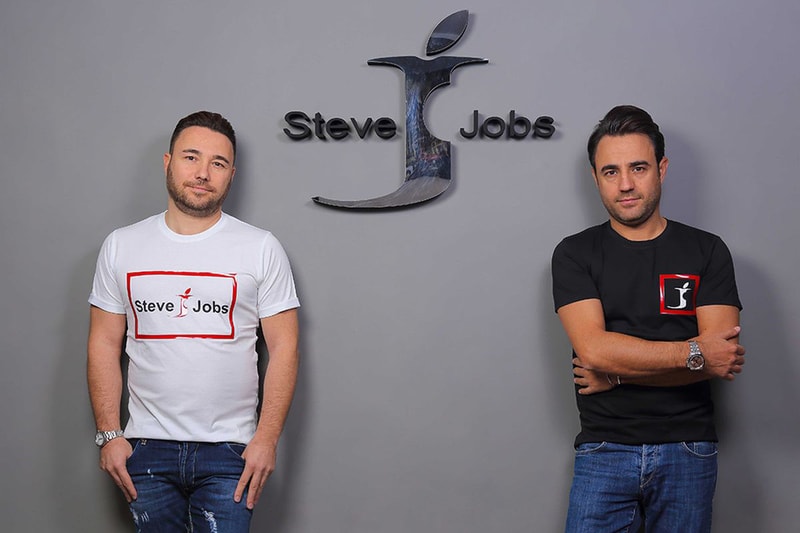 Italian brothers Vincenzo and Giacomo Barbato has beaten Apple in a long legal battle to call their clothing company "Steve Jobs" and to use a very Apple-inspired logo.
The Barbarto siblings first decided to use the iconic Apple founder's name in 2012 when they found out it was never trademarked. As expected, it didn't take long for Apple to sue the brothers. However, the tech giant apparently attacked them for their logo rather than the name itself. The brothers ostensibly ripped off Apple's ubiquitous insignia for their label, using a personalized letter "J" with bites taken out of each side and then finished off with a leaf. According to The Verge, the court claimed that the letter "J" isn't edible so the brothers could trademark the logo.
Vincenzo and Giacomo Barbato are currently working on products such as T-shirts, jeans and accessories for their Steve Jobs imprint. In an interview with Business Insider Italia, the pair expressed that their end goal is to sell electronics.
In the tech sphere, Apple is facing a total of eight lawsuits for slowing down iPhones with one amounting to a hefty $999 billion USD settlement. Will Apple be down for the count? Let us know your thoughts and stay tuned for more details regarding suits.