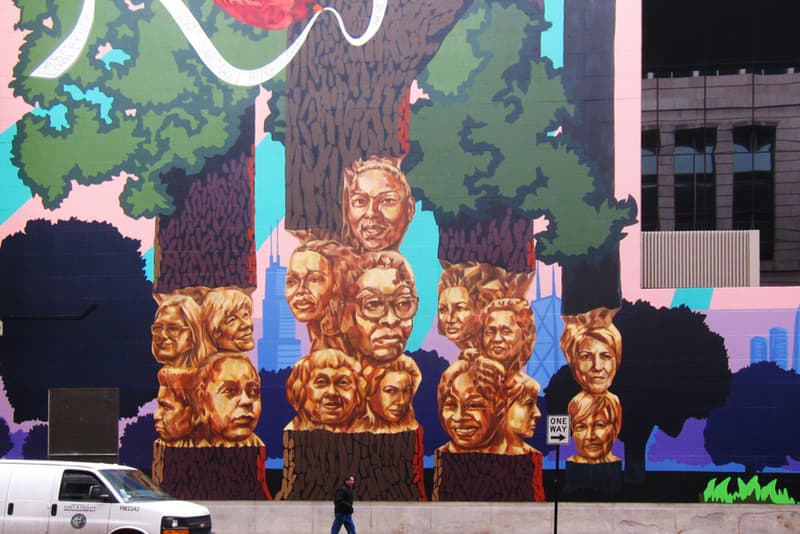 Kerry James Marshall's 100-Foot-Tall Chicago Mural Celebrates Female Icons
Honoring 20 women including legendary poet, Gwendolyn Brooks.
---
Acclaimed LA-born artist Kerry James Marshall has painted his largest mural to date at the Chicago Cultural Center. Titled Rushmore, the 100-foot-tall public artwork celebrates 20 influential women in Chicago's arts and culture scene. Legendary poet Gwendolyn Brooks, AfriCobra co-founder Barbara Jones-Hogu, first Commissioner of Cultural Affairs for the City of Chicago Lois Weisberg, and more portraits make up the vibrant mural.
The piece "was commissioned as part of Chicago's Year of Public Art, a citywide program that represents a $1.5 million USD investment in artist-led community projects," stated Hyperallergic. Kerry James Marshall apparently received just $1 USD for creating the work, regarding it as a "civic duty," the publication added.
Take a look at Rushmore above and visit the City of Chicago's official website to learn more about the mural and its programs. In related news, Frank Ocean was accused of plagiarizing a painting by Kerry James Marshall for his Lens single cover this past April.