Instagram Is Adding Recommended Posts to Your Feed
No sign of a chronological timeline coming back though.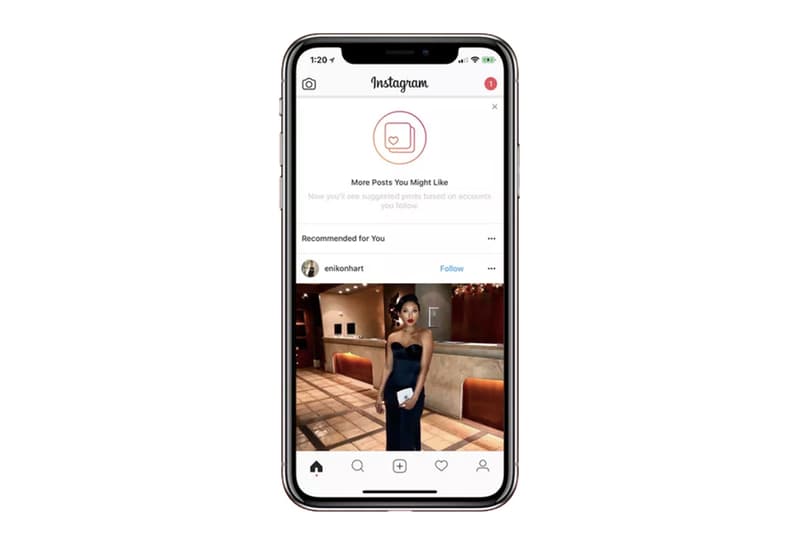 Coming amongst the last of a swathe of changes made to popular social media platforms in 2017, Instagram has added a new feature in the form of recommended posts now appearing in your timeline. It appears under a sub-heading "recommended for you," which introduces three to five posts that have been liked by people you follow.
This content was previously available in the explore feed but the shift means that it's probably the biggest change to the app since the introduction of an algorithm-based feed timeline rather than a chronological one. However, the section will only appear after you've scrolled through your timeline and can be hidden, which should minimize annoyance. The "recommended for you" feature has been rolled out to all users now, so you should be seeing the change in your feed already.
The last change Instagram made was the ability to DM live videos.