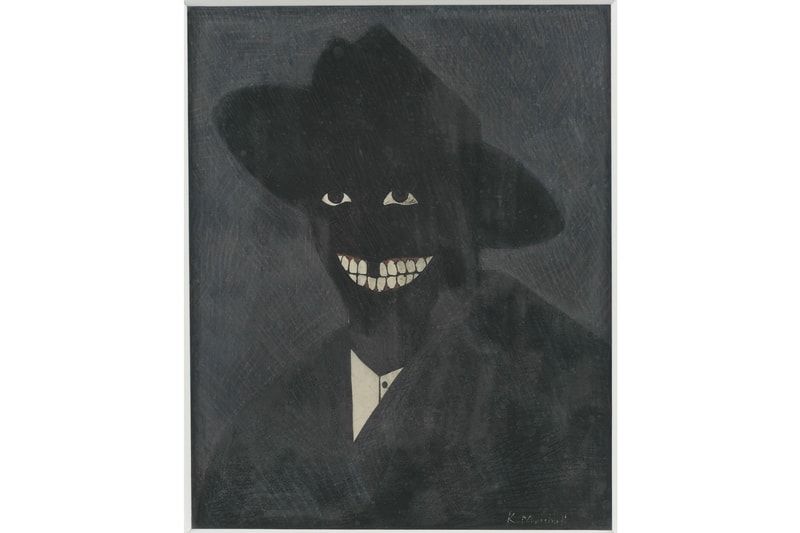 1 of 2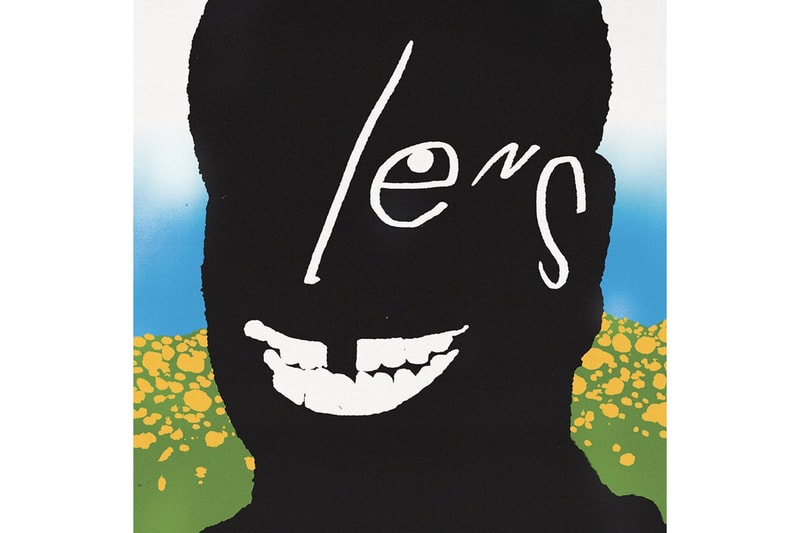 2 of 2
Behind the Iconic Painting That May Have Inspired Frank Ocean's "Lens" Cover Art
Spotlighting acclaimed artist Kerry James Marshall.
---
The once elusive Frank Ocean is now a rapid-fire howitzer of new tracks ever since he launched his blonded Radio show on Apple Music. The New Orleans-born artist recently released his latest track "Lens" alongside a remix of the same song featuring Travis Scott. Accompanying the single is a vibrant cover art that Twitter user Rina Nkulu claims to have been inspired by artist Kerry James Marshall's A Portrait of the Artist As a Shadow of His Former Self (1980), as per The Fader.
Ocean's cover draws many similarities to KJM's aforesaid painting with the key parallel being a gap-toothed figure as the subject of both pieces. Marshall professed that the painting was inspired by Ralph Ellison's novel "The Invisible Man."
frank ocean's "Lens" cover / kerry james marshall's A Portrait of the Artist as a Shadow of His Former pic.twitter.com/8iMBnWNpRZ

— Rina Updates (@rinank_) April 23, 2017
Kerry James Marshall is renown for his paintings that exclusively depict African-Americans. The 61-year old luminary has made it his mission to tackle the marginalization of black people in American society, relentlessly challenging viewers to "assess the American experi­ence through the black experience. In so doing, he has established himself not only among the giants of the black art milieu, but as one of the most influential American artists anywhere," Grant Hill, the former NBA player, told TIME. Marshall was born 10 years before the Civil Rights Act was passed in Birmingham, Alabama. More precisely, he was born and raised in South Central, Los Angeles and first-handedly witnessed riots surrounding police brutality.
According to NPR, the 61-year-old painter wants his canvasses that imbue the existence of black people/culture to be "indispensable" and "undeniable." Having added that: "One of the reasons I paint black people is because I am a black person," he says. "There are fewer representations of black figures in the historical record."
TIME Magazine recently announced its yearly installment of the 100 Most Influential People and added Marshall to the roundup that consists of leading figures spanning pioneers, artists, leaders, titans, and icons. Though, this isn't the first time that Marshall is in limelight, having had his work featured on the covers of Artform, Flash Art as well as New York Times' T magazine. The Museum of Contemporary Art in Chicago, Illinois is currently hosting a retrospective of KJM that covers nearly 35 years of work.
Titled "Kerry James Marshall: Mastry," the showcase not only features the artist's paintings that cross-examine racial representation, but also culls essays by Marshall on diverse topics. Head over to MCA's official website to learn more. The exhibit is currently open to the public until September 25.
Museum of Contemporary Art, Chicago
220 E Chicago Ave.
Chicago, IL
60611