Brandalism & Medicom Toy's Latest Collaboration Spotlights Two Iconic Banksy Pieces
'Pink Angel' and 'Bomb Hugger' figurines.
1 of 2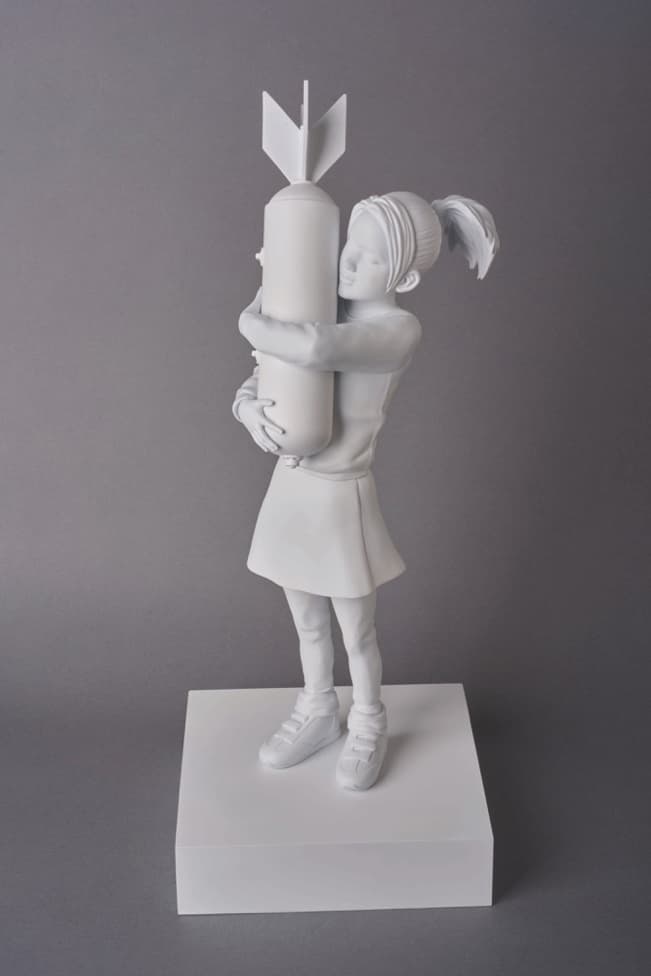 2 of 2
In June 2015, Medicom Toy teamed up with UK anti-advertising output Brandalism on a special collaboration that touted Banksy's iconic Flower Bomber stencil reimagined as a figurine. Now, the duo has once again joined forces on a limited edition range that is inspired by two renowned pieces created by the elusive British graffiti artist himself. The collectible toys feature Banksy's Bomb Hugger (2003) and Pink Angel (2011). Bomb Hugger portrays a young girl hugging a large bomb that is dropped by military airplanes while Pink Angel is Banksy's reinterpretation of a 19th century plaster cast of an angel with a paint bucket on its head. Conclusively, both pieces are approximately 30 centimeters tall.
Bomb Hugger is slated for release in May for approximately $408 USD while Pink Angel will launch in September for $436 USD at Medicom Toy's official website.