New Spotify Update Allows Users to Edit Song Information
Showcase your music knowledge.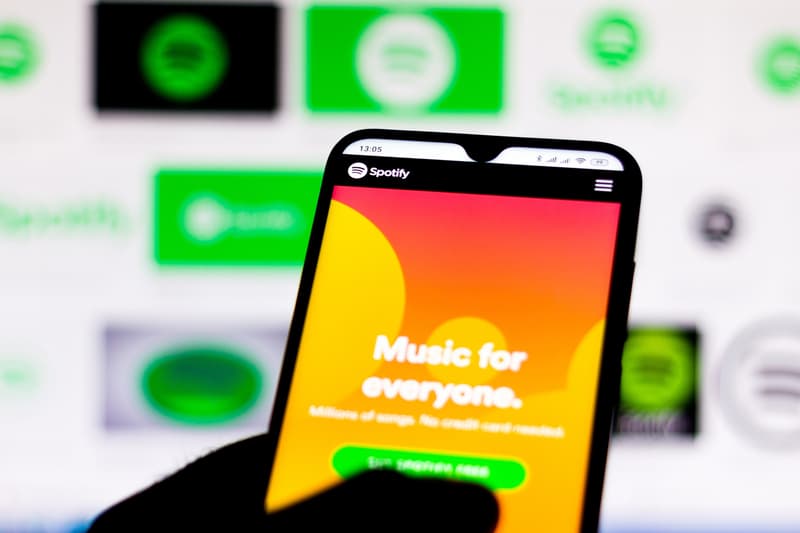 According to a new exclusive report from Variety, streaming giant Spotify has just added a new update which will allow users to edit metadata. Dubbed "Line-In," Spotify's goal with the new upgrade is to beef up its music knowledge by collecting information from its users on everything from genres of albums to moods of songs.
"Listeners describe music in different ways, and understanding that information will help improve, extend, and confirm the information that describes music on Spotify," a spokesperson recently told Variety. "We hope to better understand how Spotify listeners interpret music, so that we can improve experiences for both listeners and artists."
The update has already been quietly rolled out to all of its users this month. Users can access Line-In on Spotify's desktop platform by clicking on the three dots next to a song, album, or artist, and then tapping "suggest an edit." However, these edits are only seen as a suggestion, as users will not have the ability to amend and change information immediately. "Spotify considers the source, and thoroughly reviews and checks the accuracy of this information, before the suggestions are folded into the data that powers our services," its spokesperson clarified.
As Variety points out, Spotify is the "first music service of its size to launch a tool like Line-In." For more on the new feature, visit Variety.
Earlier this month, Spotify filed for a $1 billion USD IPO.