Stephen Curry & Diddy Reportedly Among Group Seeking to Buy NFL's Carolina Panthers
Backing billionaire businessman Michael Rubin.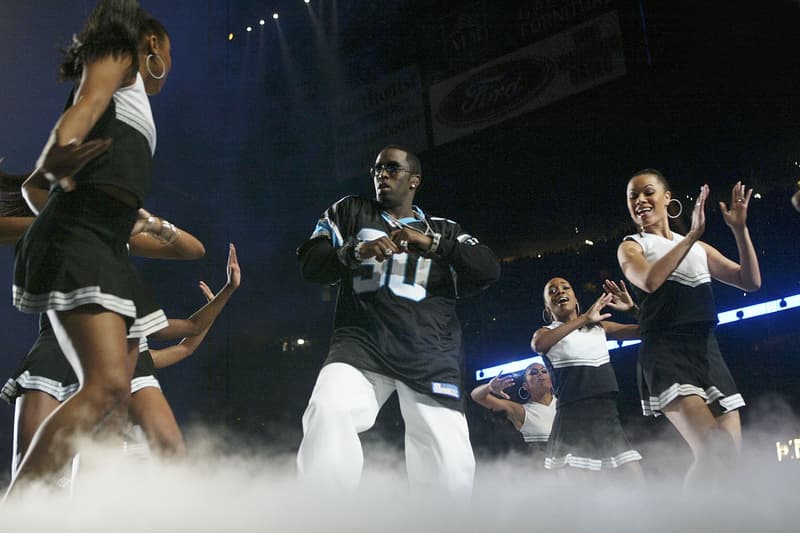 According to ESPN, billionaire businessman Michael Rubin is set on buying NFL's Carolina Panthers. Among his consortium being assembled for the purchase includes Golden State Warriors star Stephen Curry and musician Sean "Diddy" Combs. Curry and Combs would be high-profile members of what ESPN describes as "a strong, diverse group" being assembled by Rubin, who has amassed an estimated fortune of $3 billion USD via various e-commerce enterprises.
ESPN also reported that Rubin appears to be going up against Sherman Financial Group CEO Ben Navarro, as well as hedge fund billionaire David Tepper for the purchase. Rubin, who owns sports apparel retailer Fanatics, already has stakes in the Philadelphia 76ers, the New Jersey Devils, and Crystal Palace of the Premier League.
Both Curry and Diddy expressed their interest in buying the Panthers last year, "I'm very interested and very willing to do what it takes to make that happen," Curry said. Though the icons don't have the wealth necessary to become a majority owner, both are said to be what Rubin is looking for in his ownership group.
Official bids are expected to begin coming in over the next couple of weeks. Once that's been completed, at least three quarters of the league's 32 current owners would have to give their approval to the group. Multiple sources have said the earliest that could happen would be the May meetings in Atlanta. Stay tuned for further developments.
In other sports-related news, Neymar and Nike are reportedly looking for a Real Madrid move before the World Cup.
I would like to buy the @Panthers. Spread the word. Retweet!

— Diddy (@Diddy) December 18, 2017
I️ want in! https://t.co/XvvC1vo7xI

— Stephen Curry (@StephenCurry30) December 18, 2017