A Look at a Rare Nike Air Mariah x Air Flow 1987 Hybrid Prototype
First seen this January.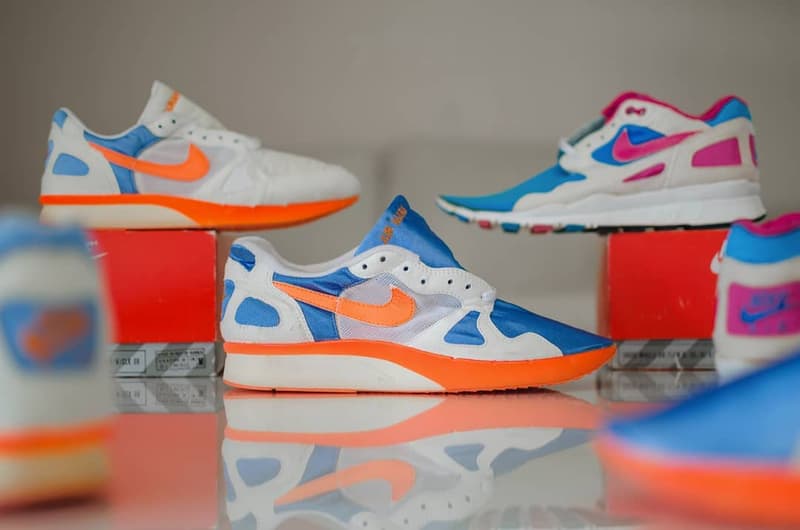 Retro sneaker collecter Seth Hematch took to Instagram right after New Year's 2018 to showcase some particularly desirable vintage Nike heat. Hematch unearthed a pair of rare Nike Air Mariah x Air Flow hybrid prototype sneakers, crafted in 1987.
Offering a blend of the Mariah's sleekness and the Air Flow's color-blocked upper, the hybrid pair boasts the Mariah's signature orange, white and blue colorway. Hematch's photo showcases the original Air Flow in the upper right, making the creative design behind the hybrid shoe even clearer — one can clearly see the original panel detailing from the Air Flow reinterpreted in the hybrid's upper, with the Mariah's extended Swoosh appearing instead of the Flow's cut-off branding. Similarly, the Flow's black outsole has been replaced with the Mariah's sleek, bi-color midsole.
Obviously, don't expect this rare one-off to hit store shelves any time soon. Check out Hematch's original January 2 photo below. For those craving more retro sneakers, the Air Force 1 "Taiwan" is returning this weekend.