Lil Wayne Is Suing Universal Music Group Over Profits From Discovered Talent
Such as Drake, Nicki Minaj, Tyga, etc.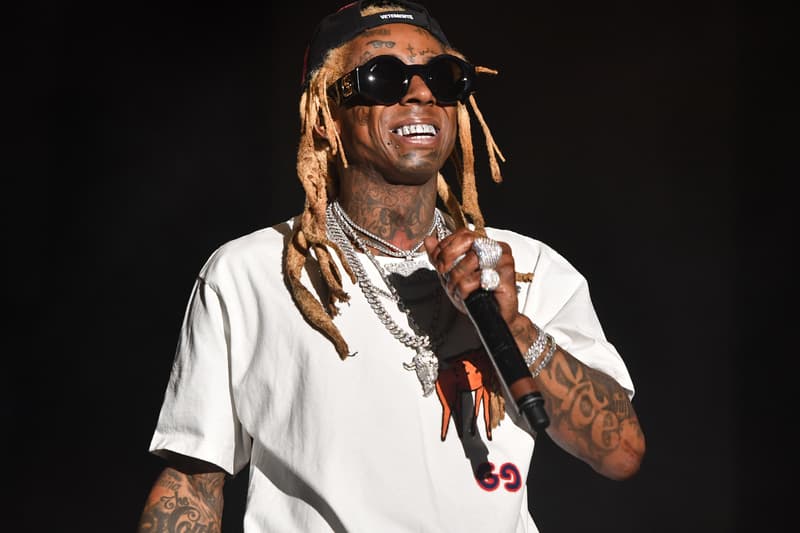 Dwayne Carter Jr., aka Lil Wayne, is no stranger to lawsuits. The latest episode of Wayne's involvement with such a document finds him suing Universal Music Group, the parent company of Cash Money Records, under which his own Young Money Records is a joint-venture. The New Orleans native claims he's been shorted millions from his work discovering and nurturing artists like Drake, Nicki Minaj and Tyga. As The Hollywood Reporter points out, Carter further claims Universal has diverted tens of millions of dollars of his profits to repay itself for the $100 million it advanced to Cash Money Records, Inc. The complaint reads:
"With Universal's knowledge of Lil Wayne's rights to partial ownership and profits from those artists, Universal and Cash Money entered into a series of agreements which, among other things, diverted Lil Wayne's substantial profits to repay debts of Cash Money. As a result, 100% of the profits that should have been paid to Lil Wayne as a result of his ownership of Drake, Nicki Minaj and Tyga records have been seized by Universal to repay debts that were neither incurred by nor were the obligations of Lil Wayne."
The complaint also states that Lil Wayne's Young Money Label is a joint venture with Universal's Cash Money Records designed to manufacture, distribute, promote and exploit performances of new recording artists discovered by Carter and signed to the label.
A representative for his lawyers said in a statement:
"Ignoring Lil Wayne's documented ownership interest in the records of these artists, Universal confiscated Wayne's profits to repay the large Cash Money Records debt for which neither Wayne nor his Young Money Entertainment company has any responsibility. Universal further deprived Wayne of millions of dollars in SoundExchange royalties owing on account of his ownership of these records.
Wayne is reportedly seeking $40 million. The agreement between Young Money and Cash Money expired last June, and as such, Drake's upcoming album, Views From The 6, could be subject to political infighting over the profits.