Hindu Statesman Urges for Rename of Pharrell Williams x adidas "Holi" Collection
Rajan Zed speaks up.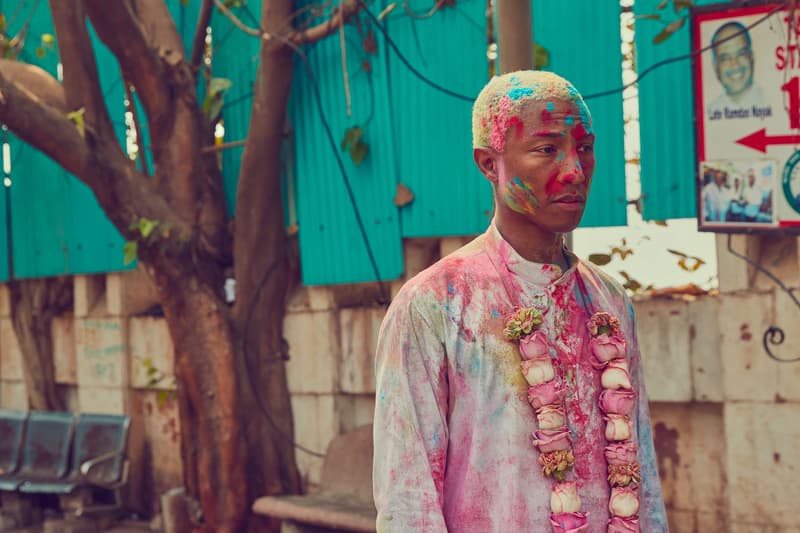 In fashion, there's always a fine line that separates appropriation from appreciation. The most recent project to come under scrutiny is Pharrell Williams's adidas Originals "Hu Holi" collection, a footwear and apparel range featuring a variety of bright colors (or white, blank canvas) and religious symbolism inspired by the Holi celebrations in India and Nepal.
While the thematic collection referenced the Hindu tradition from the get-go, adidas's recent promo video of Pharrell's first trip to India — to participate in his first-ever Holi celebration — incited comment on Twitter, arguably tipping the debate towards the cultural appropriation side.
The most pointed accusation of "trivialization of traditions-concepts-symbols-beliefs of Hinduism" comes from Hindu statesman Rajan Zed, who urged Pharrell Williams and adidas CEO Kasper Rorsted to offer an apology and rename their "Holi" shoes, which, Zed says, "many Hindus felt were highly insensitive as religious festival of Holi was linked to various deities." The full statement can be found at Rajan Zed's website.
Zed has previously been successful in driving change and drawing attention to the commodification of Hinduism motifs. Earlier this month, Amazon took down stockings that featured an image of Hindu deity Lord Ganesha from its website within two days of Zed calling the product "highly inappropriate."
Watch the Pharrell Williams x adidas "Hu Holi" collection promo video below and let us know your stance in the comments.