The Boring Company Tunnel Details Emerge, Cater to Public Transportation
Incentive to leave the whip at home.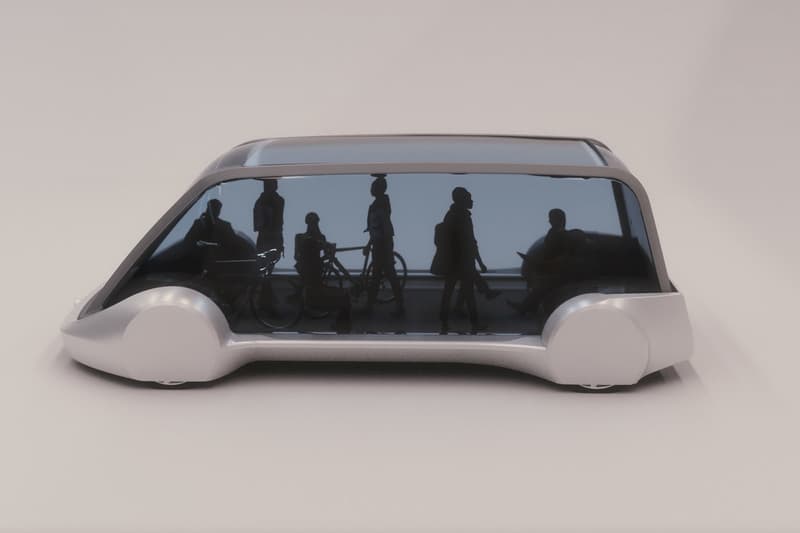 When Elon Musk revealed the plans for The Boring Company and its system of underground tunnels, the original plan was for consumer-level commuting via cars. Now it seems more details are emerging, and the technological savant is prioritizing public transportation.
Much like buses and their operations in present day, Elon has revealed initial ideas and plans for a new form of "train car" that will descend into the TBC underground tunnels and provide a seamless transition to-and-from above-ground "parking space" mini stations. The coaches will hold multiple passengers — pedestrians and cyclists can take advantage — and transport them within the tunnels with ease, alongside other carriages whether private or public. Cars will still be a large focus in the tunnels, but only after the needs of the public transportation system is solidified, according to Elon. Further, the transporters' speeds are quoted to be around 150mph and will be autonomous.
See the computer-generated demonstration below in Elon's tweet, and stay tuned for more concrete details on The Boring Company to follow. The last we heard of the futuristic speedway was that it will begin construction in Washington, D.C.
Better video coming soon, but it would look a bit like this: pic.twitter.com/C0iJPi8b4U

— Elon Musk (@elonmusk) March 9, 2018
Boring Co urban loop system would have 1000's of small stations the size of a single parking space that take you very close to your destination & blend seamlessly into the fabric of a city, rather than a small number of big stations like a subway

— Elon Musk (@elonmusk) March 9, 2018
I guess you could say it's a 150 mph, underground, autonomous, electric bus that automatically switches between tunnels and lifts. So, yes, a bus.

— Elon Musk (@elonmusk) March 9, 2018