Take a Look Around Calvin Klein 205W39NYC's New Paris HQ
Designed by Raf Simons & Sterling Ruby.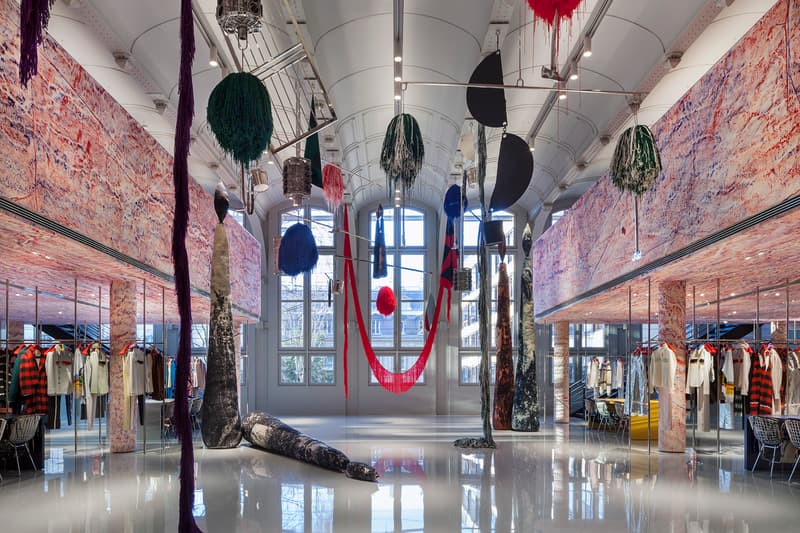 1 of 11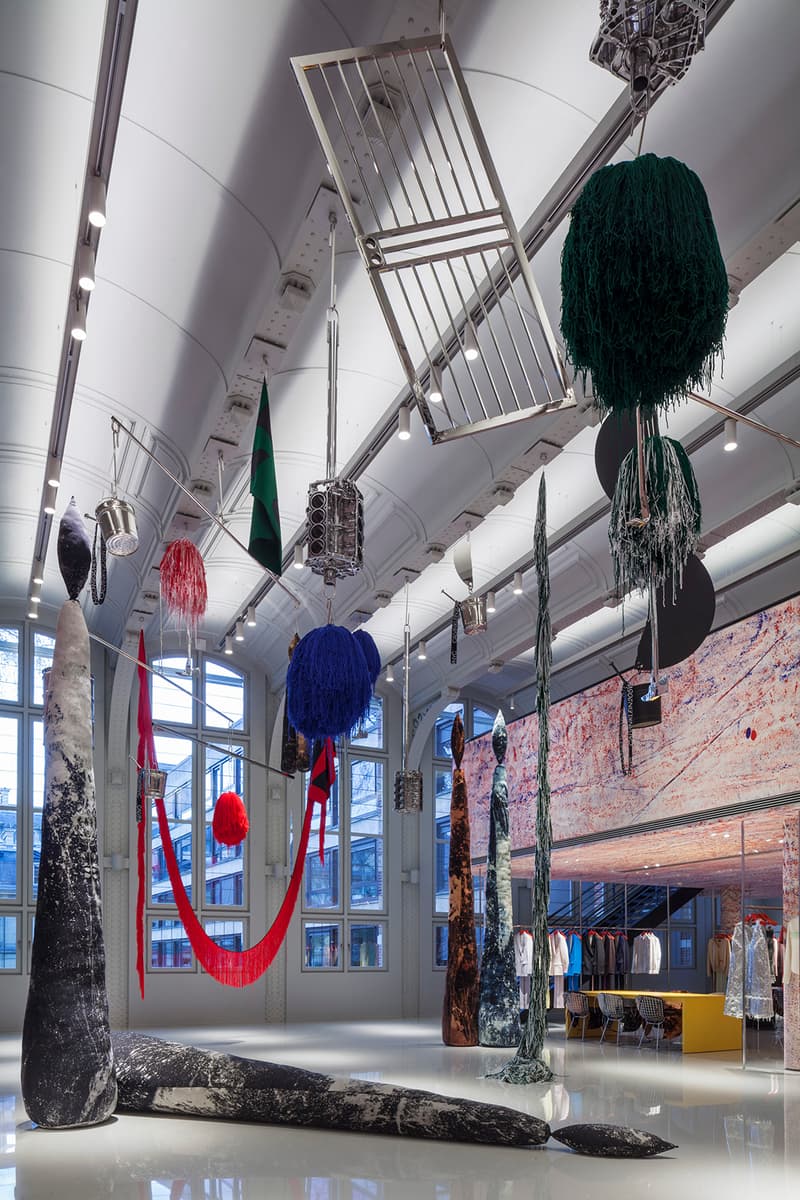 2 of 11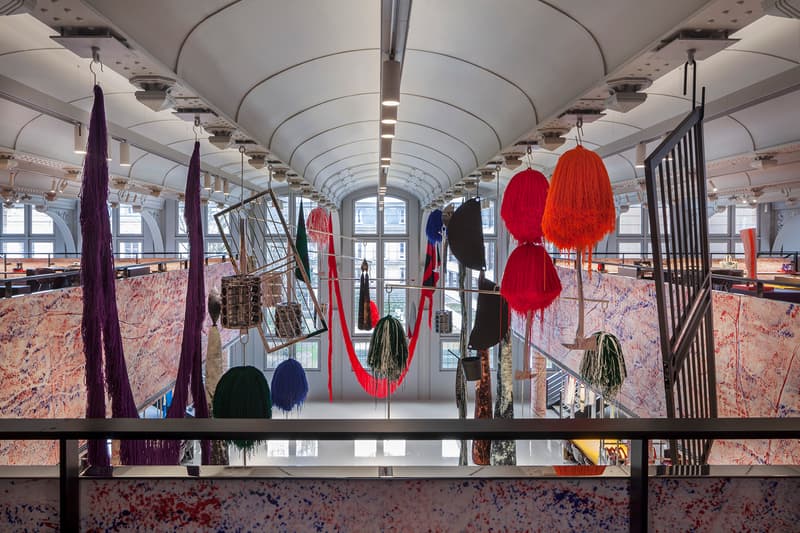 3 of 11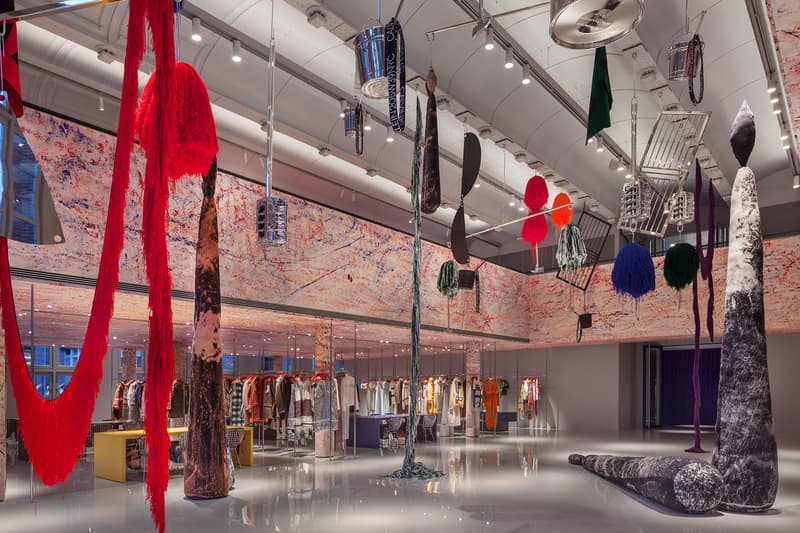 4 of 11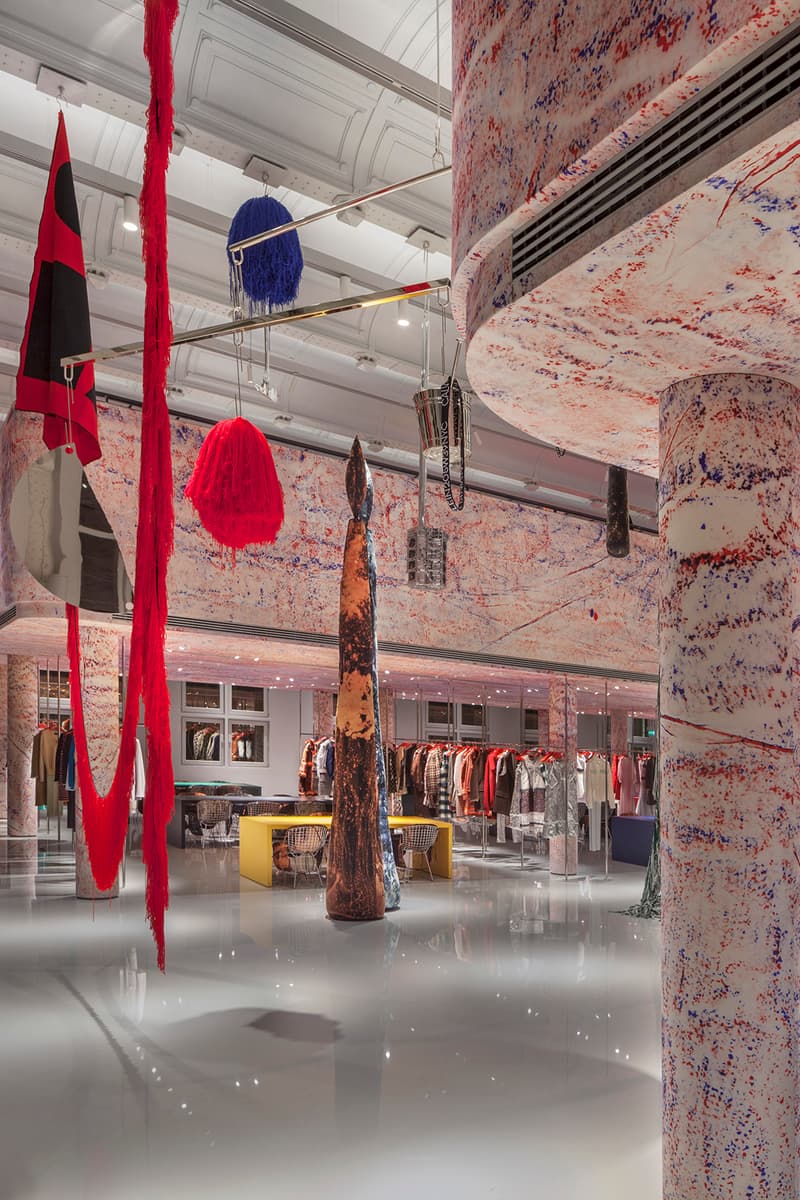 5 of 11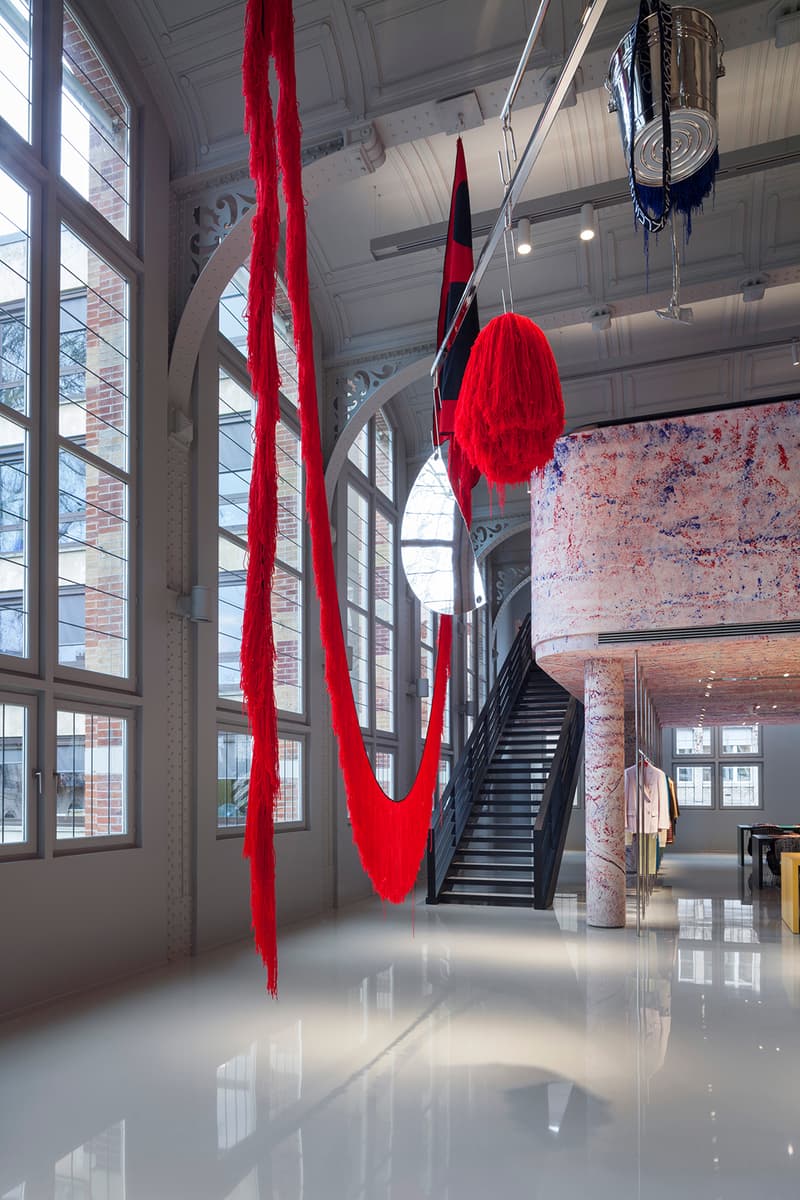 6 of 11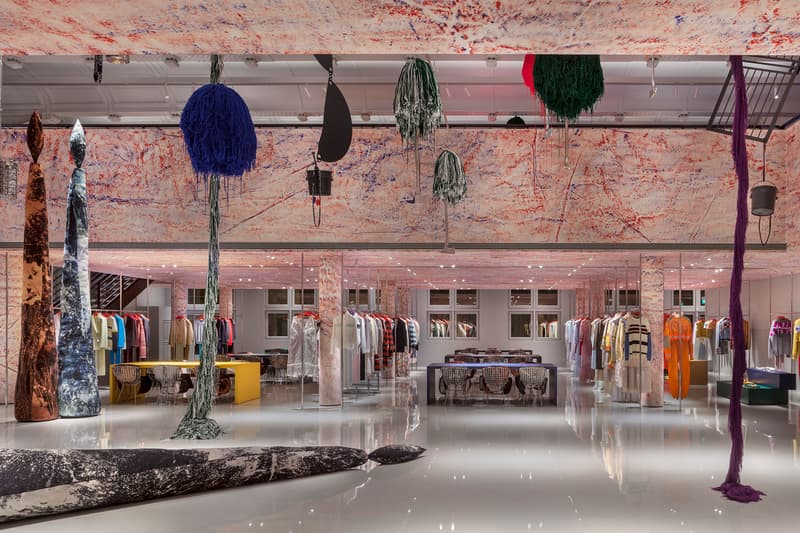 7 of 11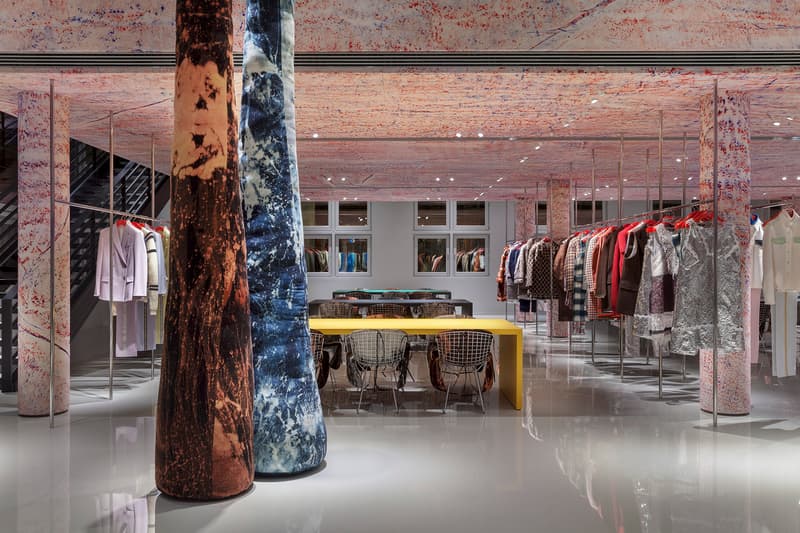 8 of 11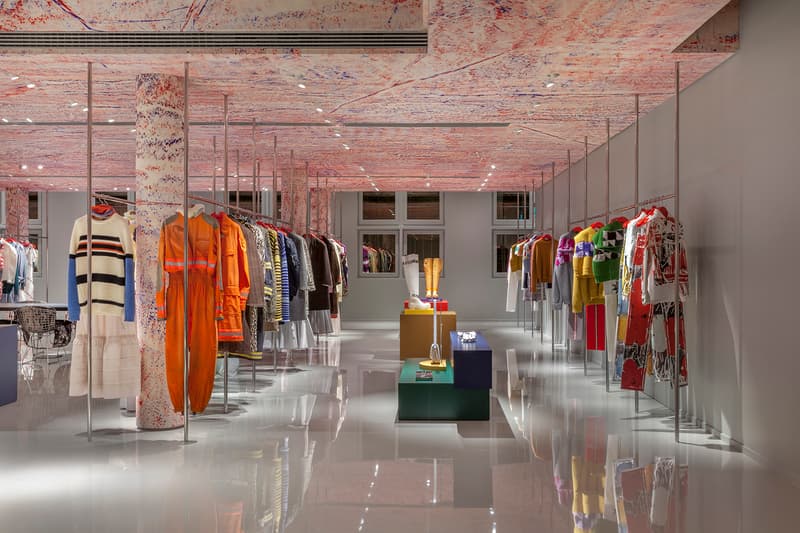 9 of 11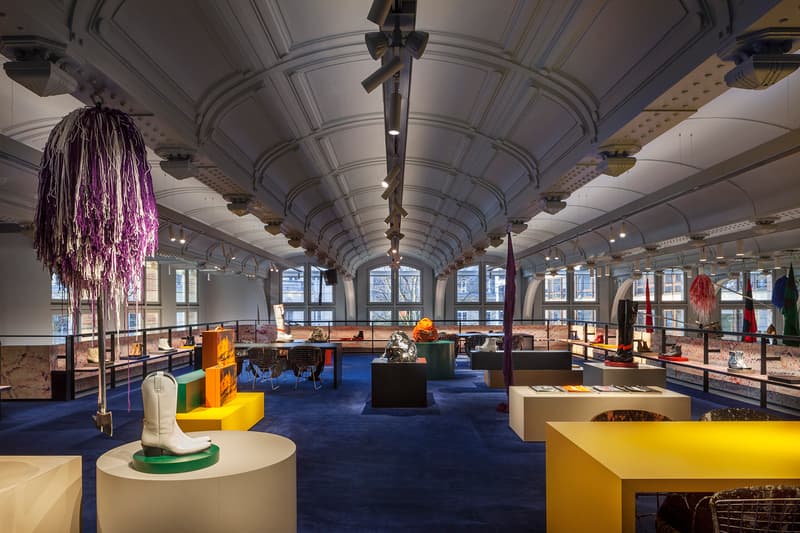 10 of 11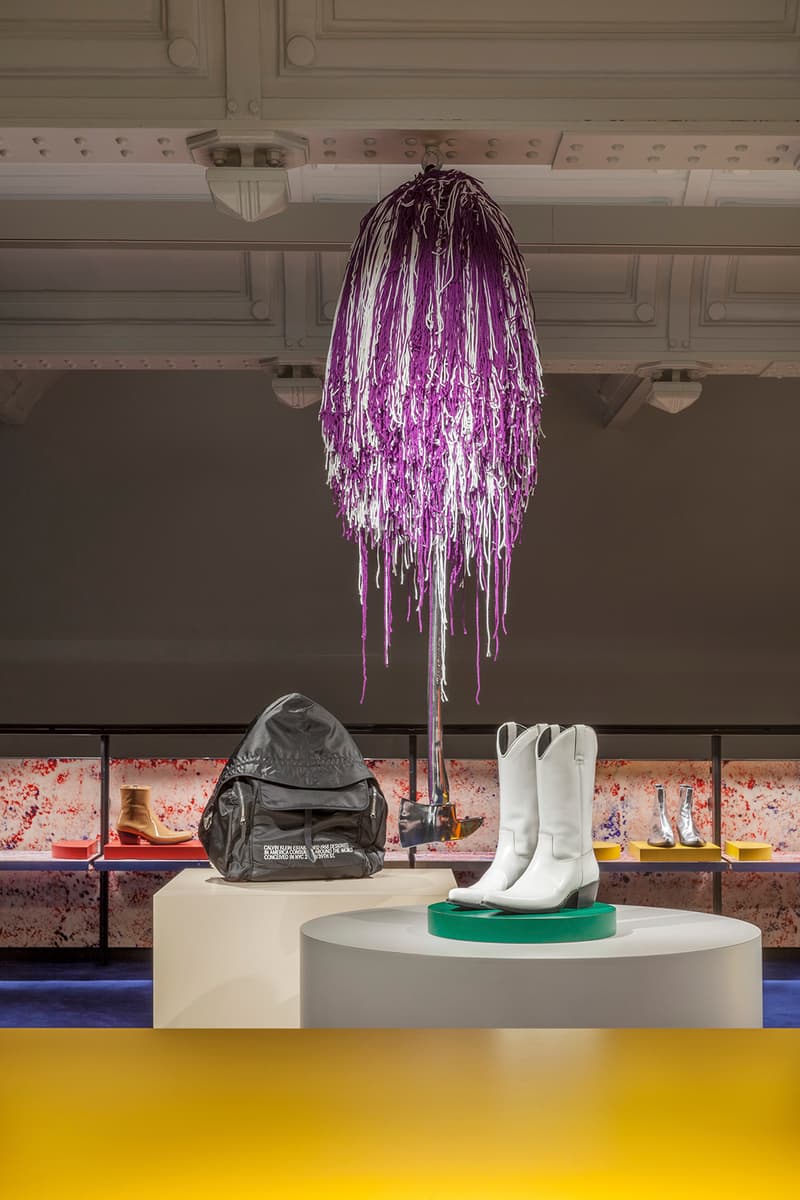 11 of 11
Calvin Klein is set to open the doors to a new Parisian headquarters for its 205W39NYC line, with a space designed by the label's Chief Creative Officer Raf Simons and frequent collaborator Sterling Ruby. The duo have worked together multiple times in the past, including on a redesign of Calvin Klein's New York flagship. For this location, Ruby has transformed the two-story building into a huge and open immersive space.
Visitors are greeted by the royal blue reception area, which also features fabric cushions, upholstered walls and a flowing circular curtain. The main space maintains the building's original 1880's walls and vaulted ceiling, which are painted a neutral gray. These understated walls showcase the stand-out feature of the building; with red and blue hand-painted, splattered canvases wrapping the columns, walls and the mezzanine ceiling. Elsewhere, the space features a range of large artworks and installations hung from the ceiling. The idea behind the design is to create a headquarters that ties in with the visual and physical identity that Simons is creating for Calvin Klein.
In related news, Fondazione Prada's OMA-designed Milan complex is set to open to the public.