These Are the Best Films and TV Shows Dropping in March
A smorgasbord of quality entertainment.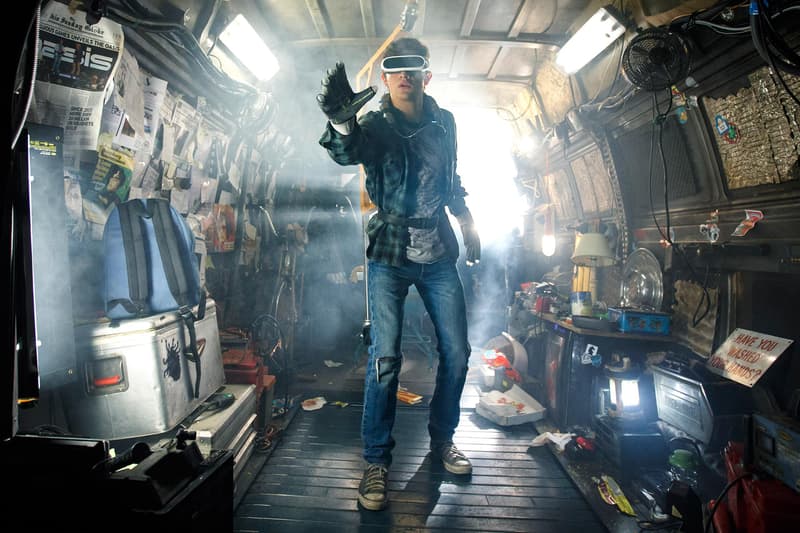 Marvel and Ryan Coogler's Black Panther flexed all over February, earning worldwide acclaim and shattering box office records in the process. This month, Marvel will follow suit on the small screen alongside Netflix for the season 2 premiere of Jessica Jones. Off the heels of last year's The Defenders, it will be interesting to see how the character of Jones progresses as a brash hero reluctantly doing heroic things, usually, involving punches. The fist of nostalgia is also poised to hit audiences over the head this month, as the entire cast of the 1988 breakout sitcom Roseanne is set to make its return on ABC, both Becky's included.
As for the silver screen, Hunger Games director Francis Lawrence and actress Jennifer Lawrence will pair once again to kick off March with the spy thriller Red Sparrow. Ava DuVernay's hotly anticipated A Wrinkle In Time starring Storm Reid and Oprah Winfrey will follow-up, and the month will wrap with Steven Spielberg's film adaptation of the worldwide best-selling novel Ready Player One.
Films
Red Sparrow – March 2
Featuring Academy Award-winning actress Jennifer Lawrence and her The Hunger Games: Catching Fire and Mockingjay director Francis Lawrence, Red Sparrow follows former prima ballerina Egorova as she joins a secret intelligence service to become a seductive human weapon. The story is based off an espionage thriller of the same name by former CIA operative now author Jason Matthews.
A Wrinkle in Time – March 9
Based on the classic 1963 novel of the same name, A Wrinkle In Time revolves around a teenager named Meg (Storm Reid) and her journey through time and space after her scientist father, played by Chris Pine, gets lost in the intersection of dimensions. Helpless to make the trip on her own, Meg is assisted by the three Mrs., portrayed by Oprah Winfrey, Mindy Kaling and Reese Witherspoon.
The Strangers: Prey at Night – March 9
Serving as the sequel to the 2008 film The Strangers, Bryan Bertino returns to direct The Strangers: Prey at Night starring Mad Men's Christina Hendricks. The plot follows a stranded family in a deserted mobile home park being stalked by three masked killers.
Tomb Raider – March 16
Loosely based on the rebooted '90s classic Tomb Raider game, Academy Award winner Alicia Vikander portrays Lara Croft on her first adventure. On the hunt for her missing father, Lara soon finds herself stuck on an island where she must learn to adapt to her surroundings in order to survive. This is the third Tomb Raider film to be made and the first in the new reboot, following actress Angelina Jolie's previous two portrayals.
Pacific Rim: Uprising – March 23
Taking place 10 years after the original Pacific Rim, giant Kaiju monsters have re-emerged, with John Boyega, the son of Stacker Pentecost (played by Idris Elba in Pacific Rim), poised to gather new Jaeger mech pilots to face the interdimensional beings.
Unsane - March 23
After his return to filmmaking last year with Logan Lucky, Steven Soderbergh's iPhone-shot thriller Unsane will parallel social issues going on today. The story follows a young woman being harassed by a digital stalker, which leads her to be institutionalized when confronting law enforcement for help. Hailing its production as the future of filmmaking, Soderbergh has gone on record saying Unsane is "potentially one of the most liberating experiences that [he's] ever had as a filmmaker."
Ready Player One - March 29
This is the big one. Based on the 2011 sci-fi novel written by Ernest Cline, Ready Player One features a virtual reality in 2045 called The Oasis, where anything is possible. The realm's creator begins a scavenger hunt where the prize is a huge fortune, and cameos based on pop culture's biggest names appear as citizens do whatever it takes to win the game. The film will be directed by the legendary Steven Spielberg and stars Tye Sheridan.
TV
Flint Town – March 3
Netflix paints a telling portrait of a town in crisis, as Flint, Michigan police reveal in this docuseries a department grappling with volatile issues in untenable conditions. Shot beautifully and directed by Zackary Canepari, Drea Cooper and Jessica Dimmock, the series will explore the struggles of living in a constant state of emergency.
Jessica Jones – March 8
Marvel's investigator-turned-superhero is making her return to the small screen. We catch up with Ms. Jones following her battle with Kilgrave and journey with The Defenders, and it appears she's still coming to terms with the aftermath of both events, as new dangers begin to rumble in the distance.
Krypton – March 21
Syfy's series centered around the titular birthplace of Superman focuses on The Man of Steel's grandfather and his attempts at restoring honor to the House of El, leading toward the fateful explosion that will eventually destroy the planet.
Roxanne Roxanne – March 23
Netflix's forthcoming '80s hip-hop biopic Roxanne Roxanne, based on the rise of Queens rap icon Roxanne Shante, will follow the MC as she hustles to provide for her family while defending herself from the dangers of the streets. It stars Mahershala Ali, Nia Long and introduces Chanté Adams in her breakout role.
Roseanne – March 27
The blue-collar Conners are set to return to TV after a couple decades for their 10th season, where they ignore the death of Dan and trudge on like nothing happened. Roseanne Barr has come out to say the working class Conners' in modern day most likely would've been Republican, and as such, this season will explore such aspects. Naturally, this will include Trump commentary from the voices of his voters.
The Americans – March 28
The final season of The Americans is set to premiere on FX after six years of espionage and family drama. KGB agents Phillip and Elizabeth Jennings have worked for Mother Russia to infiltrate the CIA, but after many close calls and hubristic decisions, fans are waiting with baited breath to see how this bloody tale will end.
A Series of Unfortunate Events – March 30
After a success first season, Neil Patrick Harris is set to return as Count Olaf in Netflix's A Series of Unfortunate Events. The series seems to be doubling down on its villianous portrayals and the mishaps our orphan protagonists find themselves involved in.