Best New Art: Wolfgang Tillmans' Portraits, Damien Hirst's 'Spot Paintings' & More
Including an immersive "underwater" exhibit by Miguel Chevalier.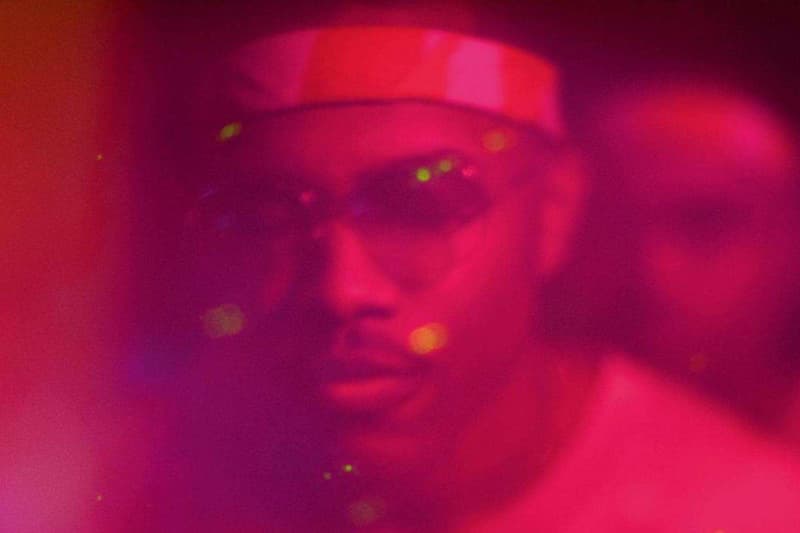 Any artworks produced since the late 1960's or the end of modernism are considered contemporary art. Within this era are various movement,s such as Pop Art, spearheaded by the late Andy Warhol, or Superflat, relentlessly championed by Takashi Murakami. Regardless of the movement, any works of contemporary art tend to challenge viewers, create a dialogue, and turn the rules of traditional art on its head. Contemporary art is comprised of many unconventional works and any material is an accepted medium, such as virtual reality. Take for instance Miguel Chevalier's interactive exhibit, "Digital Abysses," in France that is made up of 3D-printed sculptures, videos, as well as digital prints. Conclusively, art that is not a painting or sculpture is not seen as unusual to most people today.
View new works of contemporary art below alongside current and upcoming shows across the globe.
Wolfgang Tillmans at David Zwirner Hong Kong
Multi-talented artist and Frank Ocean-collaborator Wolfgang Tillmans just launched a new show at David Zwirner's Hong Kong gallery. The extensive showcase features never-before-seen portraiture and still-lifes shot by Tillmans. The German creative is widely-celebrated for capturing images that touch upon themes of intimacy and friendship, alongside introducing offbeat angles of human subjects and natural landscapes. The self-titled show is currently on view up until May 12. Head over to David Zwirner's official website to learn more.
David Zwirner Hong Kong
5-6/F, H Queen's
80 Queen's Road Central
Central, Hong Kong
Damien Hirst's Spot Paintings at Houghton Hall in the U.K.
The ever-polarizing artist Damien Hirst recently opened a massive new exhibition at the United Kingdom's historic Houghton Hall. The solo showcase features Hirst's most-recognized Spot Paintings, new Colour Space paintings, alongside six outdoor sculptures placed throughout the 18th-century establishment and its gardens. "I originally wanted the Spots to look like they were painted by a human trying to paint like a machine," said Hirst in a statement. "Colour Space is going back to the human element, so instead you have the fallibility of the human hand in the drips and inconsistencies."
The exhibition is currently open to the public up until July 15. Visit Damien Hirst's official website to learn more.
Houghton Hall
Bircham Road
Houghton, King's Lynn PE31 6UE
United Kingdom
Miguel Chevalier's Immersive "Digital Abysses" in France
Renowned French digital artist Miguel Chevalier has opened a new immersive exhibit located inside the historic BETASOM submarine base in Bordeaux, France. The monumental show, titled "Digital Abysses," is comprised of over 100 new works spanning 3D-printed sculptures, videos, as well as digital art installations that reflect the underwater world and raise awareness about the delicate nature of these aquatic ecosystems. Conclusively, these immersive works aim to show visitors how they can preserve living oceans that are home to boundless marine life. "Digital Abysses" is open to the public up until May 20. Visit Miguel Chevalier's official website to learn more.
BETASOM
Boulevard Alfred Daney
Bordeaux, France 33300
Nike's "Air Gallery" Touring Exhibit in U.S.
Nike continues its Air Max Day celebration with a touring "Air Gallery" exhibition across major U.S. cities. Following the LA opening, the Swoosh is set to launch an installment in Brooklyn, New York today. For the nationwide presentation, the athletic label wrangled local creatives, ranging from Adam Lucas to child artist Dear Giana. These artists have created works that take inspiration from the new Air Max 270. Visit Nike's official Air Gallery website to learn more and find the NYC address below.
Air Moves NYC Air Gallery
NYC: On Air Event
39 S. 5th St.
Brooklyn, NY 11249
Open March 26-31
Moniker Art Fair in New York City
London's Moniker International Art Fair will make its New York City debut during Frieze week in Brooklyn this summer. According to Juxtapoz, the fair will feature a total of 27 exhibitors including solo exhibits from renowned visual artists such as D*Face, Egle Zvirblyte, INSA, Icy & Sot, Jose Mendez, FaithXLVII, and Vermibus. Not to mention, galleries such as Over the Influence, Thinkspace Projects, Superchief, Jonathan LeVine and more will be part of the lineup. Moniker Art Fair NYC will aptly commence on May 3-6.
Greenpoint Terminal Warehouse
73 West St.
Brooklyn, NY 11222