'Avengers: Infinity War' Runtime and New Character Posters Revealed
Ahead of its bumped up release date.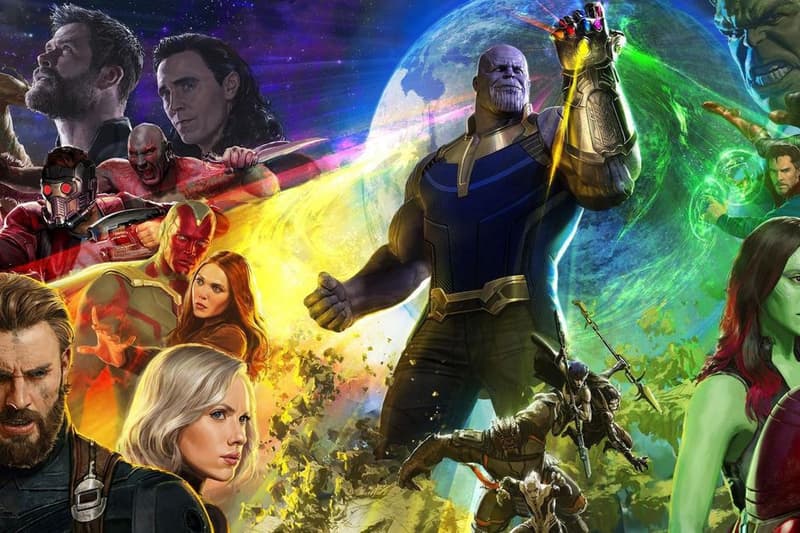 According to AMC Theaters, Avengers: Infinity War is set to surpass Captain America: Civil War to become the longest film in the Marvel Cinematic Universe with a runtime of 2 hours and 36 minutes, edging out Civil War by about 10 minutes.
Set to drop next month, the runtime for the film is most likely accurate, however Disney has yet to confirm. The reported runtime does fit into what co-director Joe Russo said of the film last summer. "The current cut is over two and a half [hours]," Russo stated. "Most of it's a movie you could show, but there's still a lot of work left to be done, I still have a couple of scenes that we haven't finished from Avengers 3 that I'm shooting in the next few months with my brother [Anthony], and it's certainly gonna be a film that lives in the two and a half hour, two and a half hour-plus range."
The Avengers and Avengers: Age of Ultron follow at 2 hours and 23 minutes and 2 hours and 21 minutes respectively.
Marvel also just released individual posters for 18 characters that will appear in the upcoming film. The illustrated images feature Iron Man, Captain America, Thor, Hulk, Black Widow, Doctor Strange, Vision, Scarlet Witch, Bucky, Spider-Man as Iron Spider, Falcon, War Machine, Star-Lord, Gamora, Drax, Rocket, Mantis, and Groot. However, Black Panther — the hero of the 10th highest-grossing film in U.S. history — did not get a poster.
Avengers: Infinity War will hit theaters one week early on April 27.