Vetements Wants Your Clothes to Be Part of Its Next Window Display
The brand continues to do things its own way.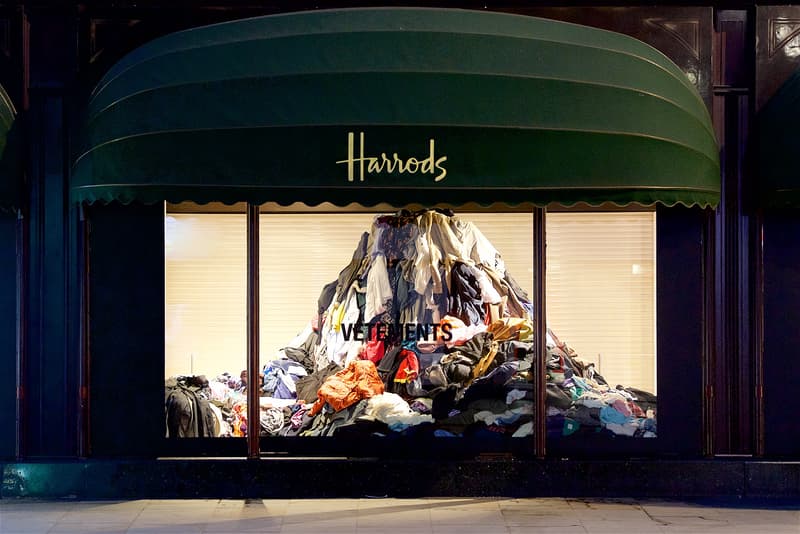 Vetements, renowned for upending fashion traditions, are up to its old antics again with an upcoming window display at Harrods. The brand will be taking over the windows at Harrod's and they've invited people — ranging from employees to members of the public — to donate their old clothes to become part of the display.
You can hand in your items via clothes bank displays in the windows and you'll receive an exclusive jointly-branded wristband that's been made from recycled plastic bottles. Vetements has aimed to run these installations across the world, with 40 in total planned to occur in various department stores. The VETEMENTS HARRODS installation runs from February 8 until March 2.
In a recent interview, Gvasalia spoke about the central idea behind the brand, saying that it was "for the street."
Harrods
Brompton Road
Knightsbridge
SW1X 7XL