This Canadian House Is Nestled Into Its Lakeside Location
Coming with a range of energy-saving features.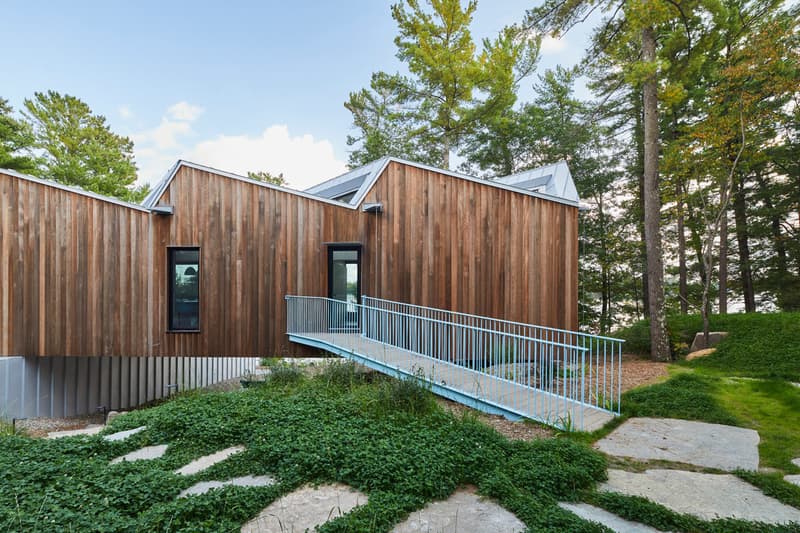 1 of 8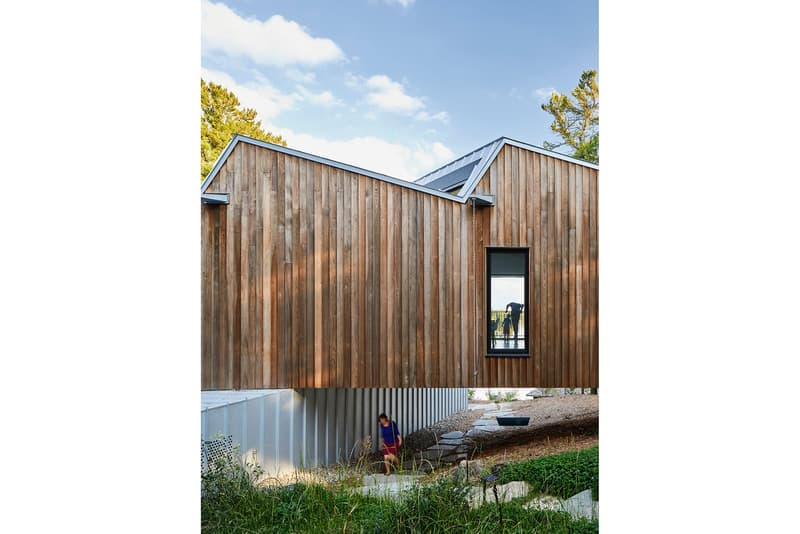 2 of 8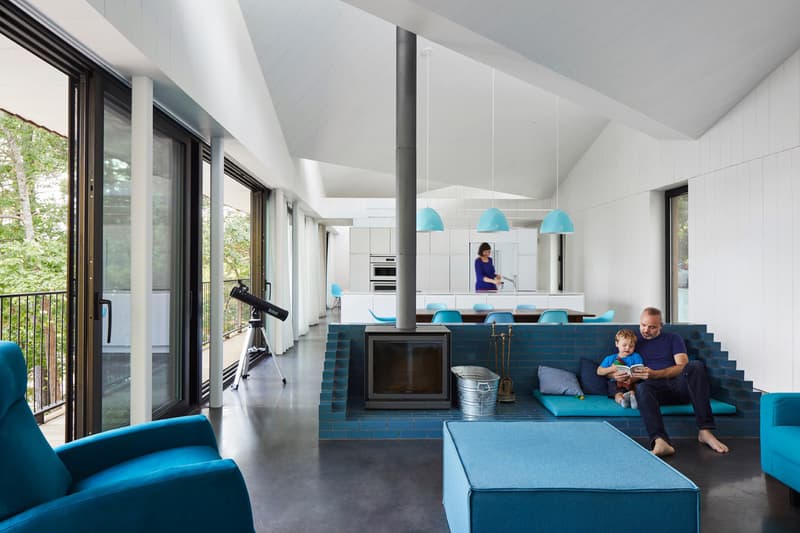 3 of 8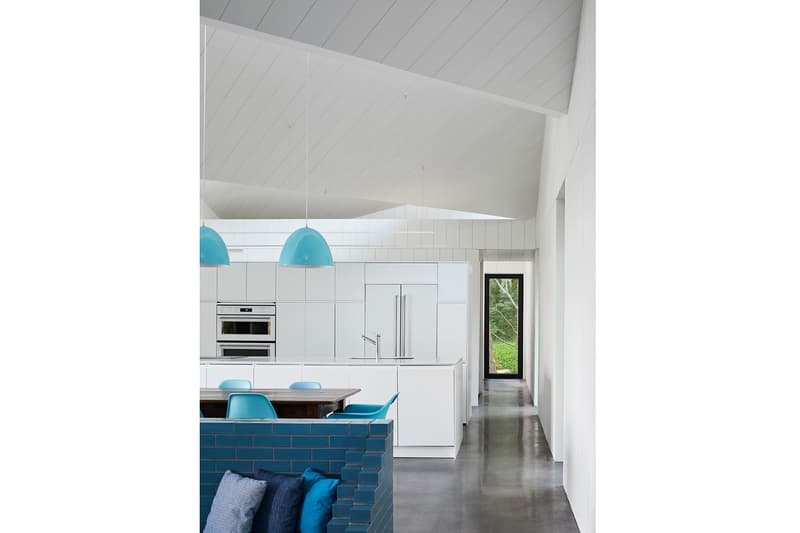 4 of 8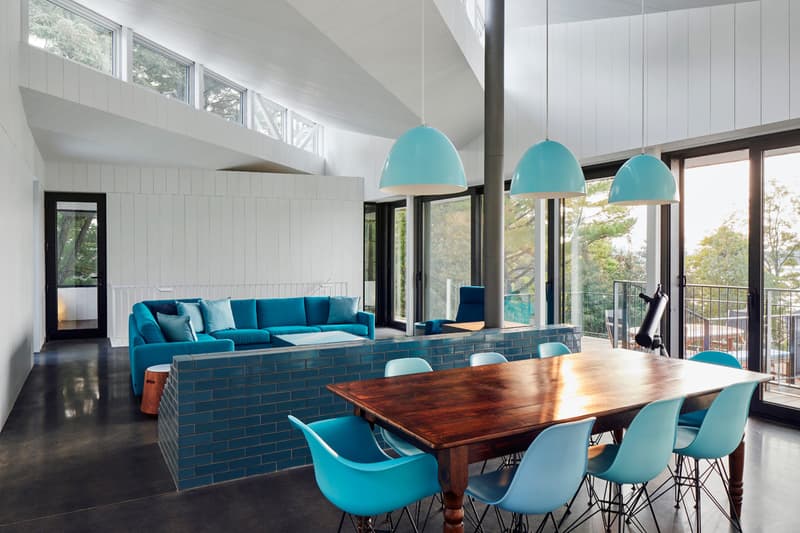 5 of 8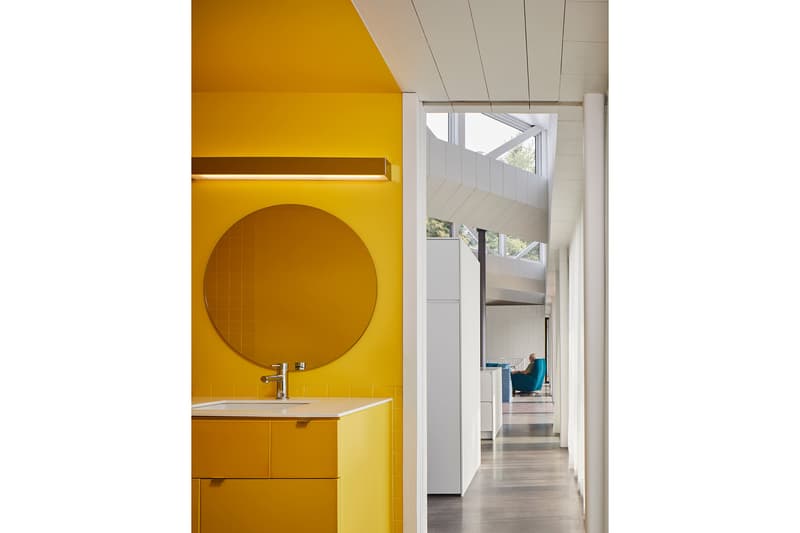 6 of 8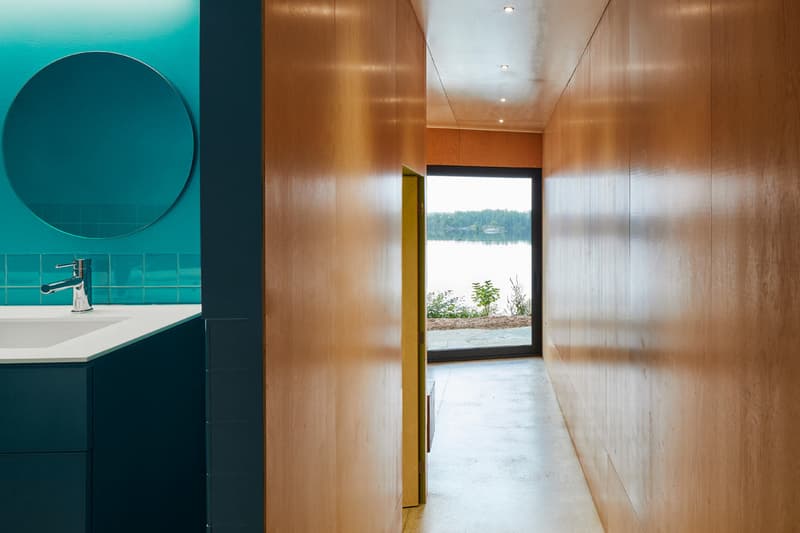 7 of 8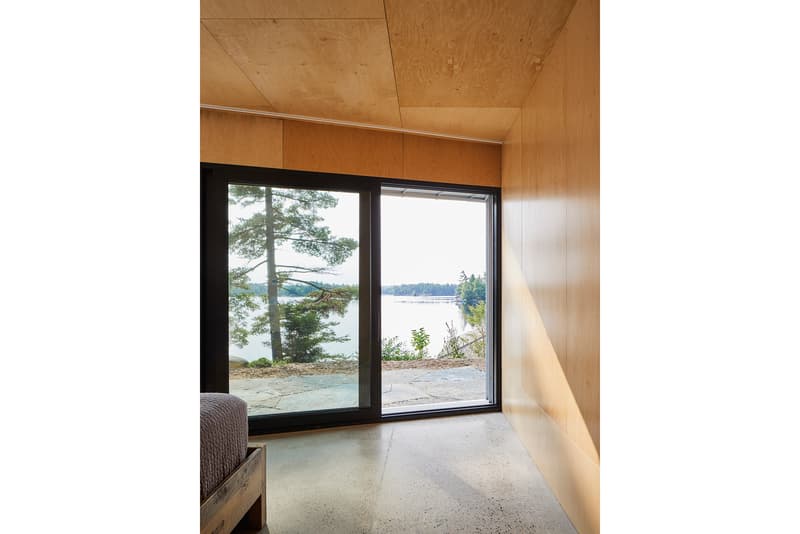 8 of 8
The Sky House in Canada sits on a steep slope leading down to Stoney Lake, with its structure designed to embed the building into its location. The building was created by Julia Jamrozik and Coryn Kempster, a pair of Canadian designers and artists, and features a range of touches to reduce its impact on the surrounding area.
The house is made from two rectangular blocks, with the upper level — which contains the living spaces and offers views across the lake — cantilevered across the lower space, which houses the bedrooms. Arguably the standout feature of the house is its factory-inspired sawtooth roof, with the building's shape allowing space for skylights on one side and solar panels that face due south to generate all of the building's power. The upper space comes with a minimalist interior, including blackened concrete floors to retain heat during the winter months. In contrast, the lower structure's interior is mainly exposed wood, giving it a warmer feel.
In other architecture news, check out this idyllic Spanish home.